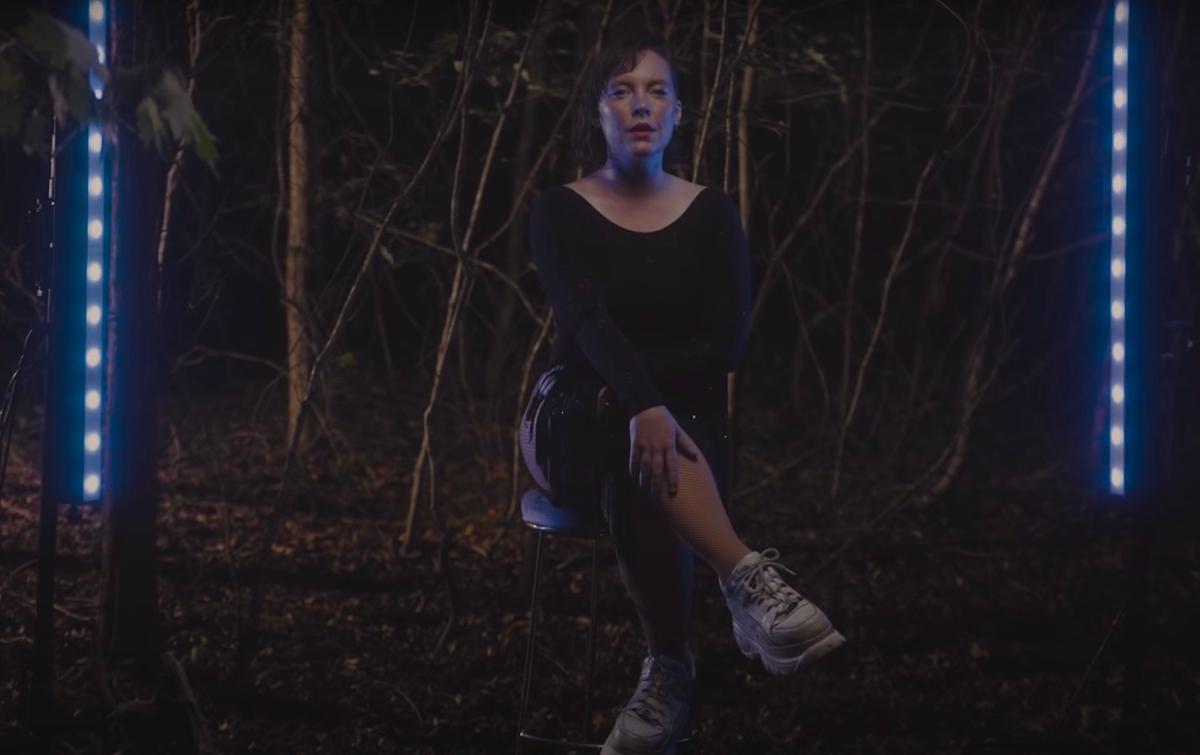 Sylvan Esso unveil tender new single "Free"
Sylvan Esso have released the tender "Free" as the final preview of their upcoming album Free Love before it lands on Friday (25 September).
"Free" arrives with a D.L. Anderson-directed visual that sees Sylvan Esso's Amelia Meath performing the song.
The new single follows on from earlier releases "Frequency", "Rooftop Dancing", "Ferris Wheel" and "What If".
Meath says of their new outing, ""Free" was written all in one go - one of those magical moments of songwriting that happens once every hundred songs. Nick [Sanborn] knew it was the centrepiece of the record the minute I showed it to him. "We should call the record Free Love." It's the centre of the record - a song about being obscured by someone's loving impression. A mirror on a mirror."
Free Love will be Sylvan Esso's third studio LP, following on from 2017's What Now.
The album was written, recorded and produced at Sylvan Esso's own studio in the woods of North Carolina.
Sylvan Esso say of their new LP, "It's a record about being increasingly terrified of the world around you and looking inward to remember all the times when loving other people seemed so easy, so that you can find your way back to that place."
"Free" is out now. Sylvan Esso's
Free Love
album is due for release on Friday (25 September) via Loma Vista Recordings, and is
available to pre-order now
.