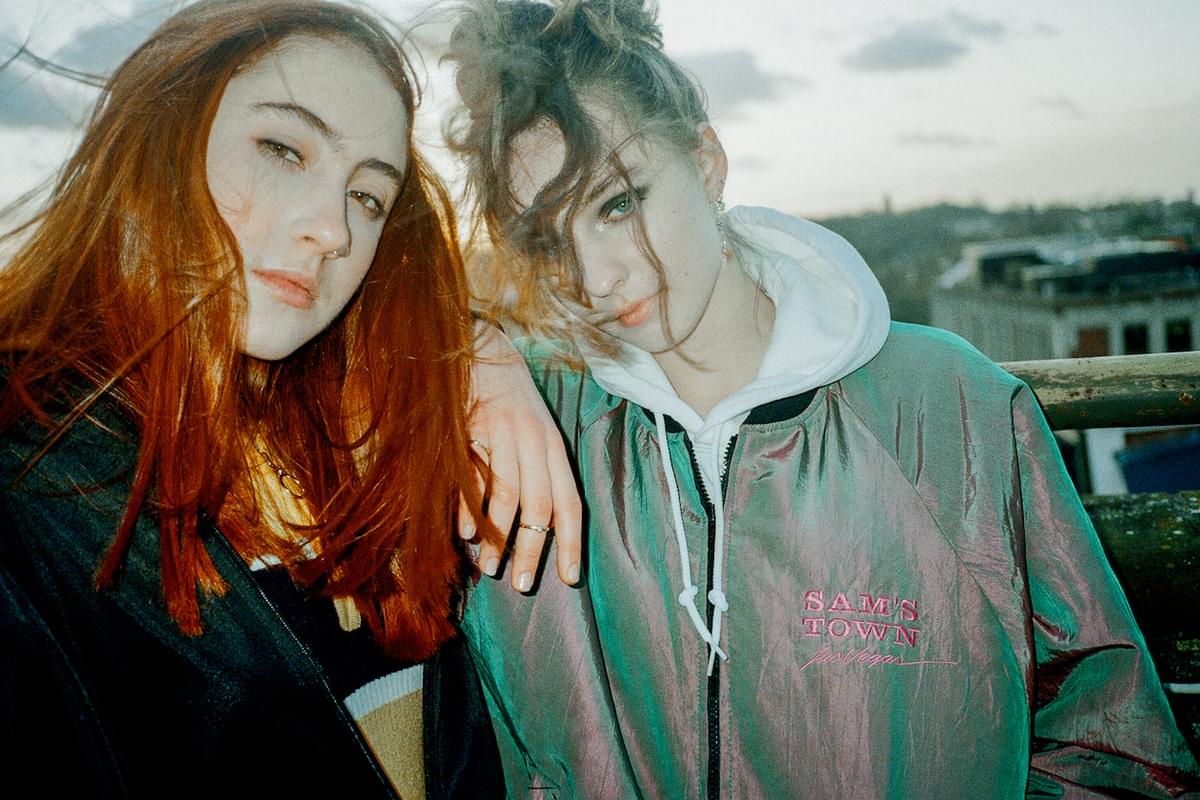 Let's Eat Grandma detail second album I'm All Ears and unveil kaleidoscopic track "Falling Into Me"
Avant-garde pop twosome Let's Eat Grandma have announced their second record I'm All Ears and shared new track "Falling Into Me".
Let's Eat Grandma are following up acclaimed debut I, Gemini - which featured ear-grabbing genre-defiers such as "Eat Shiitake Mushrooms", "Rapunzel", "Deep Six Textbook", and "Sink" - with a 12-track collection this summer.
We've already had SOPHIE and Faris Badwan-produced lead track "Hot Pink", and now the fizzing splendour of "Falling Into Me" shows off a heartfelt side, as the band's Rosa Walton explains: "It's about getting to know someone and getting over your fears about feeling insecure. It's about telling people how you feel."
"It's about communication," adds Jenny Hollingsworth. "Some of the lyrics reference being in control as a woman in a romantic relationship, and being the one to initiate. So you're the person who tells them that you like them, you're taking the initiative. It's the importance of if you feel something, tell them. Because you don't know what's going to happen in life, you might as well just do it."
As well as production from Charli XCX collaborator SOPHIE and Horrors frontman Badwan, David Wrench (Frank Ocean, Caribou) is involved behind the boards. Yanjun Cheng has created the artwork (above).
Let's Eat Grandma have a long list of European shows booked, kicking off in Glasgow on 4 April. Find out the full details.
Tracklist:
Whitewater
Hot Pink
It's Not Just Me
Falling Into Me
Snakes & Ladders
Missed Call (1)
I Will Be Waiting
The Cat's Pyjamas
Cool & Collected
Ava
Donnie Darko
I'm All Ears is released 29 June via Transgressive.
Get the Best Fit take on the week in music direct to your inbox every Friday