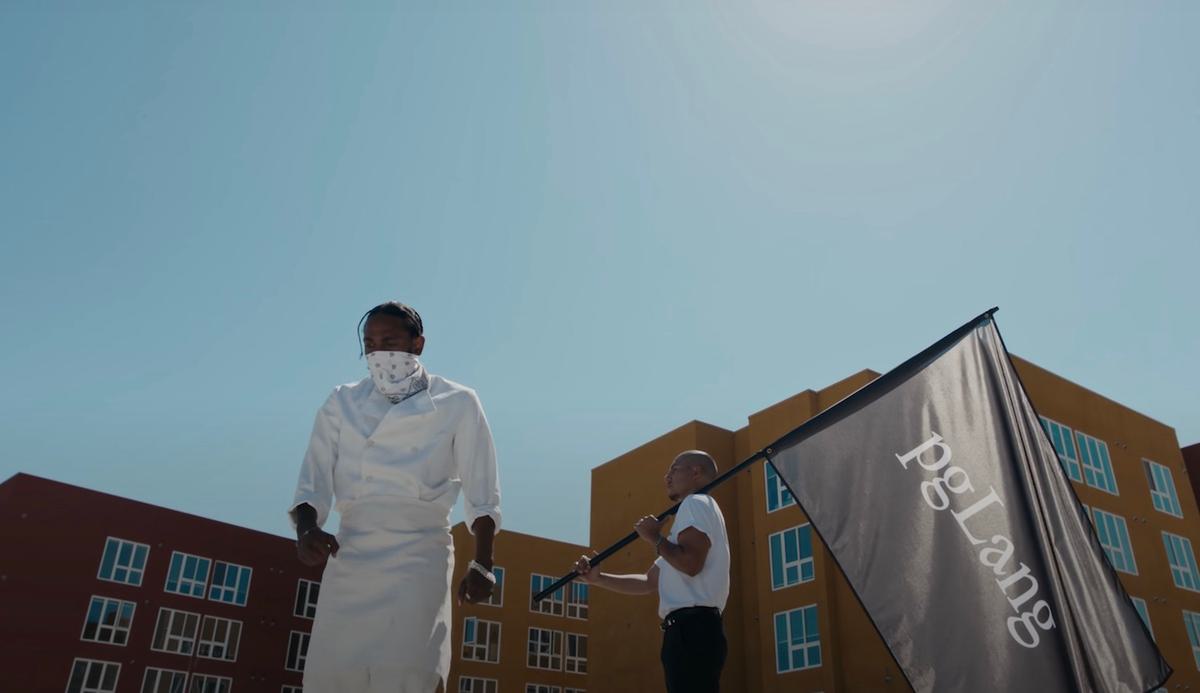 Kendrick Lamar fans reckon new music could be arriving tomorrow
Yesterday (20 October) Kendrick Lamar's Spotify profile picture was updated, and following multiple track snippets being leaked, fans are convinced his long-awaited return could be happening as soon as tomorrow (22 October).
Over the past few months Lamar has been teasing his highly-anticipated return, starting with a statement from Lamar himself, published in August, which saw him reveal that he was producing his "final TDE album". Last month a bunch of new songs were registered via the American Society of Composers, Authors and Publishers (ASCAP), and in September he also contributed to three tracks on Baby Keem's the melodic blue album.
Last night (20 October) album speculation rumours reached a new peak after Lamar updated his Spotify profile picture for the first time since 2017. Numerous snippets of tracks, including one called "Therapy Session #9" also reportedly leaked online, and with the ninth anniversary of his good kid, m.A.A.d city approaching tomorrow (22 October), fans are convinced he could be returning with new music very soon, potentially tomorrow (22 October).
So…

- 6 new Kendrick Lamar snippets leak
- Supposedly trustable sources saying the album drops Friday (9th anniversary of 'good kid, m.A.A.d city')
- Kendrick's Spotify profile picture changes
- Headlines Day N Vegas Fest in 3 weeks
- Super Bowl halftime show in Feb

pic.twitter.com/OtzCfXI4CF

— Akaash (@AkaaSH_SHarmA) October 20, 2021
Kendrick Lamar's Spotify profile pic changed for the first time since 2017. pic.twitter.com/Id75gq8Mis

— Hiiipower - TDE News (@hiiipowers) October 20, 2021
There are rumors going around that Kendrick Lamar is dropping his album soon and we might be getting something on Friday...

We will keep you updated but keep expectations very low for now. pic.twitter.com/TpLWtaFRfM

— NFR Podcast (@nfr_podcast) October 20, 2021
On top of the leaks and Spotify image update, the rapstar is also headlining Las Vegas' Day N Vegas festival in three weeks, and willl unite with Dr. Dre, Snoop Dogg, Eminem and Mary J. Blige in February 2022 for the Super Bowl halftime show.
Last week DJ Battlecat shared what appeared to be an Aftermath Takeover timeline, which featured Snoop Dogg's The Algorithm album (due out next month), and teased new music from Dr. Dre landing in December.
Kendrick Lamar is yet to announce new music.