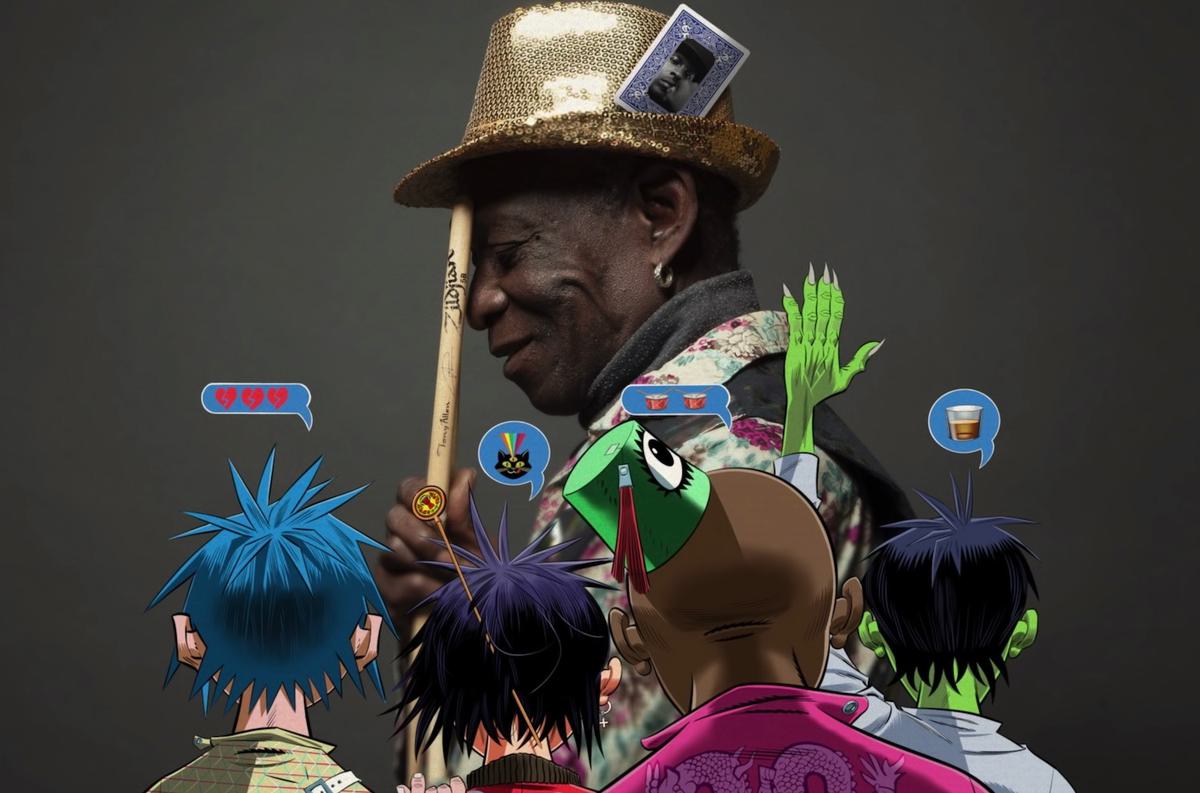 Gorillaz share new track "How Far?" featuring Skepta and Tony Allen to pay tribute to late drummer
Gorillaz have surprise-released their new Skepta and Tony Allen collaboration "How Far?" to pay tribute to the late drummer and friend who died on Thursday (30 April).
"How Far?" is the latest instalment of Gorillaz's Song Machine series, and was released as a surprise to pay tribute to Tony Allen, who died aged 79.
The late drummer wasn't only an incredible artist, he also played alongside Damon Albarn in The Good, The Bad & The Queen.
"How Far?" was recorded with Skepta in London just before the UK went into lockdown.
The latest Song Machine outing is the fourth of the series, arriving after "Aries" featuring Peter Hook and Georgia, "Désolé" with Fatoumata Diawara, and "Momentary Bliss" featuring Slaves and slowthai.
Gorillaz's "How Far?" single featuring Tony Allen and Skepta is out now.