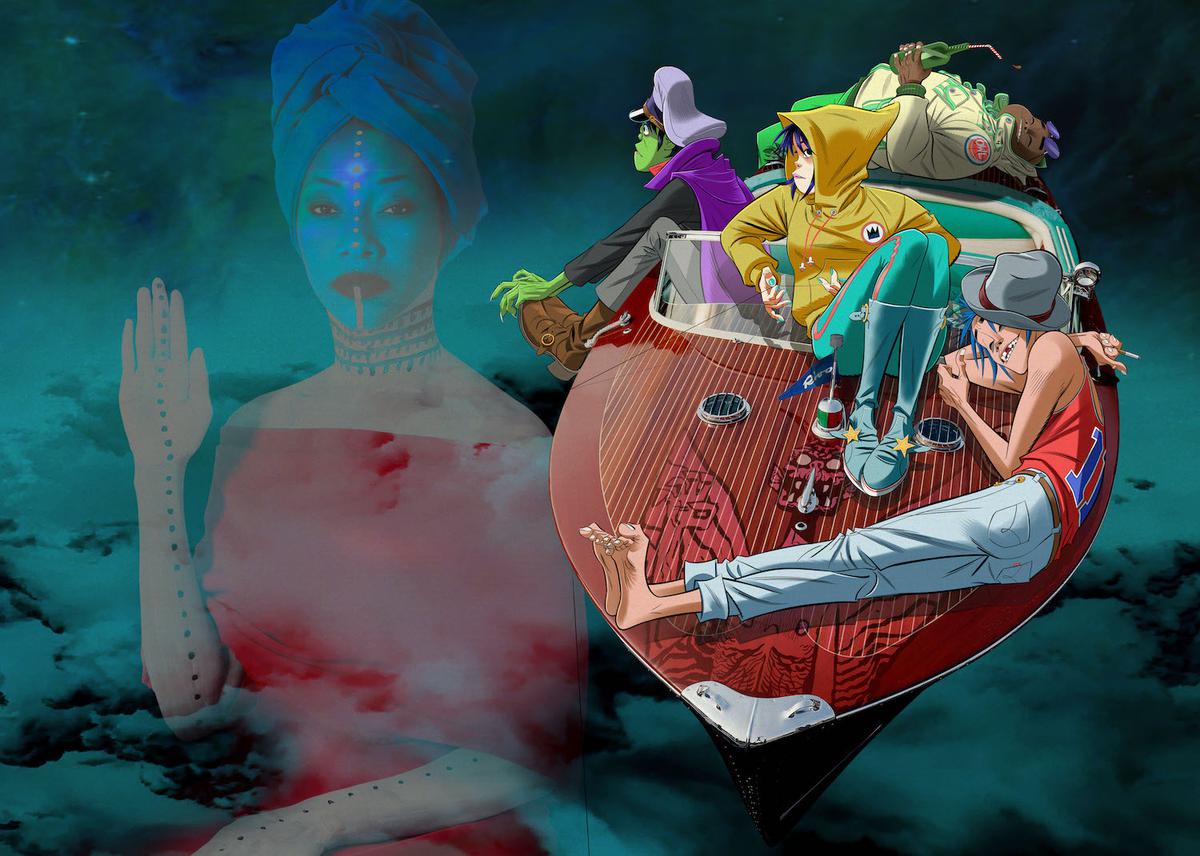 Gorillaz team up with Fatoumata Diawara for new single "Désolé"
Gorillaz have shared the second episode of their Song Machine project, which is a collaboration with Fatoumata Diawara titled "Désolé".
"Désolé" is the second Song Machine track to be revealed, after last month's Slaves and slowthai collaboration "Momentary Bliss".
Speaking about working with Malian musician Fatoumata Diawara, Gorillaz drummer Russel says, "Making "Désolé" with Fatou was a real moment for me, you know. She's an African Queen. This lady made the song what it is, beautiful, like life. What can I say about "Désolé"? They say sorry is the hardest word, but that's not true.... Try saying antidisestablishmentarianism with a mouth full of gluten free cronuts on a speed boat without licking your lips."
Gorillaz drummer Russel says of the series, "Song Machine is a whole new way of doing what we do. Gorillaz breaking the mould 'cos the mould got old. World is moving faster than a supercharged particle, so we've gotta stay ready to drop. We don't even know who's stepping through the studio next. Song Machine feeds on the unknown, runs on pure chaos. So whatever the hell's coming, we're primed and ready to produce like there's no tomorrow. Y'know, just in case…"
Song Machine will be the first project from Gorillaz since their 2018 album The Now Now.
Gorillaz and Fatoumata Diawara's "Désolé" single is out now. Their Song Machine project is yet to get a release date.