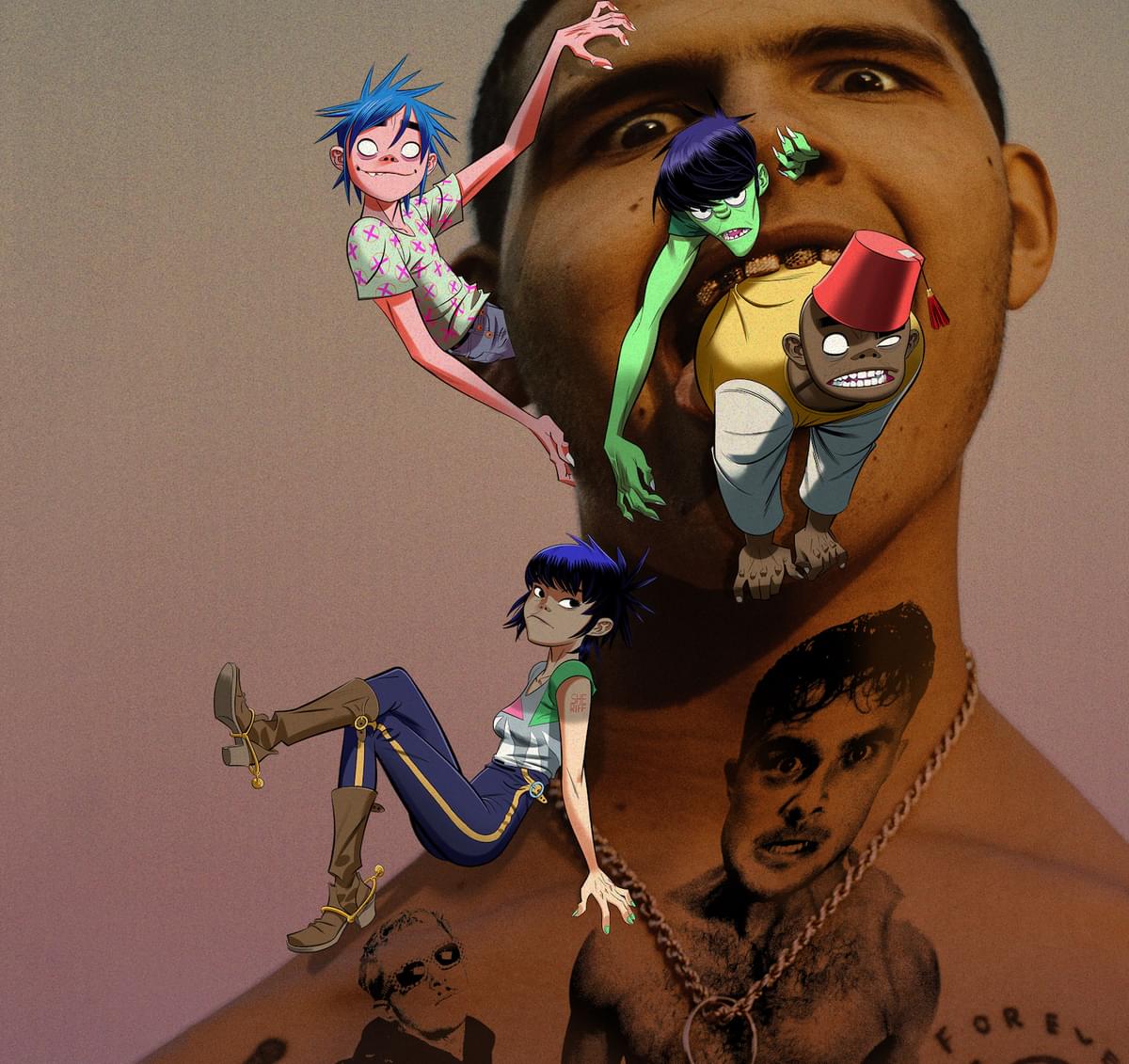 Gorillaz recruit slowthai and Slaves for punchy new cut "Momentary Bliss"
"Momentary Bliss" follows on from their "Song Machine Theme Tune" intro that dropped earlier this week.
The new single is the first official episode to be shared from their new Song Machine series. Each new episode will see Gorillaz working with new collaborators, recorded live in Kong Studios.
Gorillaz drummer Russel says of the series, "Song Machine is a whole new way of doing what we do. Gorillaz breaking the mould 'cos the mould got old. World is moving faster than a supercharged particle, so we've gotta stay ready to drop. We don't even know who's stepping through the studio next. Song Machine feeds on the unknown, runs on pure chaos. So whatever the hell's coming, we're primed and ready to produce like there's no tomorrow. Y'know, just in case…"
"Momentary Bliss" is slowthai's first feature since linking up with Rico Nasty, ICECOLDBISHOP, and Take A Daytrip on "Lighthouse", and Slaves' first collaboration since releasing their The Velvet Ditch EP last summer.
Song Machine will be the first project from Gorillaz since their 2018 album The Now Now.
"Momentary Bliss", the new single from Gorillaz, slowthai, and Slaves, is out now.
Get the Best Fit take on the week in music direct to your inbox every Friday