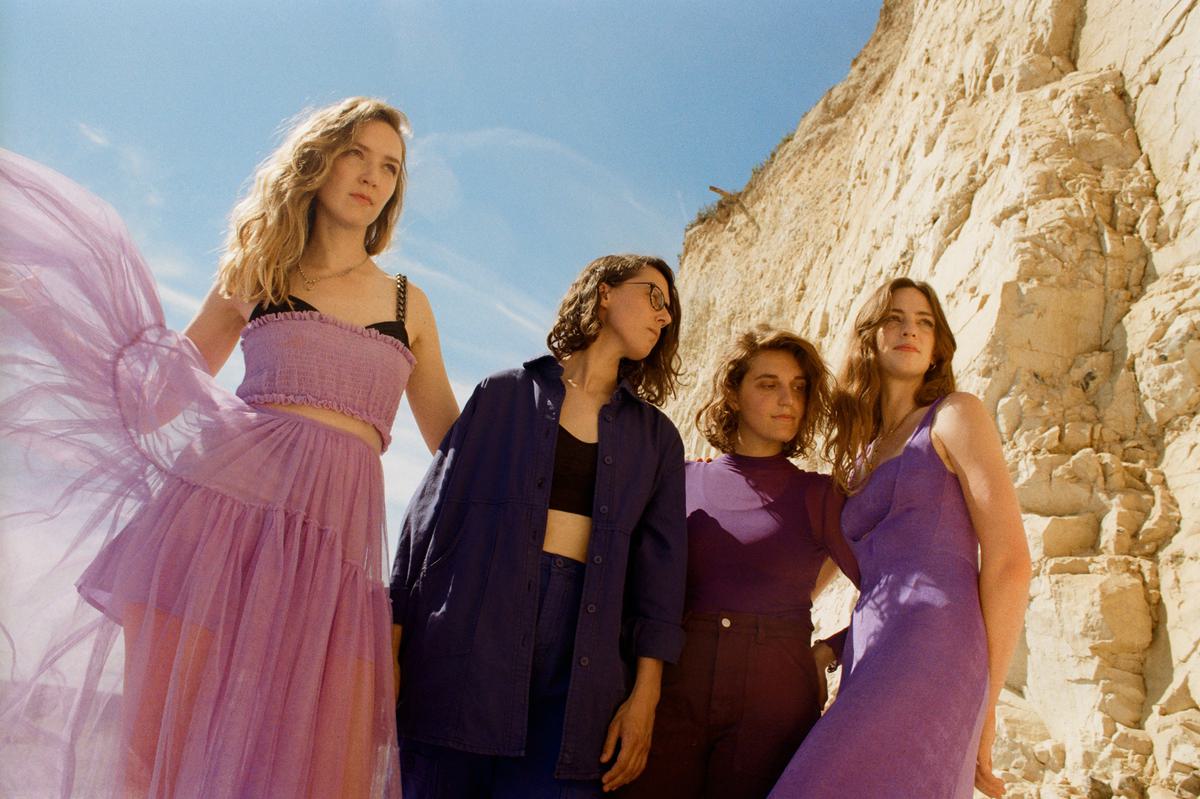 The Big Moon release new song "Daydreaming"
Ahead of their new album Here Is Everything arriving on Friday (14 October), The Big Moon have released the fourth and final preview of the record titled "Daydreaming".
"Daydreaming" is the fourth and final taster of The Big Moon's upcoming album, following earlier singles "This Love", "Trouble" and "Wide Eyes".
Lead vocalist Juliette Jackson says, "This is a weird one for me. I always thought this song was about breastfeeding but it's so happy - and honestly my experience of breastfeeding was awful and one of the hardest times of my life. The breastfeeding I'm singing about in this song is the happiest, lightest, wooziest, cuddliest version of it. Looking back, maybe I was just yearning for that. Being unable to breastfeed felt like failure, like something had been taken away from me. I must've just wanted to imagine it had all gone a different way. It was a long time before I was able to be honest with myself about so much of the pain of the early days of motherhood. That's the power of pop music isn't it - you can be whoever you want to be. It's happy and sad all at the same time."
Here Is Everything is mostly self-produced, but also saw them work with CECIL (Self Esteem, Jehnny Beth, PJ Harvey) and Grammy Award-winning producer Ben Allen (Gnarls Barkley, Deer Hunter). It'll follow The Big Moon's 2020 second album Walking Like We Do.
"Daydreaming" is out now. The Big Moon's Here Is Everything album will follow on Friday (14 October) via Fiction Records, and is available to pre-order now.