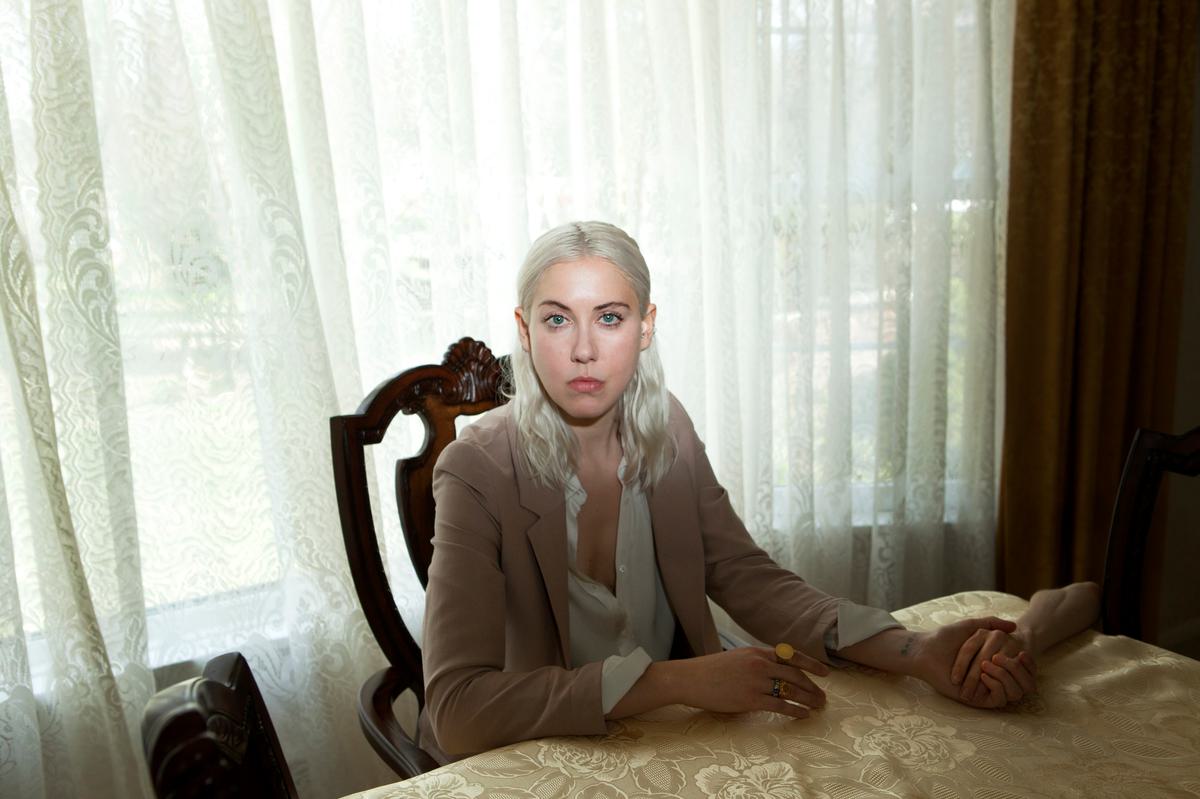 Torres blurs fear and fury on obsession-inspired single "Helen In The Woods"
Torres has unveiled "Helen In The Woods", a new taste of upcoming LP Three Futures which straddles the worlds of post-punk and fiery psych.
"A really scary man is the stereotypical stalker story, but in this case it was flipped and it was a woman," Torres tells W Magazine. "I wanted to write a song about obsession; there's that fine line between innocent obsession and then, you know, stalker territory, which I'm kind of constantly flirting with in my own life."
This new offering links up with the tangled webs of the title track and frenetic lead single "Skim" to preview an album about "using the body that each of us has been given as a mechanism of joy."
"Helen In The Woods" is an anxious mash of styles that replicates the terror and fury found on Torres' previous stormer "Strange Hellos", with jittery slates of sound scraping and splintering against each other. Snarls, primal howls, spit-laced words, and hoarse growls circle the sound beneath - it's a throbbing pit of bass, stark percussion, and wiry guitars that underpins Torres' acid and serves as a constant foil for her unhinged performance. Ashley Connor directs the horror flick-style visuals, which match pretty perfectly to the erratic sounds provided.
"The first time I heard 'Helen In The Woods' I thought the guitar riff had such an incredible energy," explains Connor. "I told Mackenzie [Scott, aka Torres] to come down south and we'd shoot something that felt like your face melting off in the woods. We shot on 16mm film and used only in camera effects - we were a couple feral cats gyrating in a barn."
The album, recorded in Dorset and Stockport in the UK, reunites Scott with Sprinter producer Rob Ellis (PJ Harvey). David Tolomei (Beach House, Future Islands) is on mixing duties.
Scott has a big autumn tour planned, with a stop at Iceland Airwaves and three dates in the UK taking place in November. Find out more.
Tracklist:
Tongue Slap Your Brains Out
Skim
Three Futures
Righteous Woman
Greener Stretch
Helen In The Woods
Bad Baby Pie
Marble Focus
Concrete Ganesha
To Be Given A Body
Three Futures is released 29 September via 4AD.