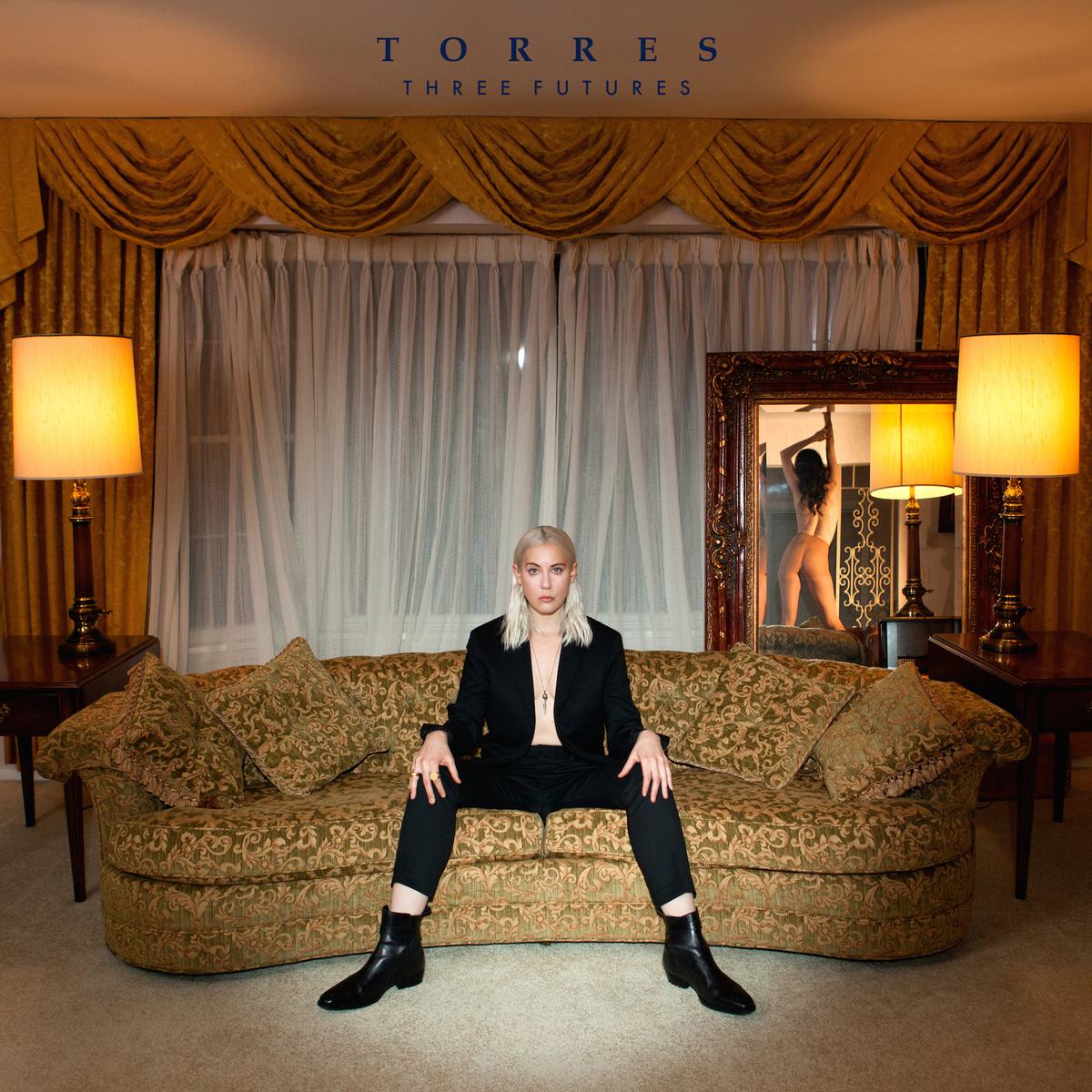 Torres announces third record Three Futures
Torres has announced Three Futures, her third record and debut for new label 4AD, and shared the hypnotic title track.
The new visuals for "Three Futures" are tied closely to those of lead single "Skim" (director Ashley Connor has been instrumental in the aesthetics of the videos and album artwork).
"[Three Futures] is entirely about using the body that each of us has been given as a mechanism of joy," explains Torres' Mackenzie Scott.
The album, recorded in Dorset and Stockport in the UK, reunites Scott with Sprinter producer Rob Ellis (PJ Harvey). David Tolomei (Beach House, Future Islands) is on mixing duties.
Scott has a big autumn tour planned, with a stop at Iceland Airwaves and three dates in the UK taking place in November. Find out more.
Tracklist:
Tongue Slap Your Brains Out
Skim
Three Futures
Righteous Woman
Greener Stretch
Helen In The Woods
Bad Baby Pie
Marble Focus
Concrete Ganesha
To Be Given A Body
Three Futures is released 29 September via 4AD.