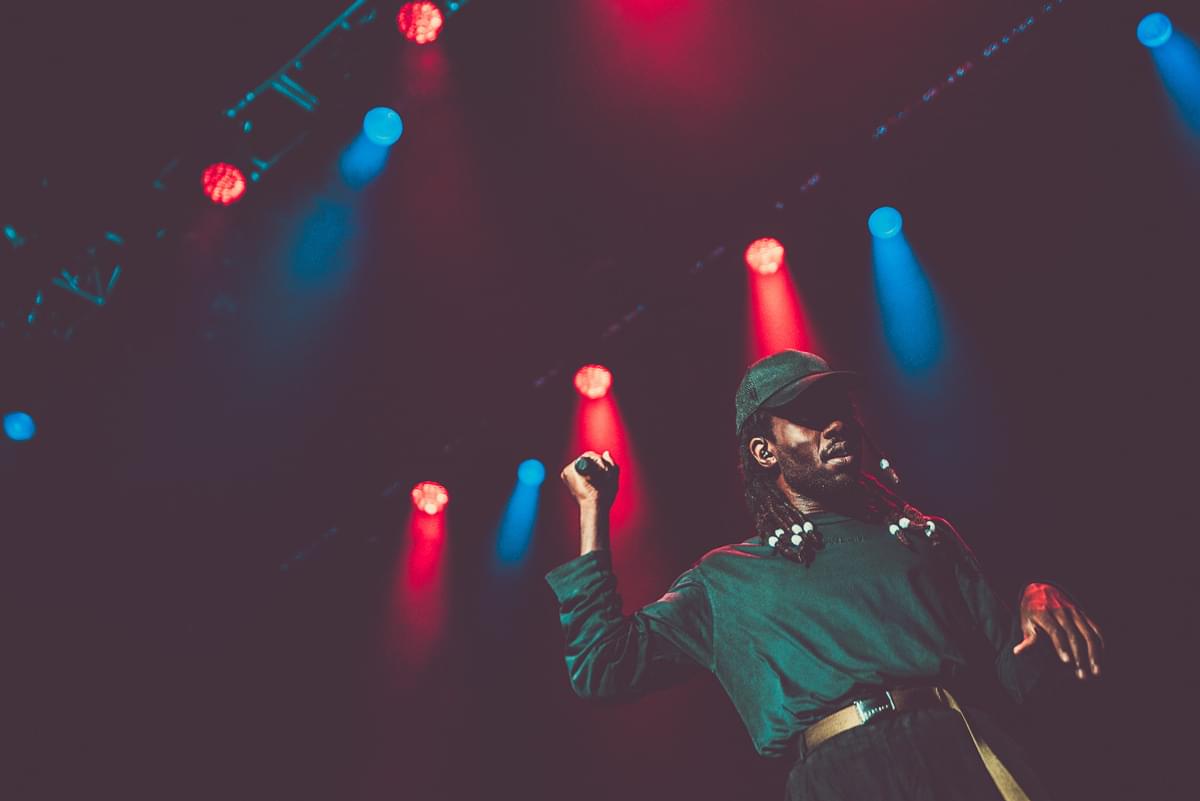 Dev Hynes showed off a bunch of unreleased Blood Orange music on Instagram last night
Dev Hynes went live on Instagram last night (23 April) to share a lot of info and tease some new, unreleased material.
As fan ehhwhatevr points out on Reddit, Hynes revealed that he "has a mixtape, album, and eight singles ready to release" and that he's "just deciding which order to release them in."
"He played the mixtape on the live stream last night, was like four-five songs and I'm about 90% sure I heard a Solange feature," added ehhwhatevr.
A lot of people managed to catch the impromptu listening session, and it seems they were impressed:
Last night Dev Hynes live streamed some unreleased tracks from a mixtape and album he announced on Instagram. Also 7 lingering tracks he played for the love. All-in-all we're excited for new Blood Orange on the way.

— RYB (@RYBGallery) April 23, 2018
Dev Hynes previewing some songs from his projects on insta live

— forest (@thnndo) April 23, 2018
Dev Hynes previewing his next mixtape on ig live, sounds like this years best musical project.

— denzel (@denzeloa) April 23, 2018
dev hynes really listens to benny revival and is playing one of his albums on live 2018 is a wild year

— miracle (@ektelonn) April 23, 2018
the one time i care enough to click on instagram live notification and dev hynes is playing unreleased music thank u universe

— Hannah (@hanandgrits) April 23, 2018
If you love Dev Hynes like i do and didn't just catch his livestream you missed out on hearing never going to be released shit that was pretty amazing

— Add your name (@AleKnows) April 23, 2018
jk i would never do that.

— Add your name (@AleKnows) April 23, 2018
Also, as Pigeons & Planes note, Hynes and A$AP Rocky have been working hard together on some tracks for their respective new LPs:
ASAP Rocky says he and Dev Hynes (Blood Orange) are going to be on each others' next albums. pic.twitter.com/azRiiBA4WG

— Pigeons & Planes (@PigsAndPlans) April 23, 2018
The latest Blood Orange songs arrived in February, and landed just a few days after a collaboration with Girlpool titled "Picturesong". Since the release of excellent LP Freetown Sound in 2016 Hynes has been hella busy showing it off to the world, collaborating with Blondie, singing the praises of Carly Rae Jepsen, and working on viral campaign VeilHymn.
Get the Best Fit take on the week in music direct to your inbox every Friday