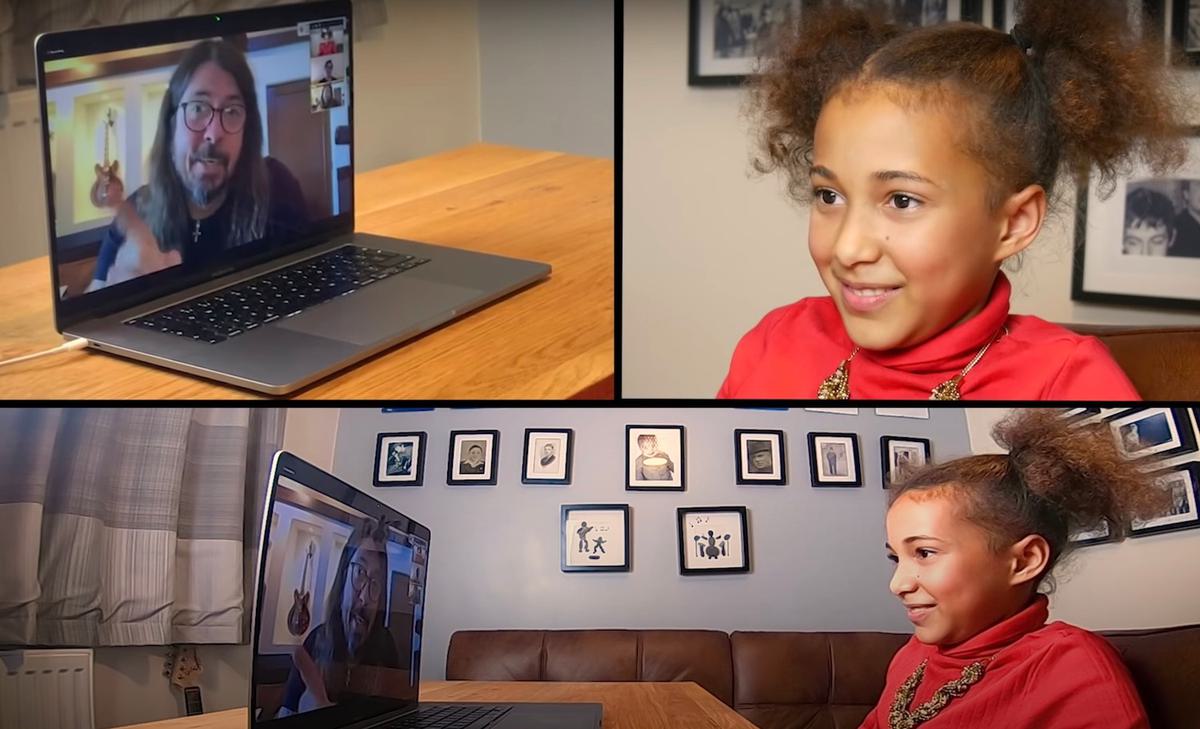 Dave Grohl and Nandi Bushell agree to collaborate on a song together
Dave Grohl and 10-year-old musical prodigy Nandi Bushell have finally met via a video chat, which saw them agree to work on a song together in the future.
Over the past couple of months Foo Fighters legend Dave Grohl and 10-year-old multi-instrumentalist Nandi Bushell have been going back and forth in an epic drum battle. Grohl created a superhero theme song for Bushell, with the 10-year-old returning the favour with "Rock and Grohl" last month.
After sharing their songs to social media, Grohl and Bushell finally met on a video chat. Bushell posted a 10-minute video of the heartwarming interaction yesterday (9 November), which saw Grohl jokingly tell Bushell that he's quit playing drums because Grohl will never be as good as her.
Grohl also confirmed in the video that he's planning his latest response, and even asked Bushell if she would like to make a song with Grohl. Bushell agreed, and the two decided that Grohl will play guitar and sing, while Bushell will play drums, bass, and help Grohl on singing duties.
The rock legend also invited the 10-year-old musical prodigy to close a Foo Fighters show whenever they next tour the UK, which could be a while with the ongoing coronavirus pandemic.
On top of planning to collaborate with Grohl, Bushell told the Foo Fighters rocker that she recently worked with Zuzu on a song about "being yourself and doing what you love, and having lots of fun."
Last weekend Foo Fighters finally announced their 10th album
Medicine At Midnight
with the lead single "
Shame Shame
".