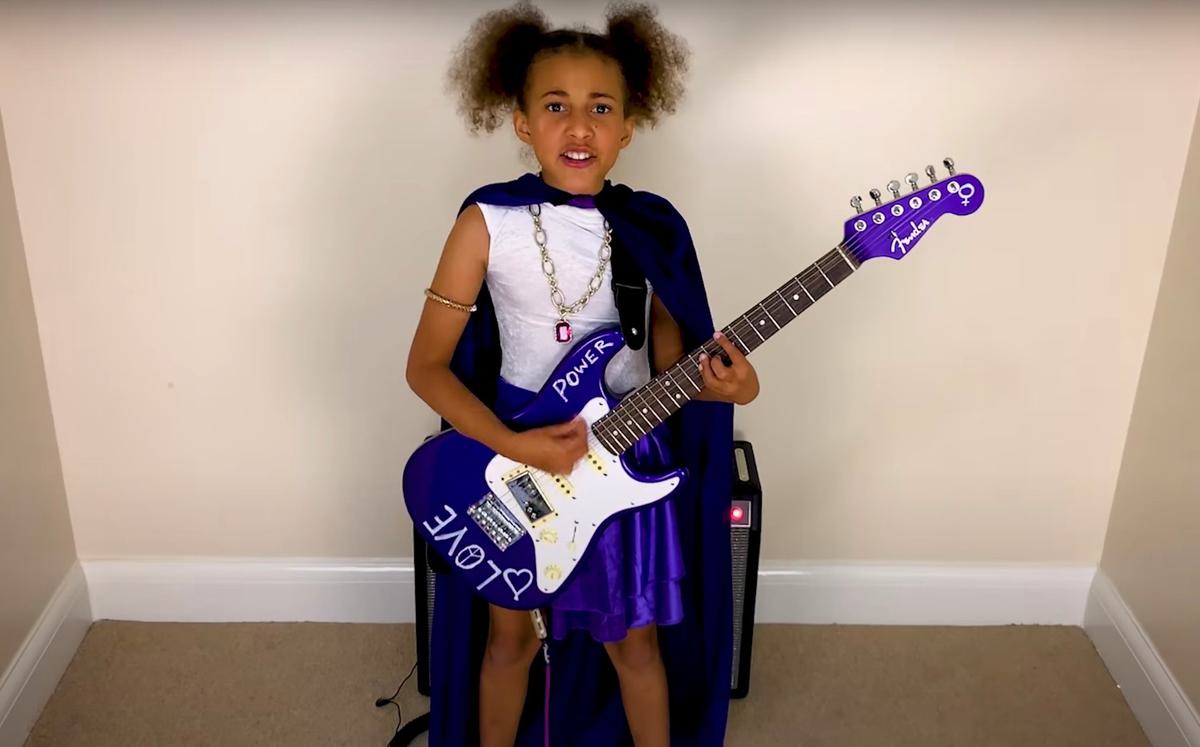 10-year-old Nandi Bushell shares song for Dave Grohl in latest battle entry
Nandi Bushell has shared an original song called "Rock and Grohl" as the latest entry in their epic battle.
Earlier this month Dave Grohl created an anthem for 10-year-old Nandi Bushell for round two of their drum-off. Yesterday (1 October), Bushell returned the favour by sharing "Rock and Grohl", a song that sees Bushell play all the instruments.
Bushell revealed that she got to record the new song in a proper studio, "I had the most incredible time recording my song in a REAL studio!!! I was invited to Metropolis Studios by Jamie from Roland Channel. I got to work with two awesome producers Josh Wilkinson and Joe Rubel who taught me how to record instruments and make my song sound EPIC. Being in the studio was one of the best experiences of my life. I loved it!"
The drum-off with Bushell began last month when she uploaded a drum cover of Foo Fighters' "Everlong". She challenged Grohl to a competition, resulting in Grohl responding with a drum cover of Them Crooked Vultures' "Dead End Friends". After Bushell responded with her drum cover of the same Them Crooked Vultures song, Grohl accepted defeat for round one and went on to release his song written for her.
Dave Grohl is yet to respond to Nandi Bushell's "Rock and Grohl" song.