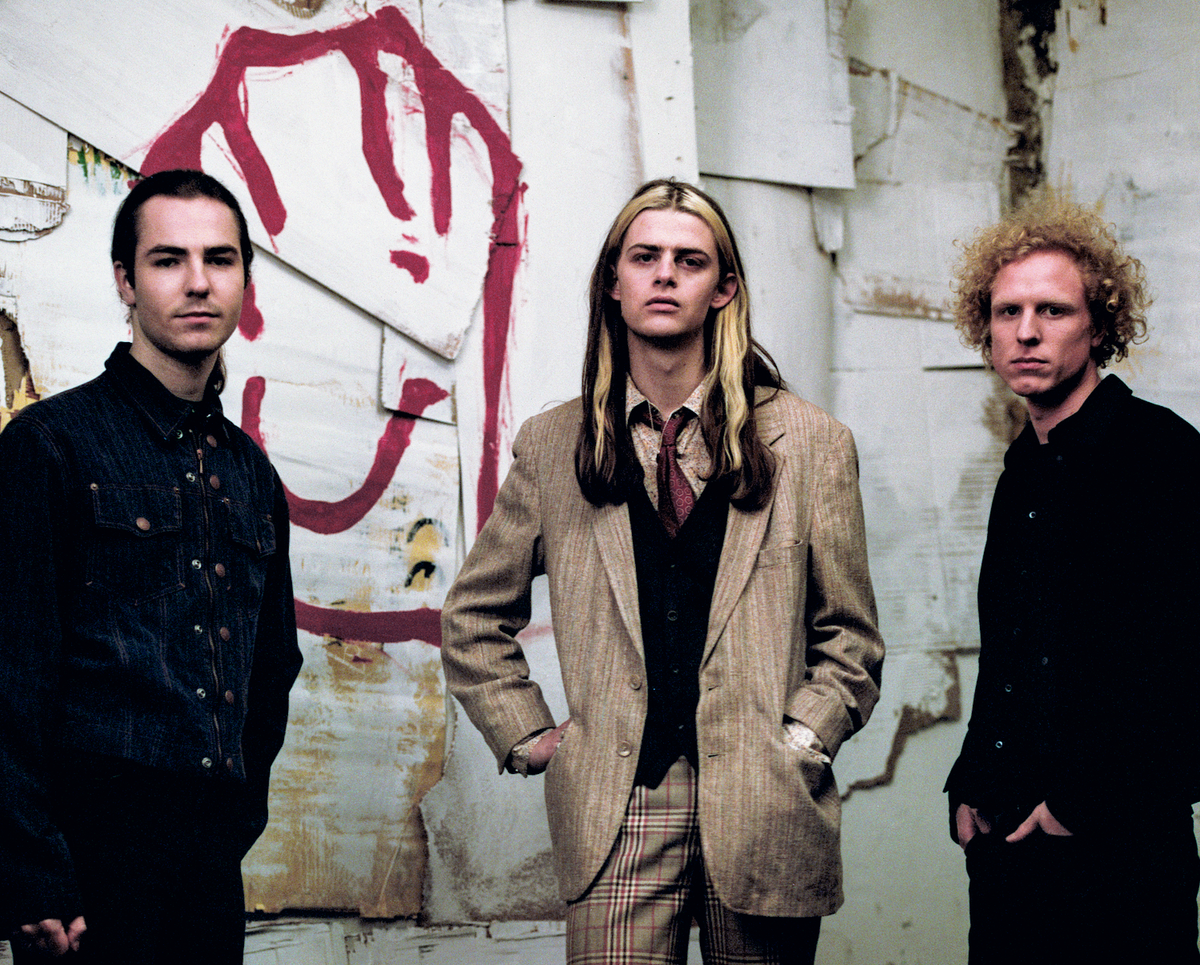 Blaenavon return with new single "Catatonic Skinbag"
Blaenavon make an electrifying return with their witty new single "Catatonic Skinbag".
"Catatonic Skinbag" is Blaenavon's first single since their 2017 debut album That's Your Lot, and The Bedroom Tapes.
Since then, the trio have been fairly dormant. Last week frontman Ben Gregory revealed the reason behind their quietness in an honest letter posted to socials, while also revealing the title to their second record.
"Catatonic Skinbag" is the first single from their sophomore record Everything That Makes You Happy, and is produced by Catherine Marks (Foals, St Vincent, Wolf Alice).
Expanding on the new single, Ben Gregory explains, "The song is about isolation. Cutting oneself off from the world to engage in fruitless sensual pleasures and pretending everything is ok. Watching fucking Netflix and drinking a bottle of wine when you should probably instead be in therapy. But there's a way out. Art, friendship, love. You don't have to be a catatonic skinbag. Lol."
Elaborating on their sophomore album in his letter, Gregory explained, "I felt some of this might help towards an understanding of what we were working on in 2018: our second album, which we recorded in June during my recovery. The album is about suffering, guilt, love, family, and overcoming trauma."
"Catatonic Skinbag" is out now. Blaenavon play London's Omeara on 23 January before heading on tour with The Wombats. They'll embark on a headline tour in May.
Find out more
.