Webster's earlier material was very much the musings of a teenager. "I wrote this song called 'Rollin' which is really funny because I actually put out a song last year called 'Rollin'. It was about me riding in the car with my soccer coach. At that age, you have nothing to write about. You really don't."
But now, three albums in, the once soccer-playing adolescent is taking things much deeper. The Atlanta native knows how to make her music – and does so at her own pace. She captures various ideas around the house or whilst driving her car or sitting in her room. "I drive a lot and I hate listening to music in the car, even on road trips. I think I have my best ideas when I'm driving, just sitting there in silence," Webster says.
"The more you write songs, the more you realise what you like and don't like. There's actually one song that's not on this record that I liked more as an iPhone recording in my kitchen. It's so shitty, you can hear my dog walking around and the cars [outside]," reveals Webster. "I had a hard time recording that one because I thought I'd never capture it better as I did then."
Even when a song makes the cut, Webster remains faithful to the voice memo. "I play them in the studio. I don't even play it live, I'm just like here's the song. If I play it live it's not going to be as good as the shitty recording." An unusual approach perhaps but it's where she says her best ideas start from.
How does she regard her abilities as a writer today? "My songwriting, lyrically, I'm really proud of myself. But also I think I've just grown as a person," she says. "I'm only 21 but I know myself way better than when I was 16 and was putting my first album out."
And she's right. Webster's upcoming release Atlanta Millionaires Club is a seamless genre-mixing collection of songs that showcases her best work yet. There's an air of honesty and intimacy that lingers track to track, spawned by someone who understands her feelings and is now owning them.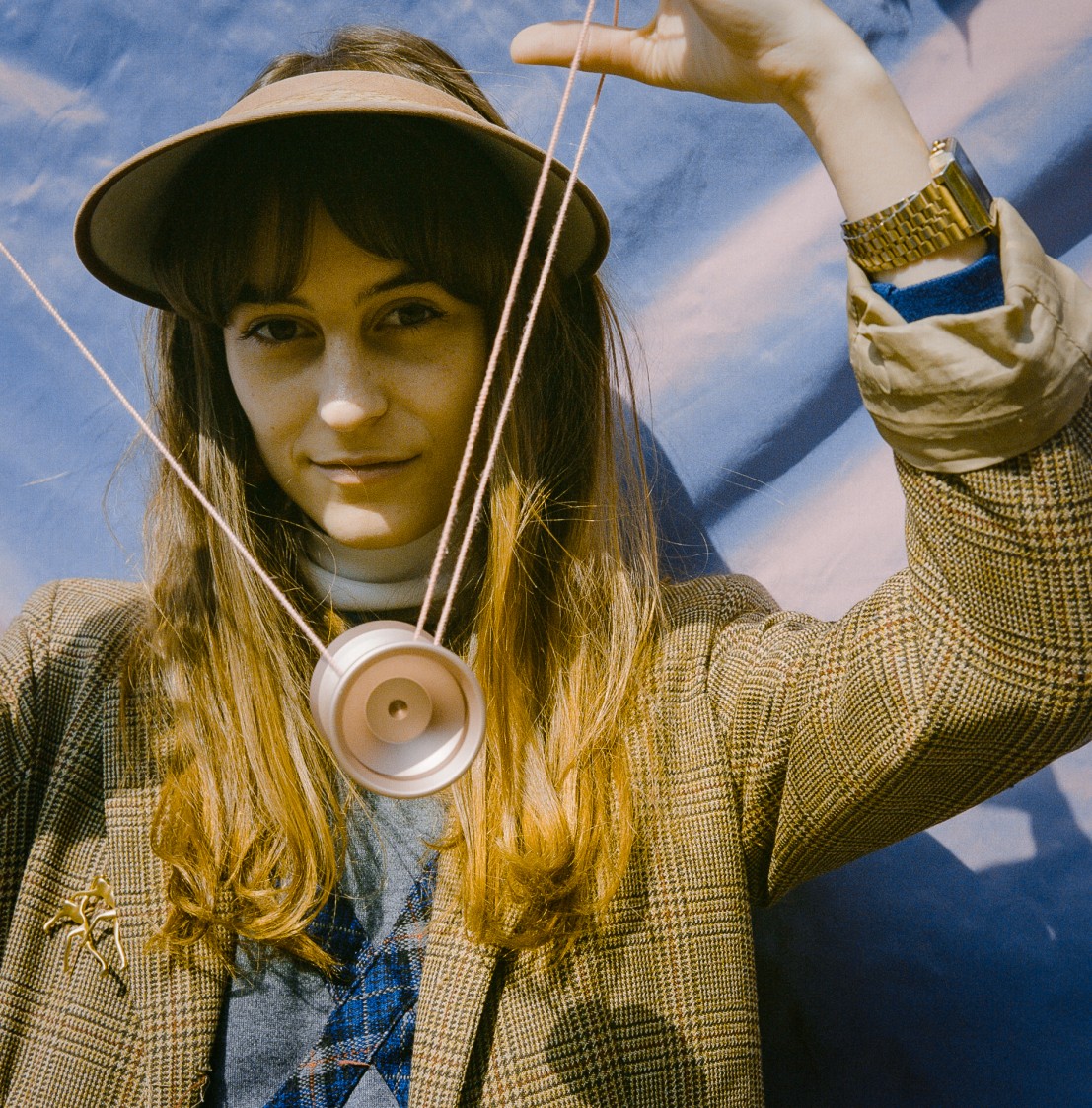 Webster grew up in Georgia on a diet of the music her parents enjoyed. "I don't think it was until middle school when I discovered that there's people other than Elvis and Taylor Swift," she says. "I was like, 'Oh, I could put out music,' like, 'Okay, that world exists.' And that's when I started doing that."
A minor stint on a songwriting course at Nashville's Belmont University confirmed her hunch. It was a lightbulb moment. "Songwriting is my one craft, away from school, away from family, away from everything else," Webster says. "It's the one thing that I don't want people to tell me what to do.
"In the songwriting programme, the first assignment was to write a two-page essay on why we liked living in Nashville." Webster dips her head in disbelief. "The second assignment was to pick a hit, play it and say why you think it's a hit. Everybody was playing these songs from, like, Rascal Flatts and I remember I played 'Depreston' by Courtney Barnett. I got a B because she's an Australian singer/songwriter and it wasn't relevant to the class or something. I just remember thinking, 'What the fuck, this is such a joke.'"
On reflection, Webster admits she went to college because of the "pressure" of being a senior in high school. "Adults are asking, 'Where are you gonna go? What are you gonna do?' I thought, 'I've done this my whole life, I might as well.' But yeah, that shit is whack."
"I'm only 21 but I know myself way better than when I was 16 and was putting my first album out"
Swiftly switching to a graphic design course and loving it, Webster also picked up photography: one her father's passions. As she took the hobby more seriously she started taking photos of others, counting Killer Mike, Lil Yachty, and Offset as past subjects. "I had the most fun shooting Offset. He kind of just invited me as a stranger and I was in his house playing with his kid," Webster recalls. "I just showed up with my camera. It was so funny."
In spite of having such a strong visual style, Webster likes to keep her two loves separate: only combining them when making a music video. "I listen to [the song] and I'm thinking about what I see. It's just: this is what this song makes me feel when I close my eyes. It's also not a very forced thing, and I hate when it is forced. It kind of just hits me when it does."
She continues: "I think that's the only way I can incorporate my photography into my music. But when I take pictures or portraits outside of music I never compare them."
As well as her love for photography, Webster's dad also influenced the name of the album. "In college, that's what he and his friends would call themselves: The Atlanta Millionaires Club. And they still do. Every time I go to a family function he's like, 'This is Pete, he's a millionaire', and I'm like, 'Okay, say less, I know who you are – you're one of us.'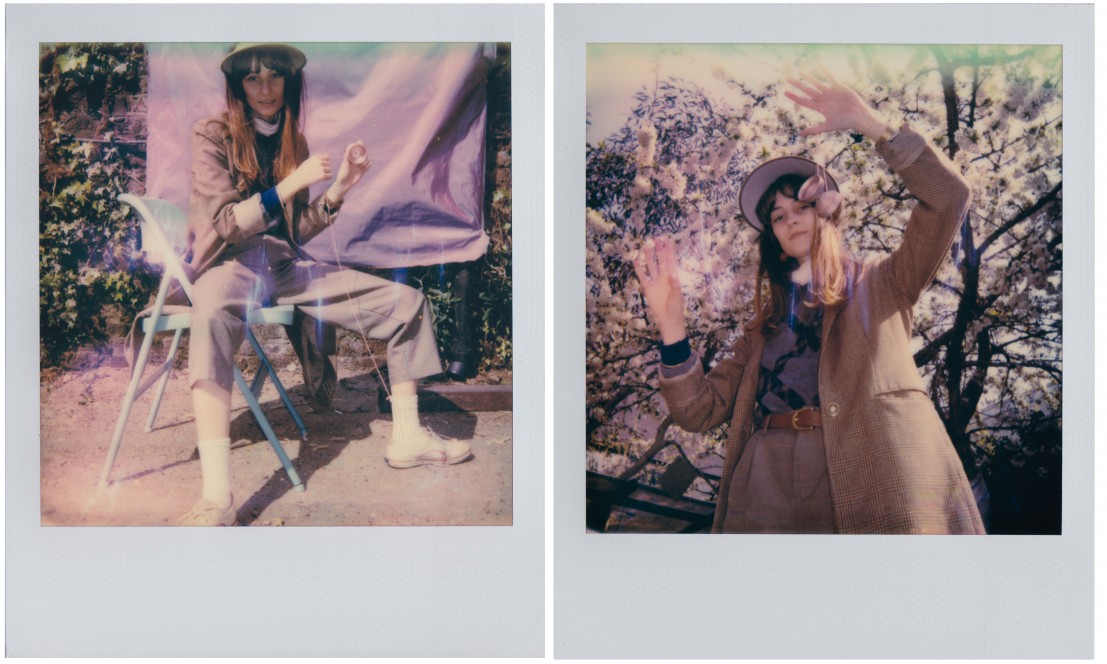 "Also for two years straight all I would wear was my dad's Atlanta Millionaires Club T-shirt. So I thought I should name [the album] that because that's what people know me as. The name takes on a new meaning because it's like a new chapter, I guess, but it always makes me think of my dad."
And how does Webster feel about this new chapter? "This is the best representation of me so far, so I'm really excited to put it out. It's my proudest songwriting," she says.
It's clear to see how sure Webster is of herself. With her writing she's entering a new phase: assertive, assured in her abilities and at the top of her game. "There are some songs that I would have never put out before because I would be too scared," she says. "It still feels very Faye Webster but fresh. I'm really excited."
"It's kind of scary but if people are listening to me I might as well actually tell them shit"
Atlanta Millionaires Club is wringing out a new sense of confidence in Webster. "It's kind of scary but if people are listening to me I might as well actually tell them shit," she explains. "I remember asking my brothers if I should take out lyrics in case I offend our mom but they were like, 'No, this is how it was when you wrote it and if that's how you feel, then that's how you feel. Don't worry about hurting people's feelings. That's why you're writing these songs.'"
The vulnerability that Webster is willing to show is also pushing her to better herself musically. "It's challenging to a songwriter and I definitely wouldn't have felt comfortable being as honest in my past albums," she says. "I think that's why I like Courtney Barnett so much. She sings about people so directly and about things that nobody would sing about. I think that's my favourite kind of songwriting. It's what's interesting and refreshing to people."
In the run up to Atlanta Millionaires Club Webster has shared sneak peeks of what's to come. Described as a "tropical bummer" by Rolling Stone, "Room Temperature" is a soft-sounding, ambient anthem that does sorrow the sunny side up. Addressing the review, Webster says: "It's not good or bad, but it's funny because it's kind of right." She takes a moment to reflect. "All my songs are sad because it's the only time I feel like writing. But there are three or four songs on the record that feel different. They're not meant to be slow songs. And I think 'Room Temperature' is one of those where it's calling to me on what it should be sounding like."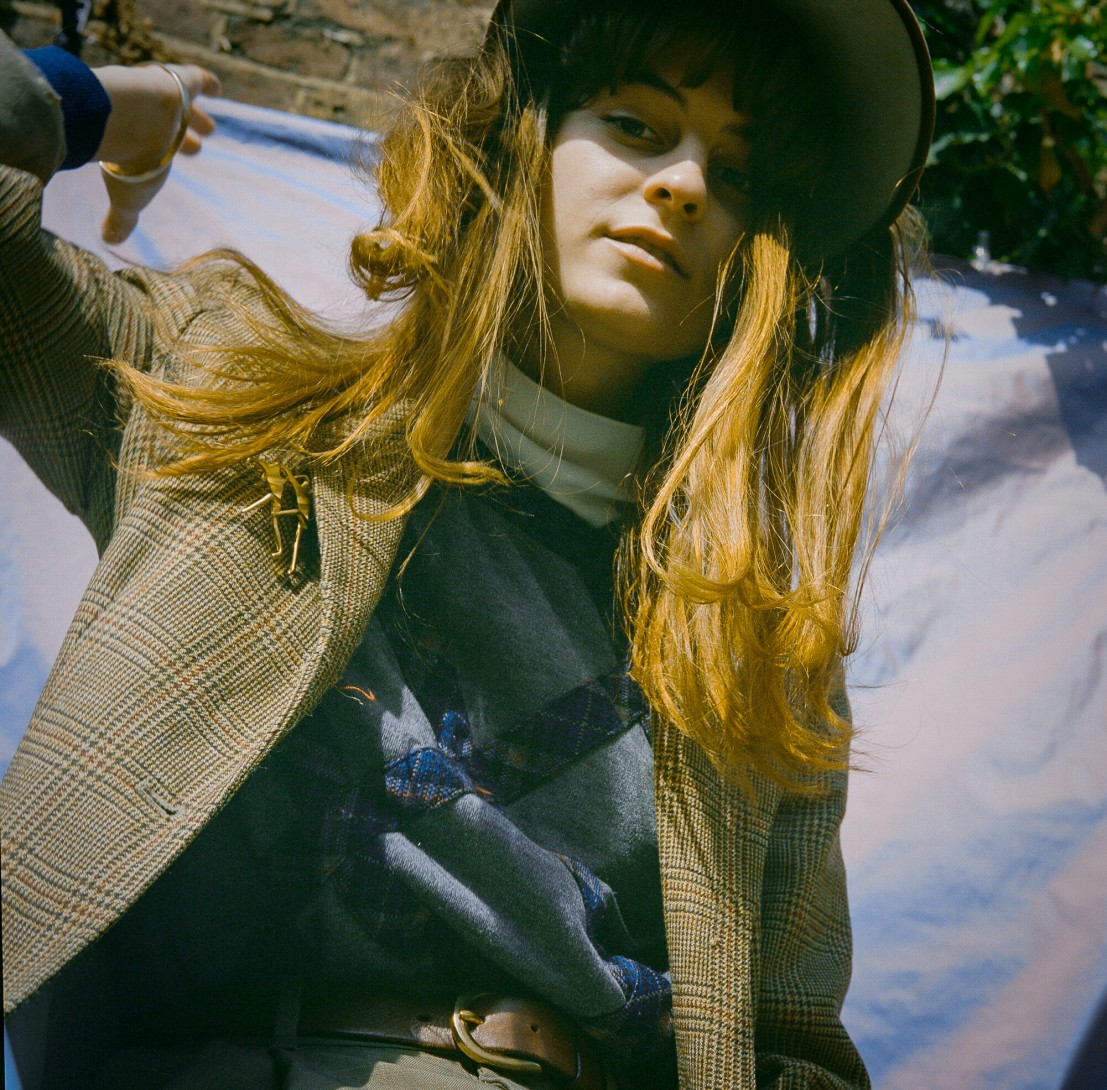 The song opens with the lyrics, "Looks like I've been crying over the same thing." Webster's melancholy words are coupled with a dreamlike sound that makes for an infectious listen – one that's certainly worth repeating. "I only write when I'm sad and love is the thing that makes me sad the most," Webster says. "But 'Room Temperature' is one of those songs where it's not always about love and it's so refreshing to me. I'm so used to writing about other people and being romanticise. It's very rare that I can write a song for myself."
Webster has to feel something in order to start the writing process. She's not one for conjuring ideas from fiction: the sentiment has to be authentic. "When I'm happy, I'm gonna yoyo or something; I don't want to write because I'm in the moment. But when I'm sad I need to get it off my chest because it's digging a hole," she explains. "Most of my songs do start that way because that's how I'm getting into it. I need to get this out before I go into small details."
Exploring emotions on the sadder side comes easy, but it's something that Webster doesn't want to force. She opts to write when the time is right and plays a song to her band only when it's complete. "I just play it a lot and if I like it, I like it and if I don't, I don't. We just go from there. It's tedious, but it's how it's supposed to be."
"Sometimes my band and I will be there for two hours recording...it's challenging, but every song I have is how I want it to sound. Exactly"
Trial and error it might be but Webster likes to capture everything on the off-chance it might be something brilliant – mistakes and all. "There might be that golden moment in there that we'd have never known we had," she says.
It's that patience, that deep desire to not jump ahead that makes a Faye Webster creation go against the musical grain. In a world where albums drop without notice and songs are churned at a rate of knots, Webster by contrast doesn't want to rush things. It will take her as long as it takes her. "Sometimes my band and I will be there for two hours recording. I'm like, 'Let's just start over because I don't like this,' or, 'This is not what it's supposed to sound like.' It's challenging, but every song I have is how I want it to sound. Exactly."
Pondering the new record, Webster cites "Jonny" as her favourite song and explains how the final product came from two songs "frankensteined together". Deciding to use the subject of the song's real name, the obvious question of whether he has heard the song follows. "No, everyone always asks that!" I mean I guess he will when it comes out but no he has not," Webster says, shrugging. "It's not a single which I think it's special because you'll have to find it."
Honesty sweeps across Atlanta Millionaires Club. Once a song is done, it's done. "I don't change lyrics, I don't work on it. It's done in that sitting," asserts Webster. "I never pick up my guitar at home unless I'm writing. It has to come to me." Yet putting these words out seems almost therapeutic, perhaps cathartic. "I think it makes me feel satisfied with myself, like I got that out my system. Whether I record this one or not, it's done," she says.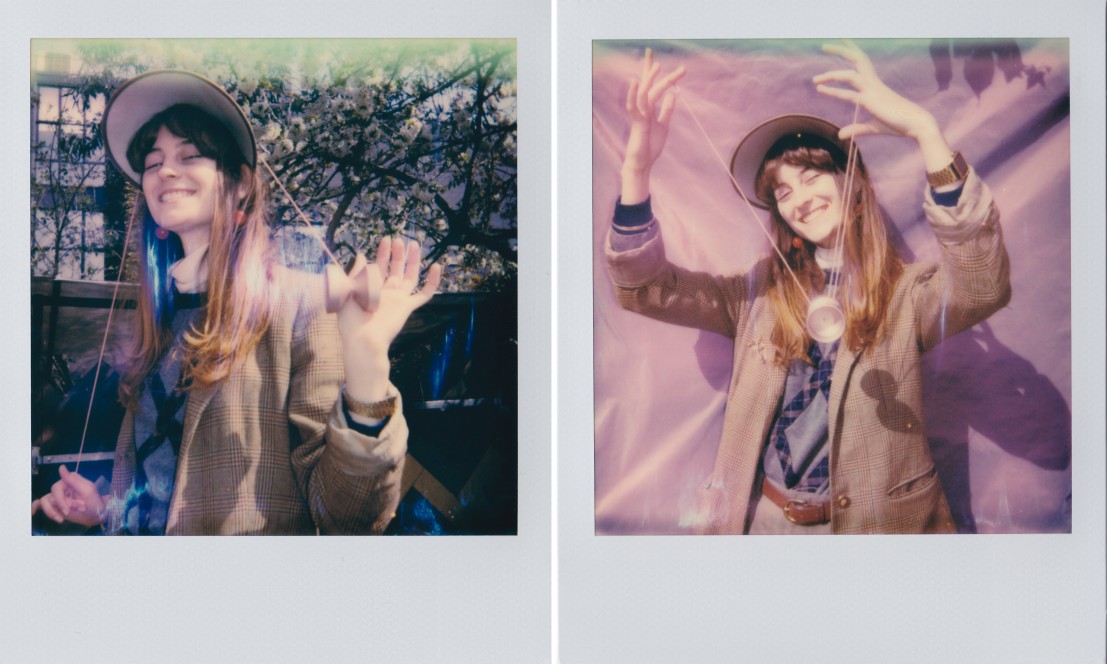 One of the latest singles from the album is the Father collaboration, "Flowers". Webster confesses she was nervous about releasing the song. "I thought people were going to hate it and think that they don't listen to me to hear this." But she's quick to back herself. "Though this was the song I made in my prime. This was three years ago when I was on Awful [Records]. It's a tattoo, a part of me. And if they don't like it then they don't listen to my record, I don't care."
Webster joined Awful Records following her involvement in the rap collective PSA, which she describes as her "high school sweetheart". On paper the combination may seem odd. Webster was one of the first non-rap artists who joined the label. And it was Webster who made the first call. "I reached out to Ethereal and Eat Humans. I was introduced by their photography and music and I just put my foot in the door.
"I think it was a case of right place, right time," continues Webster. "But it worked. I never felt like I didn't belong there. It was a weird fit but it worked. They're my best friends."
The partnership with Awful proved to be a good instinct. Working with others forced Webster to go out of her comfort zone, often putting out music that was written the same day. "When we were doing that I was like, 'What, people do this!?' It's a real thing and it's so cool. I would have never done that stuff without Awful or PSA," she says.
The union of sounds influenced an almost always Americana-sounding Webster. It enabled her to find a perfect blend between the two. "Writing with Awful is something really special. Even though it seems so similar, it's different to my art," says Webster. And when it comes to her art, the musician is firm on direction, refusing to take in influences for upcoming releases and opting to state what she doesn't want to sound like. "I was avoiding things rather than taking influence," she says.
"Songwriting is my one craft...away from everything else. It's the one thing that I don't want people to tell me what to do"
The last time we spoke to Webster was when she was billed as The Line of Best Fit's ones to watch ahead of her Five Day Forecast show at The Lexington in January. Remaining focused as ever since then and with the album ready to go, she says: "This is like my introduction back into the realm, because I haven't put anything out in so long. I'm really happy but I'll be happier when it's out."
Comments about being the next big thing – not to mention nods from Rolling Stone and Pitchfork – could mean peaking too early for some, but Webster is not letting it get to her. "It's a compliment but I'm so happy with who I am and what I do," she says. "I think it's always funny when people are like, 'Faye Webster has been slept on,' and it's like, 'No, I've already made it!'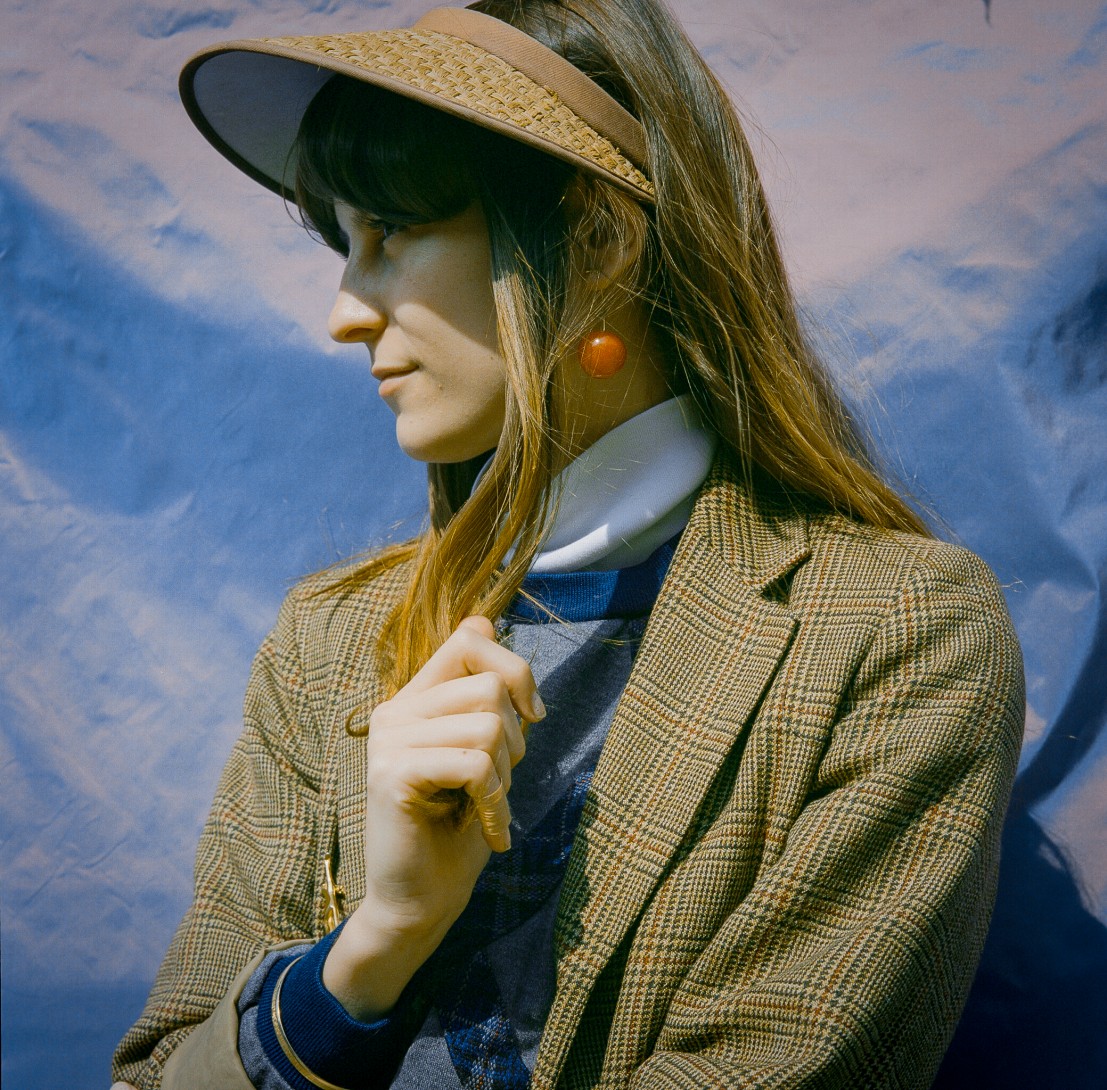 "I'm glad I'm even in attention at all. I write these songs in my bedroom and the fact that people can listen to them is all I want." She sits back, thinking. "I don't care to be famous, I just want people to listen to my songs, is all."
But like any star said to be on the rise, these things are still exciting for the parents. "My mom's coming to four shows in all different cities on my tour," Webster says. "Both my parents can't just sit in the house: they always have to be somewhere doing something." There's no surprise to see where she gets the same get-up-and-go from. "I think it just feeds the fire," muses Webster. "Like, 'Okay Rolling Stone knows I exist, let's keep going. Don't just stop here.'"
It doesn't just stop at music, of course. Webster is looking at taking over full stop. "There's so many things that I would love to do. My back-up plan was to always be a creative director for somebody else if I couldn't [be] for me.
"I also really want to do a collab with something like Mitchell & Ness – they're the main sports brands that make all the baseball merchandise," she continues. "That's something I've always wanted to do, make sportswear but like cool sportswear that's fashionable and not actually for playing sport." The love for Athleisure is clear when you look over Webster's social feeds: a plethora of baseball caps, rugby shirts, and her trusty Atlanta Braves baseball jersey. The latter is worth highlighting as being particularly special; Webster recently ticked something off the bucket list by performing at one of their games.
"I don't care to be famous, I just want people to listen to my songs, is all"
Back to the music – at least for now. With the album on the cusp of public consumption, how does she feel? "It's like you're ready for it, it's a proud moment as an artist," Webster says. "When I held the vinyl for the first time I was like, 'What the fuck. This is so crazy.' I played it at my home by myself and it was sweet."
But without missing a beat, Webster is quick to check herself. "Though you're like, 'Oh damn, that's not the recording.'" She adds: "I do hate listening to myself especially when people are asking to play them a new song. I'm like, 'I can send it to you but I will not play it and sit here.'" The drive to improve constantly, even when holding the album in physical form, is admirable and far beyond the uncertainty of a high schooler way back when.
As well as the album, a flurry of dates in the UK (and then back to the US and back again to the UK) means Webster is on a transatlantic touring schedule until the end of June. What does Webster do when she's on tour? "I go to the batting cage a lot, I'll take my batting gloves on tour with me. That's very therapeutic almost, just get that out my system," she says. "On tour, I don't like to play a show four times in a row so I'll always have an off day at some point."
Webster herself is a tangle of different directions: a perfect contradiction that makes her who she is. She's never wanting to rush the process but is always thinking of the next step in her trajectory. She's wanting to hang out at home with her dog but is constantly thinking of how she could have bettered the iPhone version of her song. She's the ever-determined Webster who is thinking of the next step and is already racking up recordings, ready for post-Atlanta Millionaires Club. "I'm always, I guess, one step ahead. I spend so much time by myself when I'm travelling so I'm thinking 24/7 like a fucking dog. Just sitting there and thinking," she says.
Again, the moment changes and the thought of her summer seeps back in. "I'm gone for so long that I can't even think about [a break]. But I'm excited to be home and not do anything," she says. "I'm going to just play video games at 11am. That's exactly what I'm going to do."
Atlanta Millionaires Club is out this Friday, 24 May via Secretly Canadian