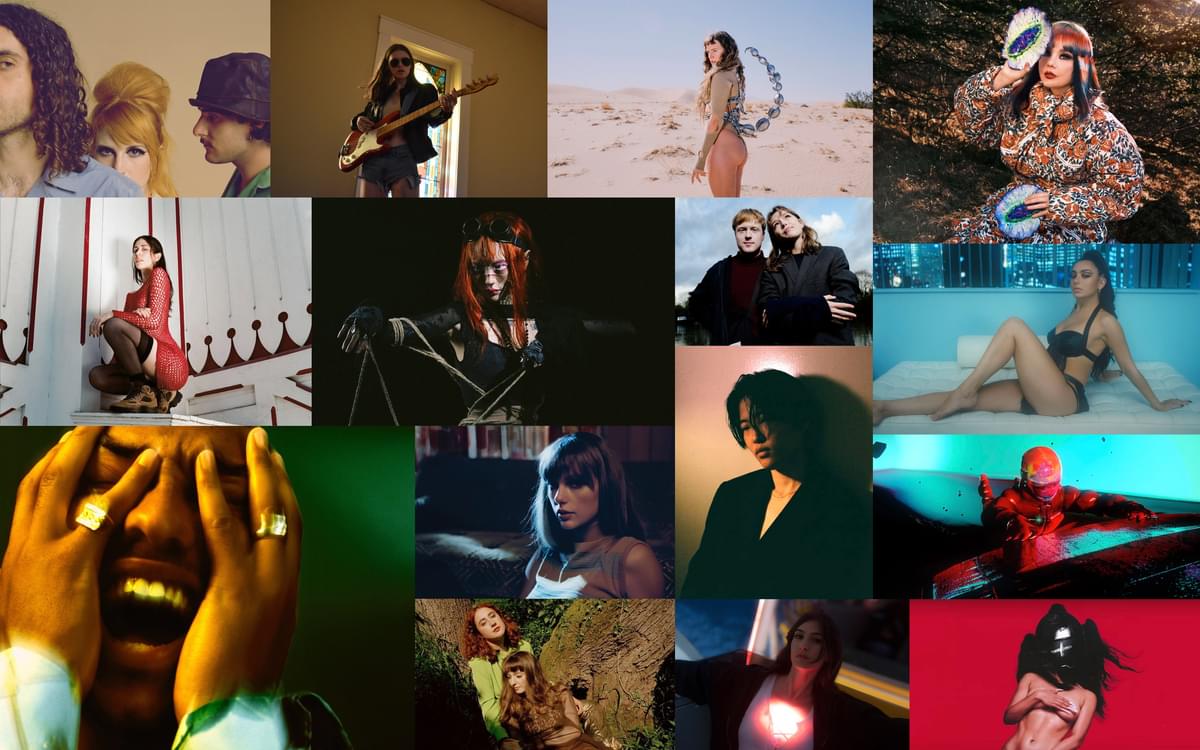 The Best Songs of 2022 Ranked
19 December 2022, 14:00
Best Fit staff and writers on the songs that made 2022 - from RAYE and Kendrick, to Kevin Morby and Pusha T.
10
"Break My Soul (The Queens Remix)" by Beyoncé
For a collection of tracks sculpted as cohesively as Renaissance, it is somewhat ironic that the one most saturated in the era's themes and sounds came in a remix released three days before the album. Over the legendary backing-beat of Madonna's "Vogue", The Queen's Remix of "Break My Soul" is drenched in the Ballroom culture that inspired the efforts of both artists, three decades apart. From the opening "ooh la la's," to listing inspirational Black female artists and affirming herself as the "Mother of the House," the track is deservedly gaudy and extravagant, revelling in the camp celebratory space built by Ballroom forerunners. In the explicit nod to these figures, "House of Xtravaganza, House of Revlon, House of LaBeija…", it masterfully canonises itself as both a bedazzling stone in the crown of Beyoncé's historic discography, but also as a piece of contemporary media in the long and empowering queer history of Ballroom. THOMAS TURNER
9
"Man Who Loves You" by NoSo
Korean-American artist NoSo's debut record Stay Proud of Me is Baek Hwong's hard-won self-portrait, capturing the conflicts of an identity that has refused to sit still, to be neatly filed into a black-and-white binary. Reckoning with their gender dysphoria and estrangement from a defined sense of 'home', both internally and culturally, their voice serves as an instrument prone to bouts of joy and despair as any other. "Man Who Loves You" evokes the childhood dreams we cling to and the reality that divorces us from them; the numb tragedy of growing up and the mundane cruelties of the world we live in. It carries a beautiful finality, a fade-to-black that twists your heart in knots. SOPHIE WALKER
8
"Surprise Me" by Mallrat featuring Azealia Banks
Before emerging as Mallrat, Grace Shaw had been stacking up tracks all the way back to her SoundCloud days in 2015; but following huge streaming success and support from Maggie Rogers and Post Malone, her debut record was highly anticipated.
"Surprise Me" is the peak of her metamorphism. Together with the star-crossed guest feature from Azealia Banks, it's a glistening-trap production far from her early soft-indie tunes. Shaw floats through the haze and Banks injects her flow with innuendo brilliance – an unexpected union of two internet stars. HANNAH BROWNE
7
"It's Not Just Me, It's Everybody" by Weyes Blood
Whereas most of the world seems hell-bent on putting the pandemic in the past, singer-songwriter Natalie Mering asks to reflect, to confess that we aren't over it emotionally. On "It's Not Just Me, It's Everybody," she confronts feeling "split apart," finding herself alone at a party. But there's a simple realization: "I'm not the only one who feels this way." What Mering does is admit the difficulty of emerging from the "wake of overwhelming changes," especially when it feels like the waves of change won't stop battering the shore. But, it turns out, when we're all split apart "we all bleed the same way," which is, for Mering, a strange source of comfort. EDWARD POMYKAJ
6
"The Heart Part 5" by Kendrick Lamar
As always, signalling the return of Kung Fu Kenny, the fifth instalment of Kendrick Lamar's The Heart series came alongside a video which set the internet ablaze. Featuring deep fakes of Lamar morphing into various black icons, the visual element held as much importance as the heavy words he boasted loftily. Celebrating and critiquing the world while dealing with loss and revelation in a way that only Lamar can, he perfectly teed up the coming double-disc therapy session that was Mr Morale & the Big Steppers. Lamar's never been one for half-measures, and 2022 was no different. STEVEN LOFTIN
"I'm going back to him, I know my therapist's pissed / We both know he's a dick", sighs Sabrina Teitelbaum, an admission of defeat in settling for less while knowingly deserving of more. But under the guise of Blondshell, these confessions of weakness serve as a fortifying armour, a winning weapon detonated by female rage. "Sepsis" is catharsis without apology, a grunge-inflected freefall so powerful that it knocks the air out of your lungs. It plays that familiar human ache as a strength; the truth doesn't need to be polite or pretty for it to set you free. SOPHIE WALKER
4
"Chicken Teriyaki" by Rosalía
It seems fair to say that Rosalía won 2022, and while any track from MOTOMAMI could have made this list, "Chicken Teriyaki" – like its predecessor "Saoko" – finds her tackling a whole new style. A direct, empowered anthem combining references to her motorcycle motif, life in New York City, and her bank account, the track's beat is the closest she's come to straight-up reggaeton. While braggadocious, it's an essential moment in her chameleonic evolution from flamenco-adopter to global innovator. Rosalía's impulses are uncompromised in the overhaul of Hispanic and Latina music in the charts, and while already understood as a formidable talent, here she sounds on the cusp of domination. HANNAH BROWNE
3
"Greatest Hits" by Jockstrap
2022's buzziest duo, Jockstrap's unique blend of, well, just about everything, resulted in "Greatest Hits" living up to its titular potential. Lifted from their debut I Love You, Jennifer B, the whip through of what makes Jockstrap great included flourishes from drum machine beats straight from hip hop's golden age, to Georgia Ellery's ethereal vocals soaring above a grooving bass line. Confidently embracing their future, Jockstrap's glimmer and glam feels vital here, even as the pop structure is pushed and pulled to exquisite lengths. STEVEN LOFTIN
2
"American Teenager" by Ethel Cain
Ethel Cain delivered in 2022 with the best debut album of the year and probably the best sad-pop moment since "Blue Jeans". The strength of "American Teenager" comes from a place of intricate world building and a mix of the melancholy, euphoric and timeless. It's the most commercial moment on a record that works on so many levels but is anchored by good old-fashioned songwriting excellence. PAUL BRIDGEWATER
1
"Beg For You" by Charli XCX featuring Rina Sawayama
In 2022, Charli XCX embraced the mainstream. Her fifth studio album Crash was a left-field stadium pop star meta-experiment; she muted the frenetic, cyber-electric tones of previous releases Charli or How I'm Feeling Now and instead chose to utilise all the trimmings of a pop icon album.
The jewel in Charli's pop superstar crown comes in the form of "Beg for You", a shimmering UK garage and 00's bubblegum anthem featuring her innovative contemporary Rina Sawayama. The song captures Charli's mega-pop experiment so keenly by employing all of the genre's best aspects: a soaring vocal chorus, melodramatic lyrics sung with deep conviction ("you're like an ocean breeze / coming and going just as you please"), and a delicious post-chorus drop. The song even boldly interpolates a nostalgic pop classic (September's 2006 anthem "Cry for You"), a move that would've been brazen for any musician who lacks the reverence for pop that Charli does.
Though the track marks a departure from Charli's trademark hyperpop character, "Beg for You" sharply continues her ethos to prove how powerful pop music can be. Where a track like "Vroom Vroom" might stretch pop to its most synthetic, glitchy limits, "Beg for You" embraces its key characteristics and exhibits how enrapturing a finely-tuned pop track can be. Wherever Charli decides to go next, 2022 can always be remembered as her main pop-girl year. ALFIE VERITY
Get the Best Fit take on the week in music direct to your inbox every Friday