Prince acknowledges Chappelle Show parody via artwork for his new song 'Breakfast Can Wait'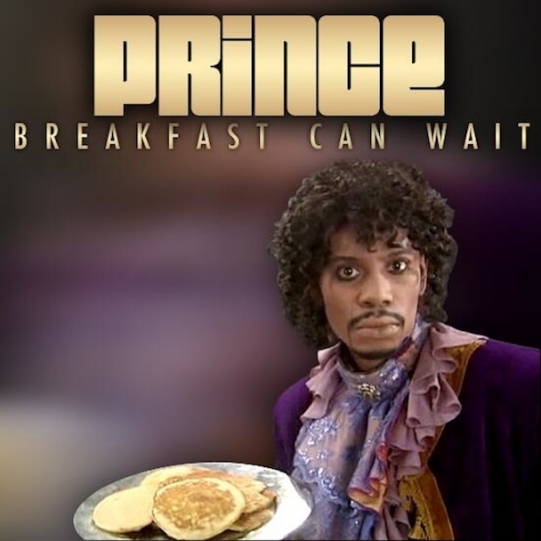 Prince released a new song called 'Breakfast Can Wait', featuring an image from an old Chappelle Show sketch parodying the performer.
You might remember back in the early to mid-00s when Dave Chappelle was kind of the biggest deal in pop culture, in which he took comic potshots at R. Kelly, Rick James, P. Diddy, and Lil' Jon.  Prince, incidentally, was also on that list.
And while several of the aforementioned were in on on the joke, appearing in the sketches they were parodied in, this seems to be the "artist-formerly-known-as" singer/guitarist's first public reaction to his often-parodied mystique.   (See this Fred Armisen parody).
This comes after Prince announced that he would be actively tweeting on behalf of his group 3rd Eye Girl.
You can hear a sample of the new song 'Breakfast Can Wait', download it here, and watch the original Chappelle Show sketch below:
[via Stereogum]