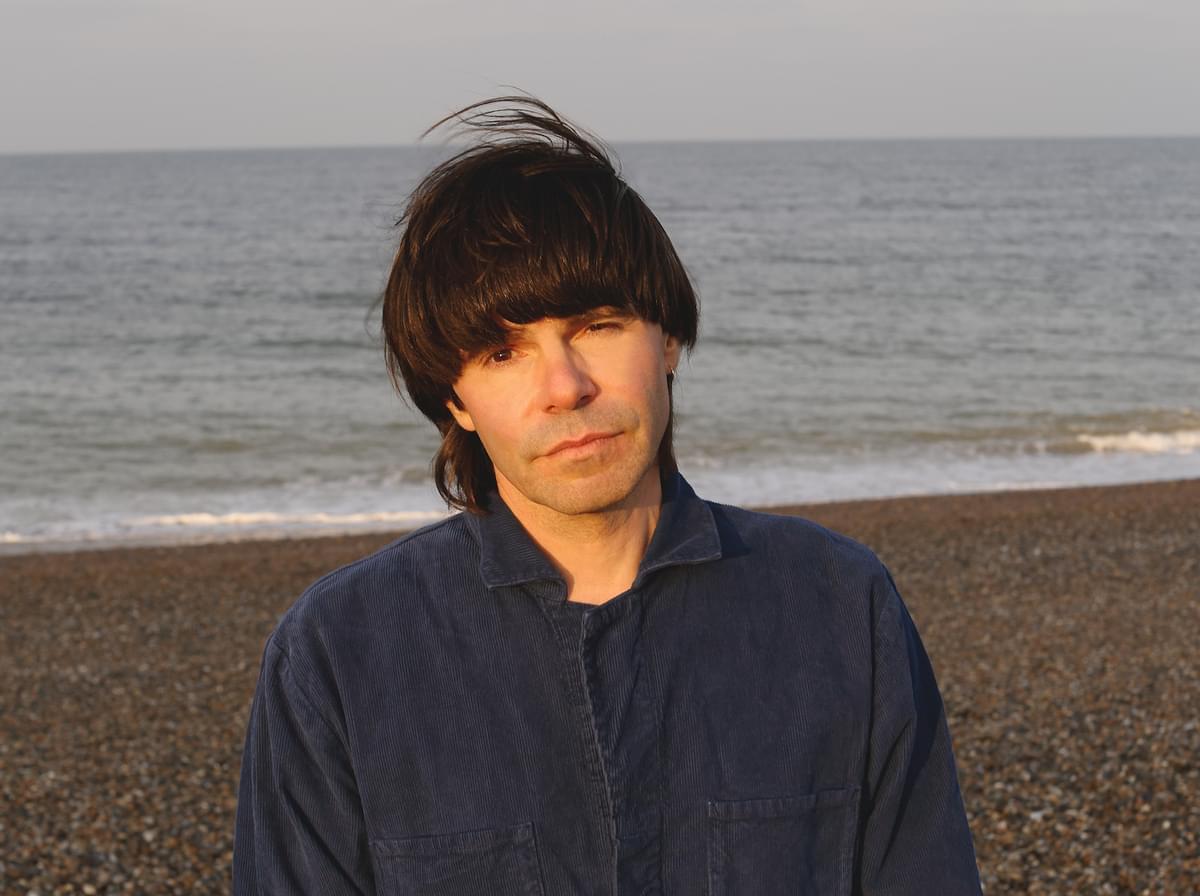 Tim Burgess says new single "Laurie" is "perhaps the most personal song I've ever written"
Tim Burgess is back with a third preview of his I Love The New Sky LP in the form of closing track "Laurie", which he describes as "perhaps the most personal song I've ever written".
"Laurie" is the closing track from Burgess' new record, and lands after previous releases "The Mall" and "Empathy For The Devil". It also arrives with an animated video directed by Callum Scott-Dyson and filmed by Nik Colk Void.
Speaking to Best Fit, Burgess says "Laurie" is "perhaps the most personal song I've ever written - but it's not necessarily about me sharing what happened. That was it might put a preconceived idea in somebody's head and stop them having the clarity to figure out what that song might mean to them. I much prefer that. On solo tours I tend to go out to the merch stand at the end and talk to people, maybe sign stuff or whatever - and so many times, people tell me their personal take on one of our songs. It may be different to mine, it would almost certainly involve different characters but it's about setting an emotional template. I've kind of answered that like a politician but I don't necessarily want to give the combination to the safe."
Check out "Laurie" below, and a Q+A with Burgess about his album, the coronavirus pandemic, and his Twitter listening parties below that.
Your new album was written in Norfolk with little to no distractions, does the process feel more relevant now that we're actually in isolation due to the pandemic?

Tim Burgess: "I'm listening to the songs on the album with a different slant now and I think it still stands up. Every aspect of life has a different light cast on it since the lockdown came into effect. I'm guessing you couldn't really explain this to someone on New Year's Eve just gone - they'd think you'd lost your marbles. But this is normal now. I did an interview the other day and they said that people in bands must find this unbearable - but we are used to it. On a US tour you could be on a bus for 25 hours, just from one gig to the next. The day of a gig involves lots of not much happening then you go on stage for an hour and a half - that's like going out for your daily quota of exercise. Musicians are used to this kind of existence - but everything has been taken away in terms of venues, festivals and recording studios. That's devastating with all the people who normally work at those events. But yea, the writing process was like a regular job in a way - I'd take my son to school in a morning and pick him up in the afternoon. In the time in between I would write the songs. At first they were ideas that formed into the start of the structure and they developed from there. But I would venture out into the world or go on a trip to the beach. What we have now is very different. It's the idea that we are hemmed in - but we are doing it to protect our fellow humans, so in some ways if you are observing the lockdown then you are a hero. Staying in and watching TV has never felt so elevated."
What's daily life for you like in isolation at the moment?

"Our son is nearly seven years old, so the structure of the day is based around him from early morning until early evening. But I've viewed it as a gift. We are fortunate that we are safe and we keep in touch with family but we plan a bit of exercise and learning - it's cool as we were both learning about volcanoes today, he knew more than I did. And when it comes to dinosaurs, he's an expert - but we read, make some lunch and try to occupy ourselves. Cops and robbers one minute and making a campfire the next. The listening parties tend to take over when it's his bedtime so there's not much of the day left outside of all of that."
You've been hosting a wonderful amount of Twitter listening parties during the lockdown, how did that idea come about?

"The idea of inviting guests is fairly new but I did the first Charlatans listening party way back in 2011. I was watching Four Lions on Film 4 and as I was settling in to watch, I checked twitter. I follow Riz Ahmed and he tweeted, if you're watching the film, you should watch when he gets out of the car 'in a second' - as he was laughing when he shouldn't have been, they did the take 15 times and had to use the one where he was laughing the least. It was quite an epiphany. He was telling us something in real time that we were all seeing at the same time. I wondered if that would work with listening to an album and the same time and tweeting about each track as it played. And so, our first twitter listening party was arranged for a few days later. We have done all The Charlatans albums and all my solo albums every couple of years and I got better at them and twitter became more of a thing. When the lockdown happened I asked if people would be into me doing some - then I sent out a couple if texts and everything took off ."

The schedule is looking packed over the coming weeks - how have you managed to get artists on board to answer questions about their albums?
"Albums are what musicians make. Singles are great but listening to an album, in order, from start to finish, is something recording artists love people to do. Albums can take years, with every sound poured over in recording, mixing and mastering - and people don't tend to have time to take in the full record each time. At least they didn't until a couple of weeks ago. There are no cameras, no other audio, no acoustic guitars, it's the album playing in the room, wherever in the world, someone happens to be - whether on vinyl or streamed or CD. Many of the people who made the record haven't heard it since they finished recording - that was true of Alex Kapranos of Franz Ferdinand, Dave Rowntree hadn't heard some of the songs on Parklife for a few years. The lockdown keeps us apart, but this can bring us together - without having to travel or be in the same room as each other. Albums are generally under an hour, that's a great amount of time to free up in a day and share stories about recording or writing. Everybody has said yes."

People are really enjoying the listening parties and connecting with other fans/artists - what do you take away from hosting these listening parties?

"I ask where people are just before we start. I am at pains to say that I mean country, town or city rather than which room in the house and within five minutes there are 300 messages naming places from Mexico to Japan, every country in Europe. We even had someone in Antarctica - at the British Antarctic Survey. All seven continents covered, not sure that's ever happened before. The other question I tweet a couple of songs in is "Is this the first time you have heard this band/ album" and lots of people haven't - due to lack of time, other commitments or whatever. I've always been aware of Slowdive and seen their name on a thousand T shirts but until the listening party I'd never heard an album - I did and it was amazing. I've listened a couple of times since. And if it's an album that means a lot to you, say like The Soft Bulletin but The Flaming Lips, you have Wayne Coyne and Steven Drozd telling you about the songs. When The Chemical Brothers did the listening party for Exit Planet Dust, Tom and Ed were tweeting, as was Steve Dub their engineer and two guest vocalists who sang on the album, Beth Orton and a young lad by the name of Tim Burgess. We were all tweeting memories, photos and stories. It was like a documentary on VH1 but without the film crew in your kitchen, drinking tea and eating all your biscuits."
Get the Best Fit take on the week in music direct to your inbox every Friday