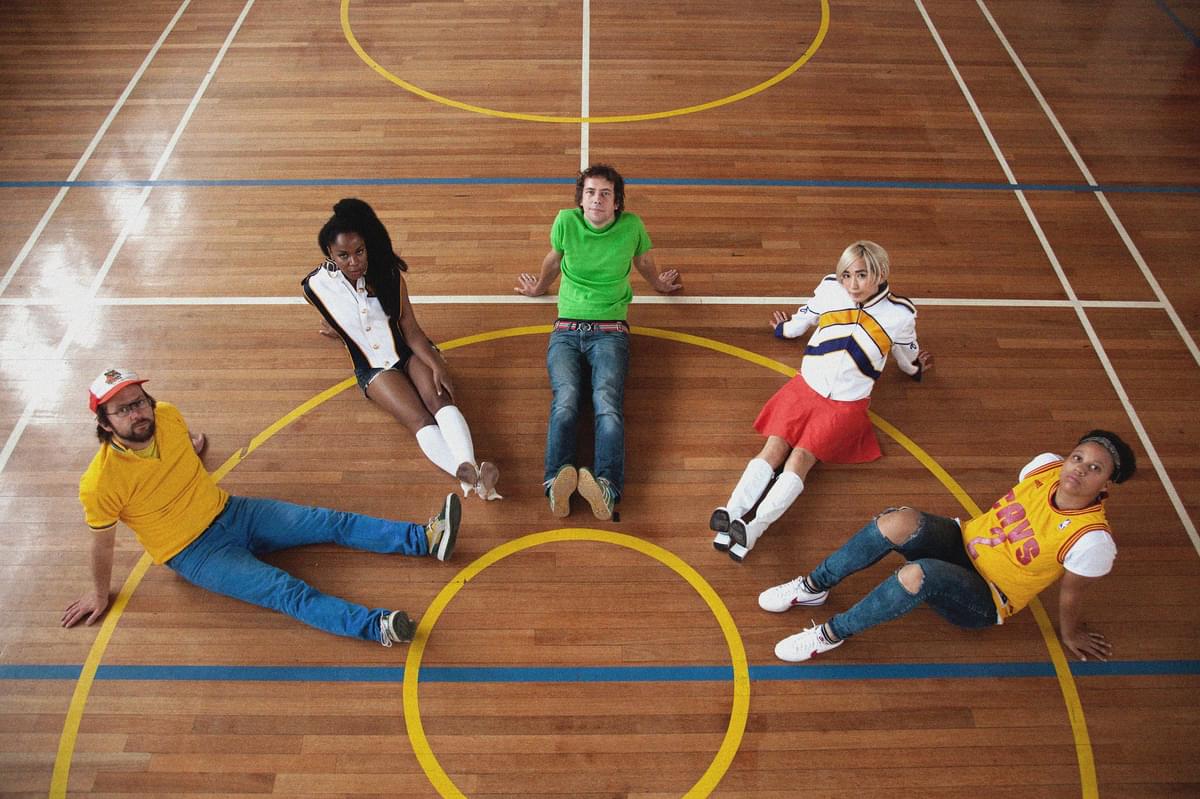 The Go! Team share Morse code-infected soul stomper "Mayday"
The Go! Team have dropped another high-energy belter from upcoming record Semicircle - this one's called "Mayday".
"I've always wanted to do a song with Morse code in it and when I hit upon the idea of applying a mayday distress signal to love problems I was surprised it had never been done before," says bandleader Ian Parton. "Once you got that idea you can really lay on the metaphors: 'hit by a category 5', 'sinking fast in the sea I cried', 'come in - do you read me'. I've always loved those soul songs which equate boy trouble to emergencies - pure Shangri-Las style melodrama, backcombed to oblivion."
"Mayday" is the second preview of Semicircle following title-track-of-sorts "Semicircle Song".
The collective's new LP follows 2015 smash The Scene Between, and was laid down by a band comprising Parton, Simone Odaranile (drums), Angela 'Maki' Won-Yin Mak (vocals), Sam Dook (guitars), and rapper Ninja. Amber Arcades, and Lispector (plus more) contribute.
The Go! Team will play a string of UK shows in February - their first live dates in three years - including a headline stop at the Electric Ballroom in London. Find out more.
Tracklist:
Mayday
Chain Link Fence
Semicircle Song
Hey!
The Answer's No - Now What's the Question?
Chico's Radical Decade
All the Way Live
If There's One Thing You Should Know
Tangerine / Satsuma / Clementine
She's Got Guns
Plans are Like a Dream U Organise
Getting Back Up
Semicircle is out 19 January 2018 on Memphis Industries.
Get the Best Fit take on the week in music direct to your inbox every Friday