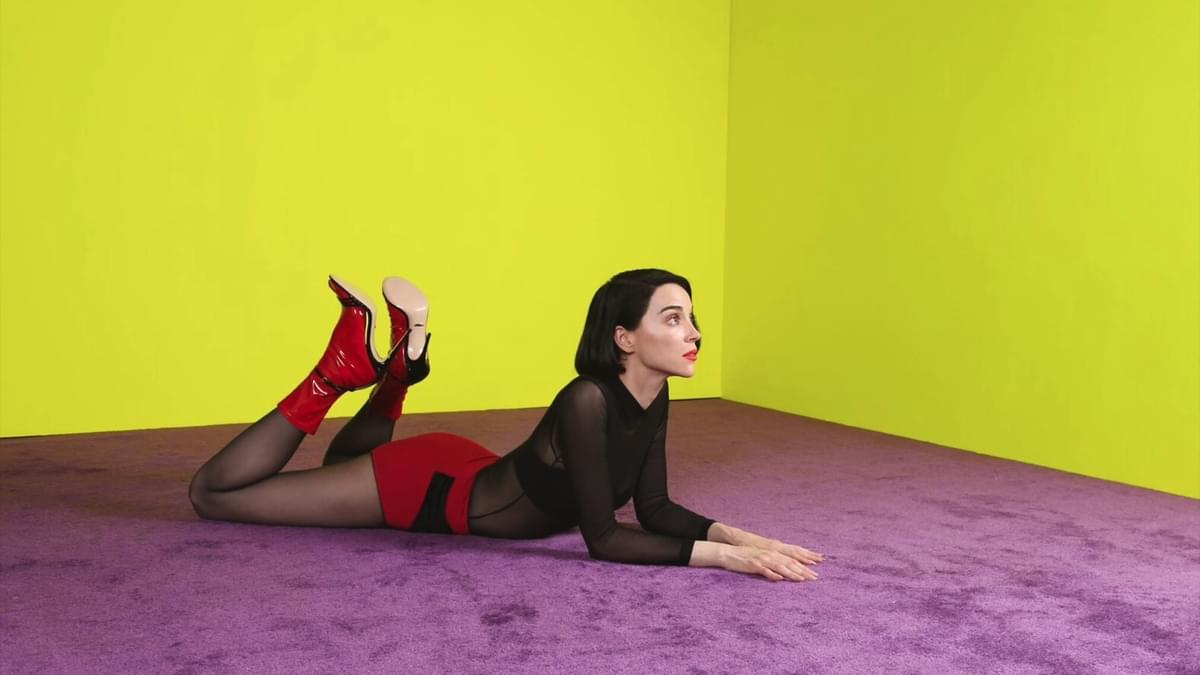 St. Vincent unleashes dangerously catchy new single "Pills"
"Pills" is the third preview of the follow up to St. Vincent's eponymous 2014 record. It links up with swooning cinematic ballad "New York" and wonky pop gem "Los Ageless", and features Jenny Lewis and Cara Delevingne on backing vocals as well as Kamasi Washington on sax and production from TDE's Sounwave (Kendrick Lamar).
"The genesis of 'Pills' was that I was having trouble sleeping," St. Vincent's Annie Clark tells us in our Longread feature Power and Seduction. "I took like, an over the counter sleeping pill and I just started singing the song's jingle. 'Pills to eat / pills to sleep / pills, pills, pills / every day of the week.' And I was like, 'oh, that's a good one'. I'll take that! So many songs that we love are like versions of nursery rhymes, you know? So I knew that it was something. And then the second half of that song, I had this piece of music that I'd written for David Byrne's 'Colour Guard' project. So I kind of had 'Pills' part 1 and 'Pills' part 2. I didn't necessarily think they would go together but I kept refining both of them."
"The first time I played it for Jack [Antonoff, producer]," Clark continues, "it had both parts but it wasn't really fleshed out as an idea. He was like, 'that's really cool, that sounds really ambitious' and I was like, 'hmm. Ambitious is not what you want to sound like. Ambitious sounds like you're really trying for something but you didn't get there.' So, okay. This needs to be something people can really dance to until they listen to the words and then they're crying."
Clark announced a massive tour earlier this summer - find out full details and ticket info at ilovestvincent.com.
Tracklist:
Hang On Me
Pills
Masseduction
Sugarboy
Los Ageless
Happy Birthday, Johnny
Savior
New York
Fear The Future
Young Lover
Dancing With A Ghost
Slow Disco
Smoking Section
Get the Best Fit take on the week in music direct to your inbox every Friday