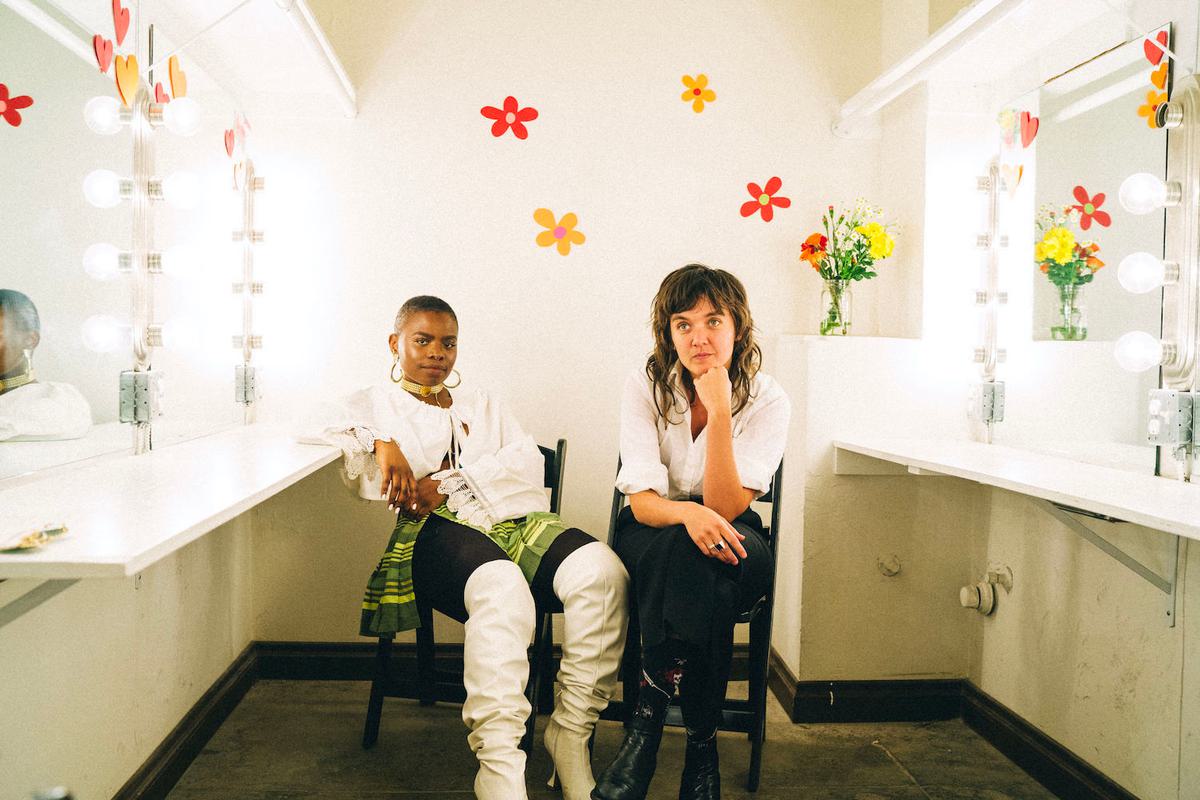 Sharon Van Etten previews epic Ten album with Courtney Barnett and Vagabon's cover of "Don't Do It"
Barnett and Vagabon's cover of "Don't Do It" is the fifth cover to be shared from Van Etten's epic Ten anniversary release, following Shamir's version of "DsharpG", "Save Yourself" by Lucinda Williams, Big Red Machine's cover of "A Crime" and IDLES' version of "Peace Signs".
Speaking about the cover, Barnett explains, "I was so honoured that Sharon invited me to be part of this project. She is one of my favourite songwriters and such an inspiring artist, performer & encouraging friend to me. This song "Don't Do It" is powerful and personal, I really didn't know how to make it my own, infact I tried to pick a different song and convinced myself I wasn't up to the task, but Sharon was quietly supportive the whole time. in the process of talking vulnerably about the lyrics with her, I had to delve deeper into what the song meant for me. It's fascinating to hear an artist ruminate on a song that is ten years old and see how it/they have evolved. I think it's a beautiful thing to celebrate the journey of a song."
Barnett continues, "I went into the studio a few days after Melbourne lockdown lifted. Stella Mozgawa played drums and I played guitar and we built the song from there. A week later I was talking to my friend Laetitia (Vagabon) we were saying how we should collaborate more. I nervously asked if she'd be interested in singing with me on this song and I'm so glad she said yes, her voice sounds incredible and really made the song feel complete. After nearly a year of solitude, I was so grateful for this opportunity to create something different with people that I greatly admire. And it seemed perfectly strange that the last time I was on a stage pre-Covid was with these three people."
Vagabon adds, "Courtney and I found that we have a beautiful collaborating chemistry when we made our cover of "Reason to Believe", which came out earlier this year. So when CB asked me to join her in singing "Don't Do It" by the inimitable Sharon Van Etten, I was thrilled! "Don't do it" is one of my favorite tracks off EPIC and it was such a pleasure to do a version of it with Courtney."
Van Etten wrote on Twitter, "The last show I played before the COVID lockdown was for a benefit in Los Angeles that Courtney Barnett put together for Newport Folk Festival. There, we got to perform a song together and she introduced me to the incredibly talented artist, Vagabon. Little did I know that a year later, I would be putting together this compilation of songs from my album epic in which we are celebrating the 10 year anniversary now. Happily surprised that she made the emotional space to cover my song 'Don't Do It' w/ Vagabon."
Other artists that have covered songs for epic Ten include Fiona Apple and St. Panther.
Van Etten says of epic, "epic represents a crossroads for me as an artist -- going from intern to artist at Ba Da Bing, from solo folk singer to playing with a band for the first time and beginning to play shows on tour where people showed up. I am in awe of the artists who wanted to participate in celebrating my anniversary and reissue, from young inspiring musicians, to artists who took me under their wing, who I met on tour, and to artists I've looked up to since I was a teenager. Each one of these artists continue to influence my writing and provide a sense of camaraderie during this new era of sharing music."