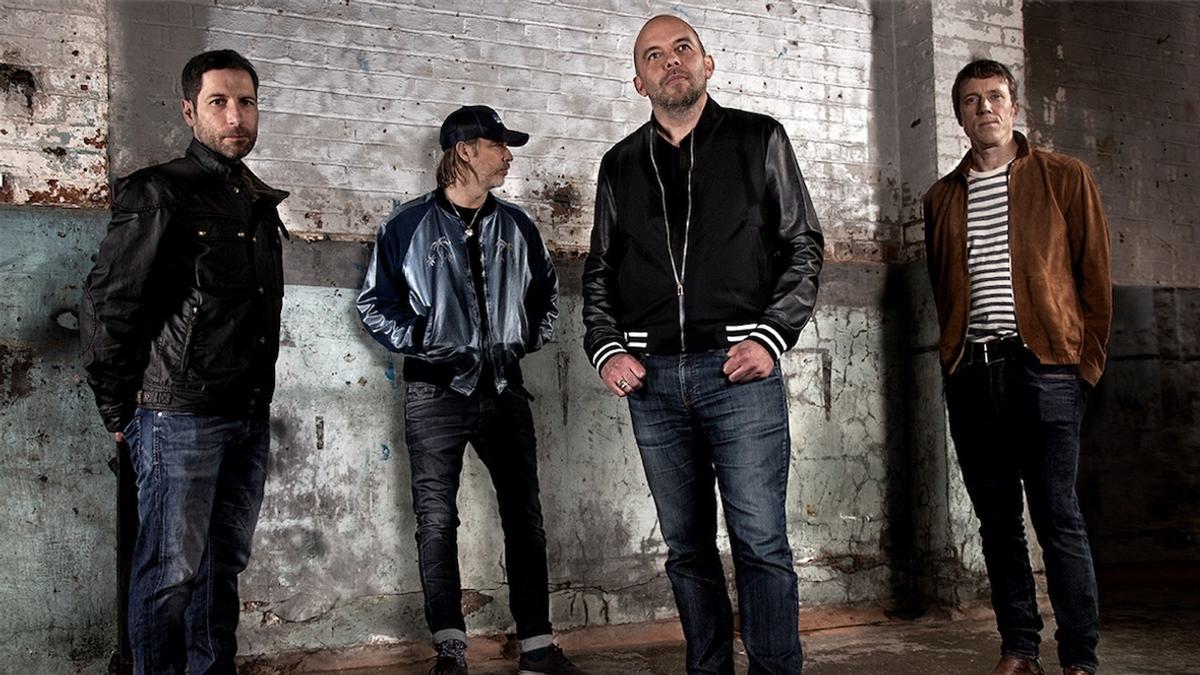 Ride release "Home Is A Feeling", their second new single of the week
Ride have revealed "Home Is A Feeling", another new single from their upcoming first record in more than 20 years.
"'Home Is A Feeling' to me is like a slow, wide-screen, sonically, layered, slowed motion warm wash," says Mark Gardener. "Like returning home as dawn rises totally exhausted and spangled after a long ...long ...big, great night out."
"Out of all the new songs 'Home Is A Feeling' comes closest to the early Ride sound," adds Andy Bell. "We felt comfortable going vintage on this tune because the album we are making has a pretty broad sonic scope. It's a short and sweet, melodic tune, with stacked harmonies, reverbed-out guitars, slowed down drums, and a huge distorted bass sound. Erol [Alkan, producer] put his sage-scented electronic wizard's hat on to sample up some of our harmonies and make them into a synthesiser preset, which we ended up using on this and some of the other tunes too. We wanted this song to sound jet lagged, so everything on it was recorded with varispeed, either faster or slower than real time. It's like 1966 Beatles meets 1988 MBV… in other words, Ride."
"Home Is A Feeling" links up with "Charm Assault" to preview the group's next album. The album - which is apparently gonna be "equal parts Motörhead And William Basinski" - is produced by Erol Alkan and follows Ride's most recent studio record, Tarantula, released in 1996.
Ride were recently announced to perform at the BBC 6 Music Festival in Glasgow, and have dates in Belfast, Dublin, and Spain confirmed.
Ride's new album is due out this summer via Wichita.