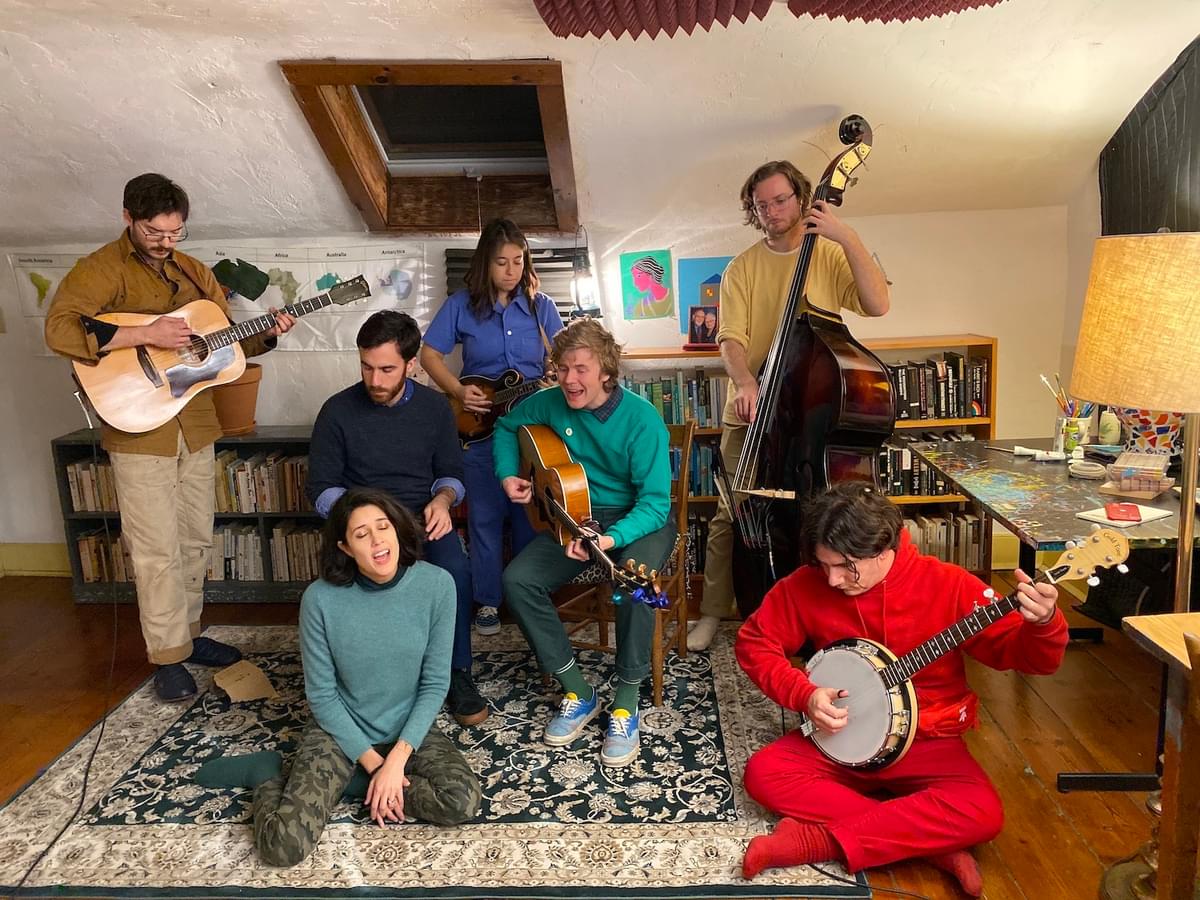 Pinegrove announce new film and soundtrack with lead song "Morningtime (Amperland, NY)"
Pinegrove are back with details of a new feature film and accompanying soundtrack titled Amperland, NY, and have shared the lead single "Morningtime (Amperland, NY)".
"Morningtime (Amperland, NY)" is a live version of the Meridian album track, and arrives as the group's first release since their Marigold album landed in January. The track is also a first taster of the Amperland, NY soundtrack that will accompany the feature-length film of the same name.
The film is based on a short story by Pinegrove's own Evan Stephens Hall and will be directed by Kenna Hynes. The film was shot in Pinegrove's home in upstate New York, known as Amperland, before the owner sold to property earlier this year.
Pinegrove's Amperland, NY film is described by Stephens Hall as "fun, hopefully poignant, definitely weird", and will be accompanied by 22 songs on the soundtrack spanning the band's catalogue. The project allowed the band to honour their former home and recording studio, where they recorded Marigold and Skylight.
The Amperland, NY film will be premiered online for $5 a ticket on 13 January 2021 from 6pm EST/11pm GMT, and will raise funds for environmental action group The Sunrise Movement. There'll also be a Q+A with Pinegrove after the screening, moderated by Busy Philipps.
"Morningtime (Amperland, NY)" is out now. Pinegrove's
Amperland, NY
soundtrack will be released digitally via Rough Trade Records on 15 January 2021, and is
available to pre-order now
. Physical copies will follow on 26 February 2021.
Get the Best Fit take on the week in music direct to your inbox every Friday