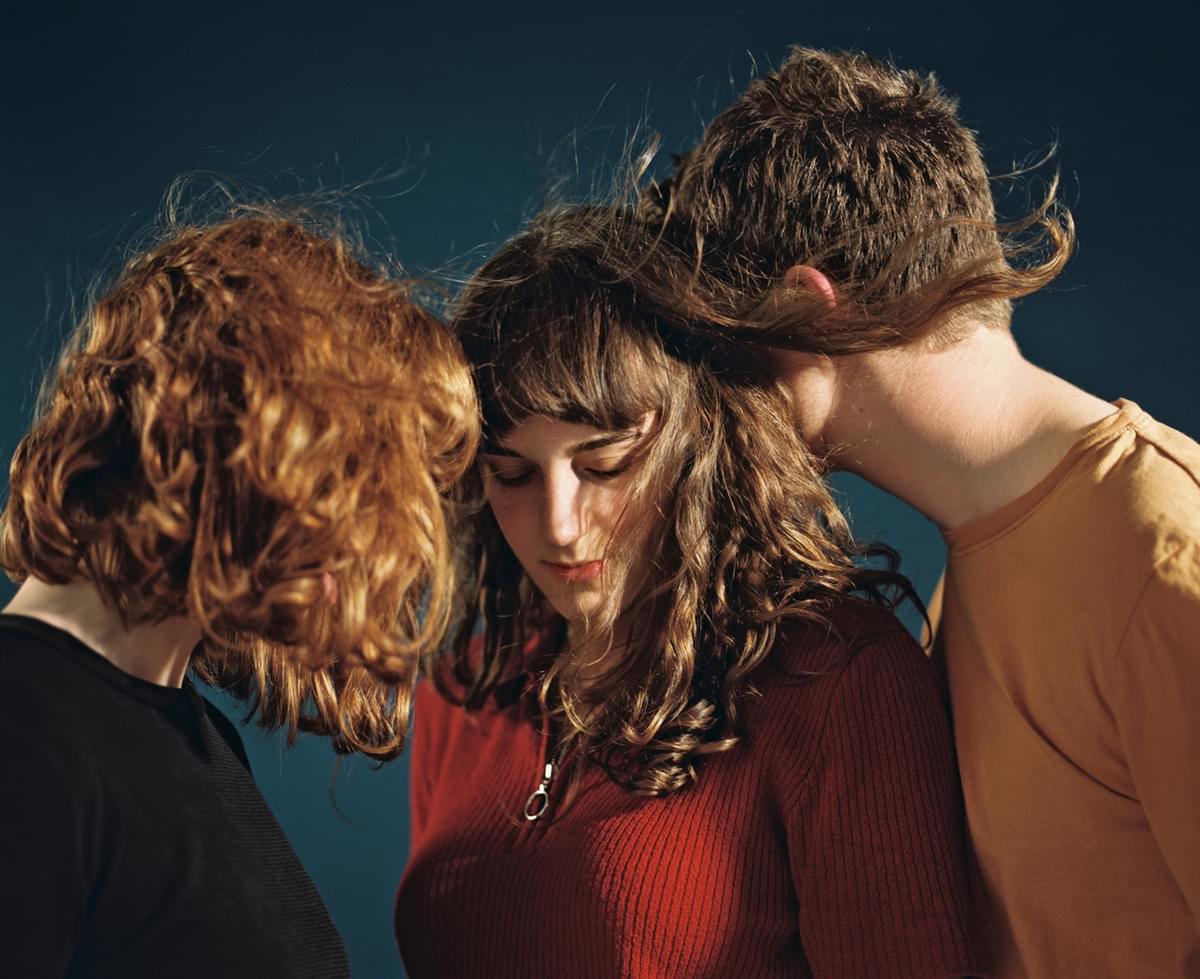 Loud Heavy Rock Bits and Soft Gentle Quiet Bits: Get to know Our Girl
Ahead of their show closing our new music festival - the Five Day Forecast - rising rock three-piece Our Girl tell us about what makes them tick.
Our Girl (no relation to the Michelle Keegan show) are the latest Cannibal Hymns (Dream Wife, Tigercub) outfit aiming at the stratosphere, with The Big Moon's Soph Nathan fronting the project and adding fuzzed-out glitz to the wild, wiry indie-rock melee. Already touted as one of the most exciting guitar groups going, Our Girl have made good on considerable promises and smashed tours with Pale Waves and The Magic Gang - there's no doubting their upward trajectory. Debut LP Stranger Today is yet more concrete evidence of Our Girl's brilliance, and sets them up for a fascinating future.
Get "In My Head" in your head below, and find out more about Our Girl after.
Could you introduce yourselves for us please?
Hey we're Our Girl! We are Soph, Josh, and Lauren
What do you try to do with your music and how do you achieve this?
We don't normally plan how we want songs to sound, they usually just come out the way they do naturally and then we try to make the most out of them. Most of our songs are quite dynamic so making a distinction between loud and soft, and reflecting the sentiment of the vocals through the music is important to us. It's fun to almost exaggerate those dynamics live, makes the show more exciting for us, and hopefully for people watching too!
Can you tell us what musical and non-musical influences have shaped your sound?
We all like quite different music, and I guess our sound is a result of those differences combined. I'm really influenced by seeing bands live, it's an important aspect of music for me. I remember seeing Cousins in Brighton before we started Our Girl, and they were so energetic and excited and into it - made me want to do it myself. So did watching Warpaint, the way they play together on stage I find really captivating. The main non-musical influence for me, specifically for lyrics, is my life really - the relationships I have with people, and how they affect me. I guess how we translate those emotions into music is part of what shapes our sound!
What should people expect from your Five Day Forecast show?
Loud heavy rock bits and soft gentle quiet bits... but mainly loud heavy rock bits.
What are you working on now/next?
We're starting to write and demo some new songs! We haven't had much time in a practice room together for a good while, so it'll be nice to go back to basics and play round with ideas for hours until they become something we're happy with.
How is 2018 shaping up? What are you looking forward to next year?
We're looking forward to this show at The Lexington! Really like that venue. We're also doing a short tour in March, the London show is at the southbank centre, and the others are mainly in churches around the UK which I think will feel a bit different to what we usually do, and hopefully be a special tour for us.
Gently Tender play our new music festival on 18 January with
Squid
, Black Country New Road, and
Gently Tender
at The Lexington, London. It's sold out.
Get the Best Fit take on the week in music direct to your inbox every Friday