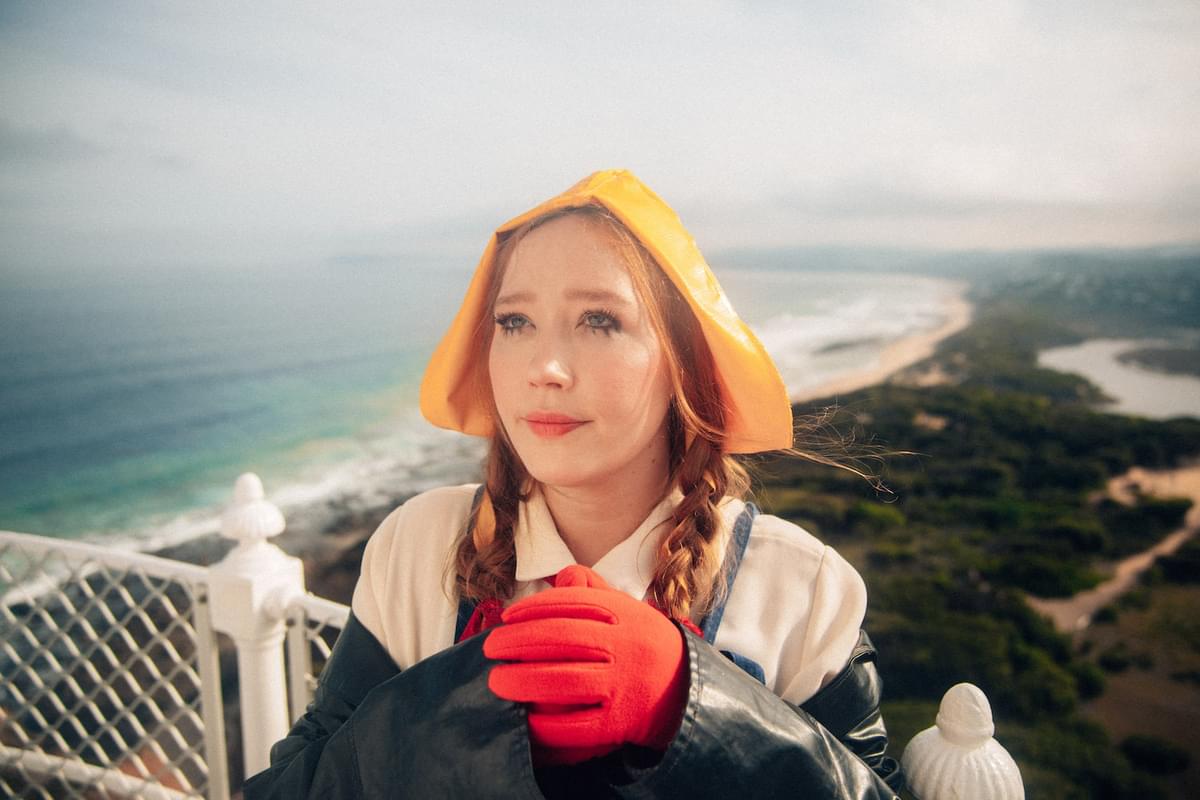 Julia Jacklin announces new album with first single "Lydia Wears A Cross"
Julia Jacklin has returned with news of her third album PRE PLEASURE, and has unveiled the lead single "Lydia Wears A Cross".
"Lydia Wears A Cross" is Jacklin's first new material of the year, although she did cover The Weather Station's "To Talk About" song last month with Jacob Diamond, and also released a cover of Bill Fay's "Just To Be A Part" in February, and is accompanied by a self-directed video.
Jacklin says of the new release, "The song is about a lot of things but mainly being a seven-year-old Jesus Christ superstar fanatic attending catholic school trying to figure out which way is up. The music video was filmed by my constant collaborator and friend Nick Mckk at Splitpoint lighthouse. I played a show close by recently and asked on stage if anyone could let me film inside. Someone in the crowd knew a guy and that was it. The rest was filmed in the streets of Northcote, Melbourne."
As well as sharing "Lydia Wears A Cross" today (10 May), Jacklin has announced her third album PRE PLEASURE, which will follow 2019's Crushing.
The new album was recorded in Montreal with co-producer Marcus Paquin (The Weather Station, The National) and her band which is made up of bassist Ben Whiteley, guitarist Will Kidman, drummer Laurie Torres and saxophonist Adam Kinner. The album also features string arrangements by Owen Pallett (Arcade Fire), which was recorded by a full orchestra in Prague.
"Making a record to me has always just been about the experience, a new experience in a new place with a new person at the desk, taking the plunge and just seeing what happens," Jacklin explains. "For the first time I stepped away from the guitar, and wrote a lot of the album on the Roland keyboard in my apartment in Montreal with its inbuilt band tracks. I blu-tacked reams of butcher paper to the walls, covered in lyrics and ideas, praying to the music gods that my brain would arrange everything in time."
Jacklin adds, "Once music becomes your job, you can lose the purity of music fandom. I spent the last two years trying to reconnect with that. I didn't play much, I just listened. Especially to a lot of big pop music like Celine Dion, Robyn and Luther Vandross – music that wasn't so heavy, big feelings, big production. You lose sight of what putting on a big, beautiful song can do."
Tracklist:
Lydia Wears A Cross
Love, Try Not To Let Go
Ignore Tenderness
I Was Neon
Too In Love To Die
Less Of A Stranger
Moviegoer
Magic
Be Careful With Yourself
End Of A Friendship
"Lydia Wears A Cross" is out now. Julia Jacklin's
PRE PLEASURE
album will arrive via Transgressive Records on 26 August, and is
available to pre-order now
. She'll play London's Roundhouse on 11 November. Fans who pre-order the album will get access to pre-sale tickets that go live on 17 May at 10am BST.
Get the Best Fit take on the week in music direct to your inbox every Friday