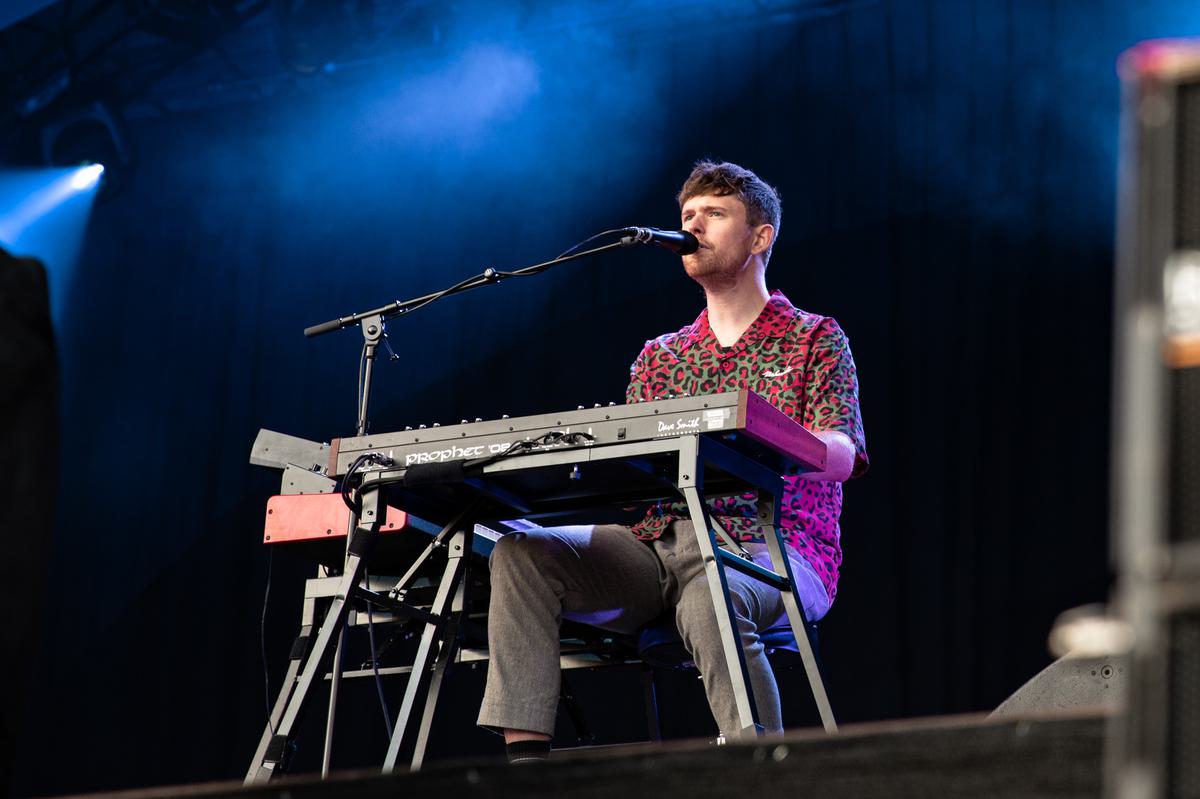 James Blake says he's trying to write new music from the "un-self-conscious part of myself"
James Blake has revealed that he's trying to tap into the "un-self-conscious part of myself" for his new music.
We haven't had new James Blake music since his January album Assume Form, although in April he did release "Mulholland", a bonus track on the Assume Form vinyl.
Back in October, Blake said his next single would be titled "You're Too Precious", but that's still yet to be released.
In a new interview with Variety, Blake shares a bit more information about his new material. When asked what the new songs are like, Blake replies, "There's a bit of semi-experimental stuff, and there's some traditional songwriter stuff as well. I'm trying to dive into the most free, un-self-conscious part of myself. I think it's easier once you've gone through the tough 20s. I'm 31 now and I feel like I've been through the worst of the turbulence, and a lot of the things that would plague my mind when writing and performing are easing up and I'm feeling comfortable in my own skin."
The interviewer goes on to ask if the new songs mean a new album is on the way. Blake responds, "I don't know. At the moment [many artists are releasing] music as they want to, and I'm gonna exploit it. When I start trying to stick to deadlines it just ruins the creative flow - I don't want to be structuring songs a week before I have to hand them in, it's just too stressful. Artists like Drake and a lot of hip-hop artists just dropping songs whenever they make them is very freeing."
Blake then goes on to reveal that he's been working with one of his favourite artists, "Flatbush Zombies! I reached out to Erick [Arc Elliott], who's always been one of my favorite producers, and funny enough, you know those Spotify [Wrapped] things that have just come in? My top of the decade was the Flatbush Zombies."
He also reveals that his Spotify Wrapped included himself, "One was me, embarrassingly, checking mixes and things. But there was Rosalia, Travis Scott, Tyler, the Creator, Vampire Weekend, and recently Billie Eilish."