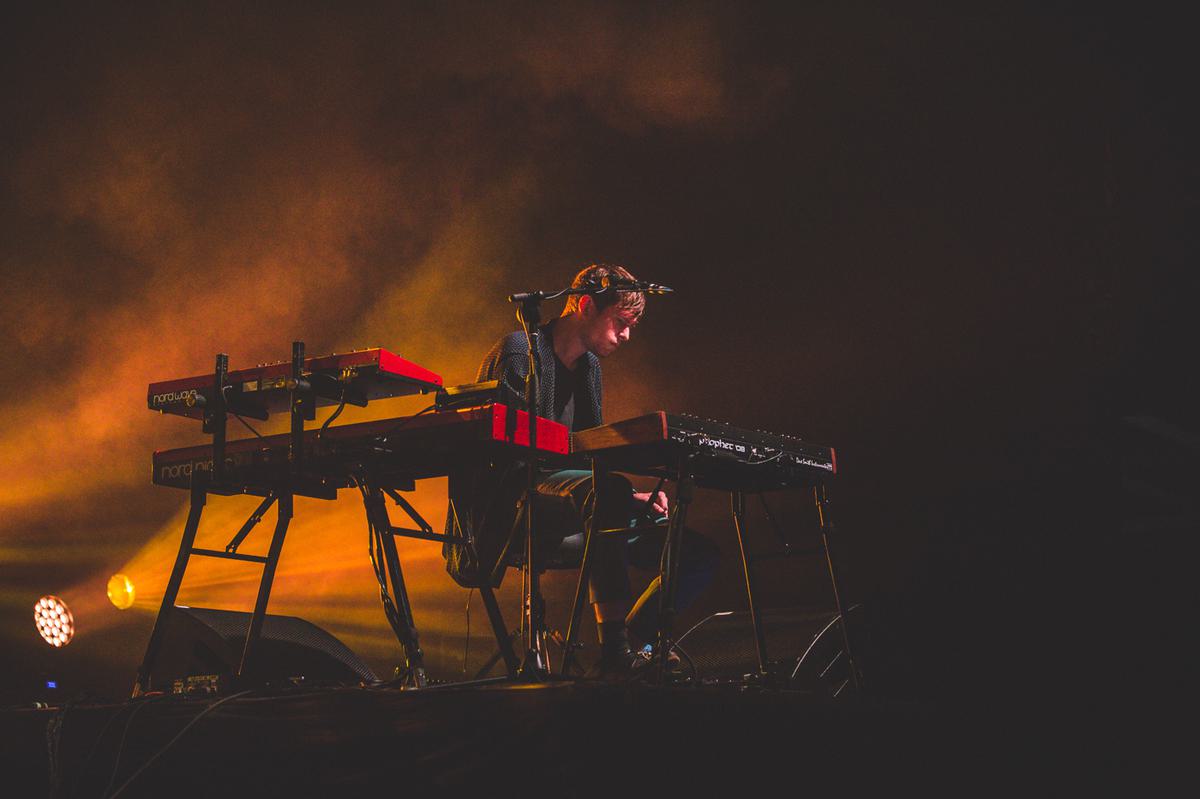 James Blake discusses mental health battles in new essay
James Blake has contributed an essay to It's Not OK to Feel Blue (and other lies), in which he discusses his experience with depression and anxiety.
Scarlett Curtis' new book It's Not OK to Feel Blue (and other lies) includes a personal essay by James Blake.
The piece was published by Penguin this week, and opens with James Blake discussing his reluctance to speak about his mental health battles, "It's especially easy to poke fun at the idea that a white man could be depressed. I have done it myself, as a straight white man who was depressed. In fact, I still carry the shame of having been a straight white man who's depressed and has experienced suicidal thoughts. And still, when discussing it with most people, I will play down or skirt around how desperately sad I have been; instead I emphasize how much happier I am now. I emphasize the work I had to do to get to a better place, and how it was hard work and fruitful work, and how I empowered myself by doing it."
Blake goes on to discuss his childhood, and reveals he "spent thousands of hours walking on my own with headphones on", and "rarely" went out to socialise.
He also reveals how he viewed girls during his childhood, "I put girls on pedestals and worshipped them, but only ever remained their friend. I fell in love many times and it was never reciprocated. I had no automatic right to them of course, but they kept me around for years and allowed me to be bullied and humiliated by their friends, accidentally betraying me out of awkwardness. I resented their understandable, youthful inability to know what to do with a sensitive boy who made them laugh and feel good about themselves, but whose body they did not want."
The musician goes on to write that he "wondered for years whether I had some behaviour disorder", and adds that he felt he "had the sensitivity of a female but in a male's body."
Blake also opens up about his sexual history, and reveals he "remained a virgin until the age of twenty-two, because I was awkward and unable to be natural around women." He goes on to write that he was "afraid of the vulnerability of sex after so many embarrassing attempts at it." He also reveals that the title-track from most recent album Assume Form is about feeling safe during intimacy.
His essay moves on to discuss his mental health when his music career took off. Blake writes, "I became so self-obsessed and isolated that I wasn't the success I seemed to be on paper. And so the chasm grew between my alias – the guy with the 'Pitchfork best new music 8.0+', with the uncompromising and flourishing career, who seemed in control of everything – and the man-child who for many years was hurting, spiralling, never leaving the house, wasting away in an ego prison, refusing to collaborate, allowing himself to be bled financially and taken advantage of by his friends and their extended family, playing video games and smoking weed fourteen hours a day and not taking any care of himself what-so-ever until he was in a black depression, experiencing daily panic attacks, hallucinations and an existential crisis."
The multi-talented musician also reveals that he had suicidal thoughts, "I was asking questions like "What is the point of me?" and saying I didn't want to live. I became afraid of the growing fog of war outside my house because of what I knew people expected of me if I entered it: a normal interaction and, even more impossible, a new album."
James Blake also highlights his struggle to discuss his mental health battles, "I have gone into a bit of detail here not to make anyone feel sorry for me, but to show how a privileged, relatively rich-and-famous-enough-for-zero-pity white man could become depressed, against all societal expectations and allowances. If I can be writing this, clearly it isn't only oppression that causes depression; for me it was largely repression. I'm still not sure I fully believe I am entitled to be depressed or sad at all, because I'm white and cisgender and male, and life for people like me is undoubtedly the easiest of any group. But my privilege didn't make me want to stick around, and it makes me feel even more embarrassed for having let myself go."