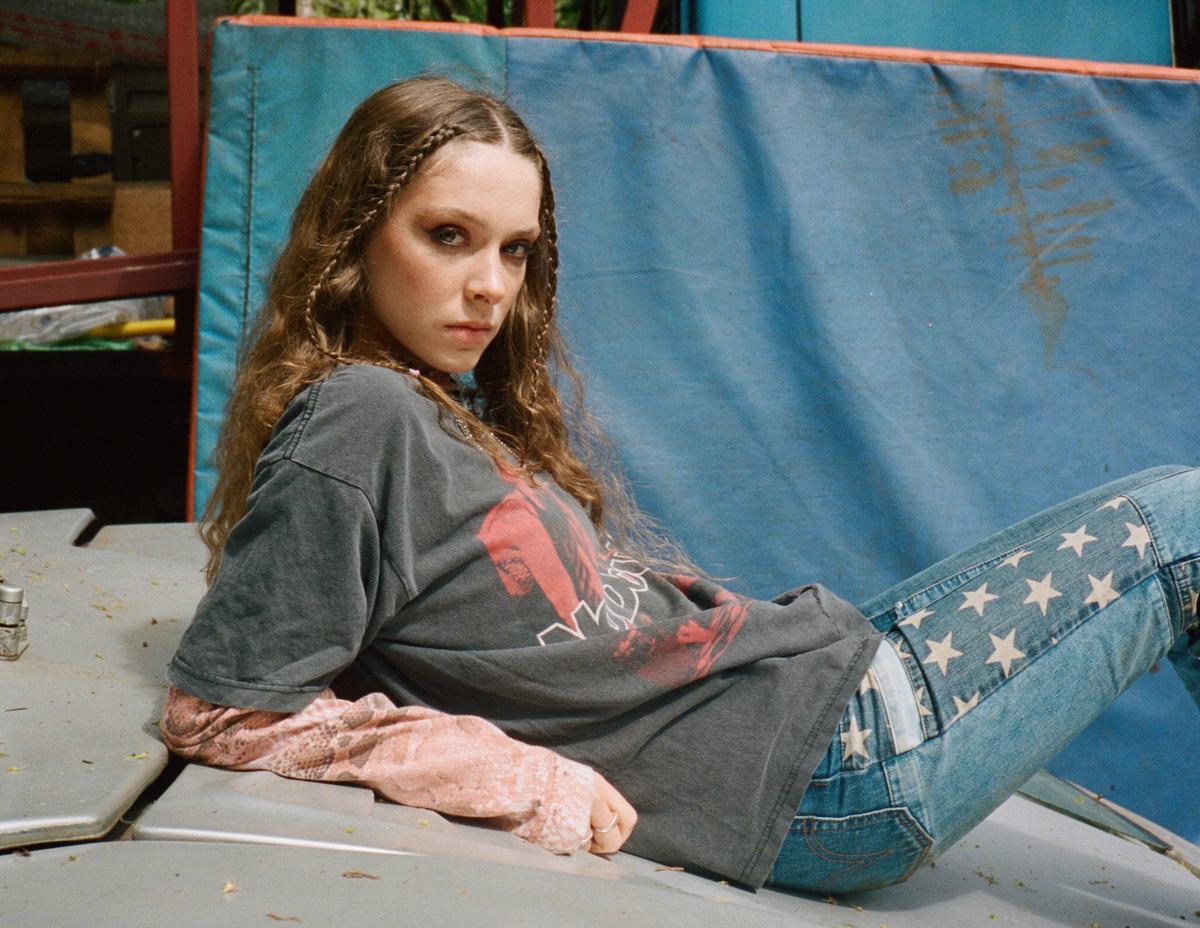 Holly Humberstone unveils new single "Scarlett"
Holly Humberstone has released new single "Scarlett" from her upcoming second EP The Walls Are Way Too Thin.
Following last month's announcement of The Walls Are Way Too Thin with "Please Don't Leave Just Yet", Holly Humberstone has delivered "Scarlett", a new bop about her best friend, which is teamed with a Raja Virdi-directed video.
Humberstone says of the song, "This track is my absolute favourite. It's a fuck you to the guy that was going out with my closest friend Scarlett and it was written as they were breaking up. The relationship was totally one sided and lasted for years. Scarlett was all in and had pretty much planned their future and it was pretty clear to me that he was stringing her along, until he broke up with her in a really insensitive and heartless way. I was her closest confidant and so I knew everything she was feeling, and I'd see how passive he was with her at parties first hand. She vented to me for probably about a year and so I went through all the stages of a break up with her and watched as she slowly realised her worth and that he wasn't worth her tears anymore. I wanted to write this one from her point of view. It's a pretty positive song as it's about her finally letting go, realising his many faults and taking back her life."
"Sonically and lyrically, "Scarlett" breaks away from the rest of the EP and in so many ways it feels like such a release," she adds. "It was really important to me that the music video felt really empowering and a reminder that you can shake off anything rubbish going on in your life and be in control of your own destiny. Obviously the song is about Scarlett so she had to be in the video - especially after being named an 'emotional grim reaper' lol. The two of us break into an airport hanger, steal and spray paint an arctic truck, then I perform on the back of it as Scar drives it down the runway. It was honestly the most fun."
The Walls Are Way Too Thin will follow Humberstone's 2020 debut EP Falling Asleep At The Wheel, and will feature previous singles "The Walls Are Way Too Thin" and "Haunted House".