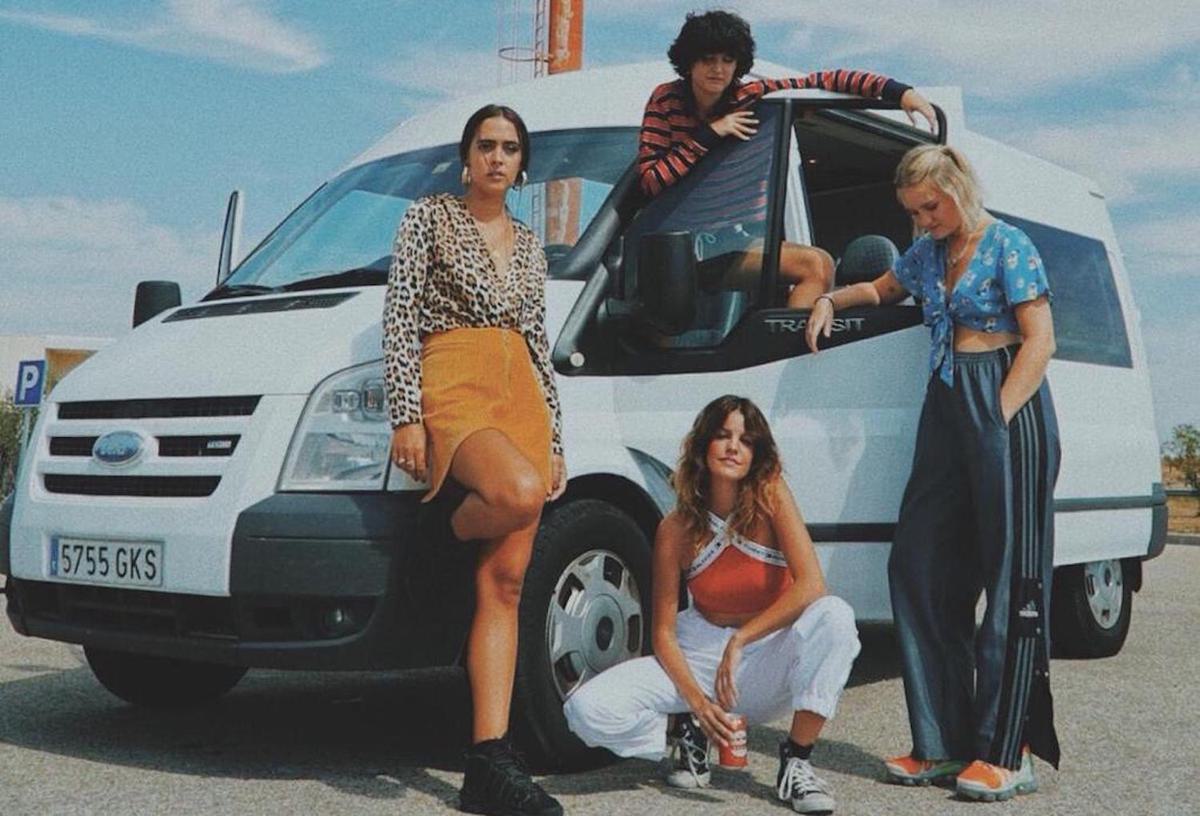 Hinds surprise drop new track "British Mind"
Spanish quartet Hinds are back with a bubbly new single "British Mind".
"British Mind" is the first single from Hinds since the arrival of their April album, I Don't Run.
Ana Perrote, guitarist and co-vocalist, explained to us, "Since we started touring the UK we realised more and more the "obsession" British people have with the sun. As we are Spanish we live everyday under the sun, but you guys don't, and we noticed a lot of metaphors in songs about it, always relating sun with happiness. We always wanted to write about it and the end of the summer seemed the perfect moment."
"In this song we talk a lot about us, Hinds, as a touring band (also why we shot the video in a van). We talk about feeling home everywhere in the world but nowhere at the same time. We talk about not being the girl that appears as a passive personage, but as an active one in the songs. We are not the "she" or "you", we are the "I". We talk about writing songs about your personal feelings, and getting claps after singing about a breakup."
Perrote adds, "We recorded this song in Madrid, most of it, with Diego Garcia co-producing, and finished it and mixed it in London with Ben. It was the first time we worked with him (and met him), and it was mindblowing. Carlotta said he felt much more like a musician after leaving the session haha. In fact, the relationship was so good that just two weeks after he jumped on a bus to come and watch us at Reading Festival - he is awesome."
The new track arrives just in time for Hinds' forthcoming UK tour that kicks off in Southsea on 12 November.
Hinds recently announced a one day Party Planet festival at London's EartH on 1 December with Sports Team and SHOPPING performing. Their curated event will even feature a limbo competition, karaoke, food (potentially Spanish), DJs and "drunk famous people". Find out more.