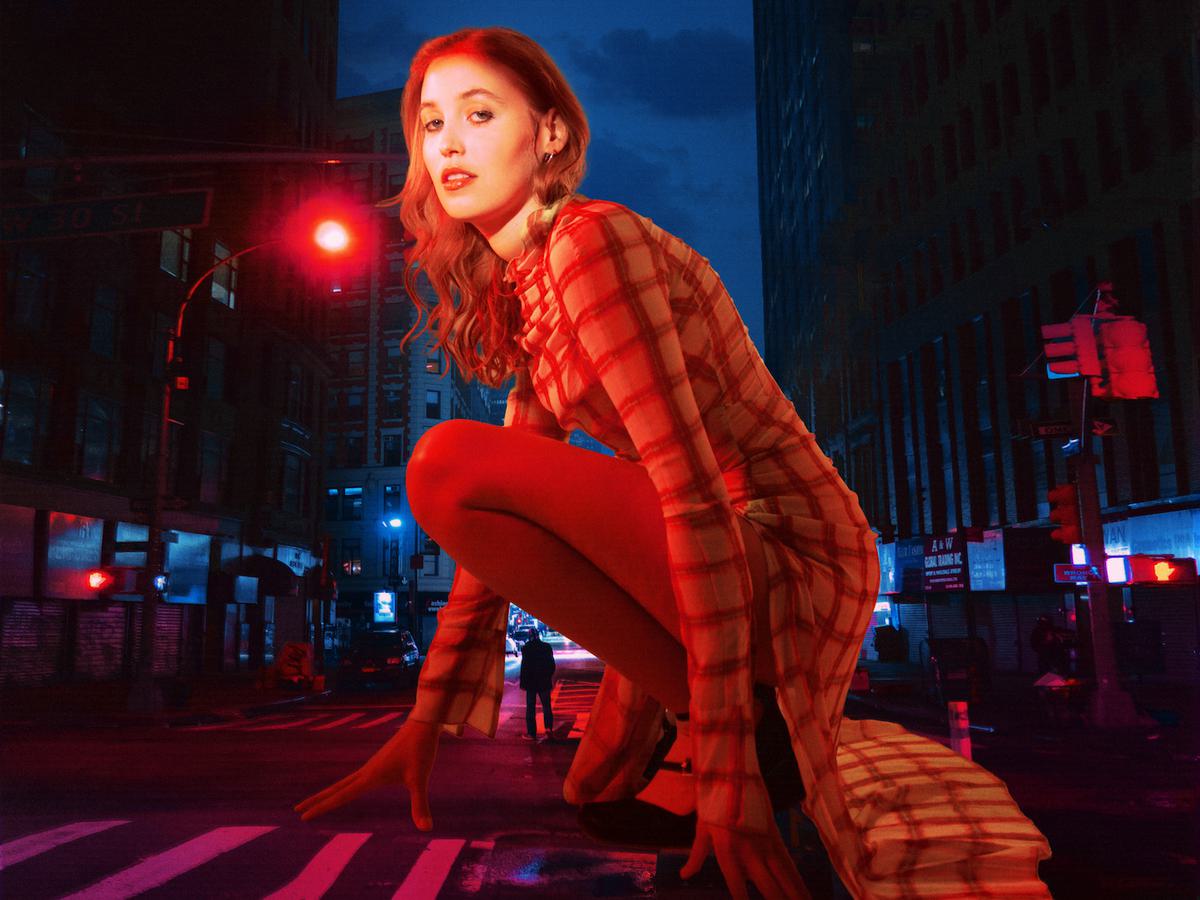 Hatchie announces second album with new cut "Quicksand"
Hatchie has shared details of her second album Giving The World Away with a new single titled "Quicksand".
After collaborating with Swim Deep last week on "World's Unluckiest Guy", Hatchie is back with news of her second album, which is accompanied by new single "Quicksand".
"Quicksand", teamed with a Nathan Castiel-directed video, is the second track to be lifted from Hatchie's new album, following "This Enchanted" that landed last September.
Hatchie, real name Harriette Pilbeam, says of the new single, ""Quicksand" is about dealing with the realisation that you'll never be satisfied. I started writing it when I was home between tours in 2019 before finishing it with Joe Agius and Dan Nigro the next year. I was feeling guilty and ungrateful for not being happy about a few different things in my life that were technically going well. I had to work through some tough learned thought processes and emotions that had been working away for years to try to understand how to be happy with my present, and stop fixating on my past and future. The video digs deeper into showing this juxtaposition of such sadness and anger despite being surrounded by glamour and grandeur."
Giving The World Away will follow Hatchie's 2019 debut album Keepsake, and is produced by Jorge Elbrecht (Sky Ferreira, Japanese Breakfast).
Pilbeam says of the record, "There's more to me than just writing songs about being in love or being heartbroken -- there's a bigger picture than that. This album really just feels like the beginning to me, and scratching the surface – and even though it's my third release as Hatchie, I feel like I'm rebooting from scratch."
Tracklist:
Lights On
This Enchanted
Twin
Take My Hand
The Rhythm
Quicksand
Thinking Of
Giving The World Away
The Key
Don't Leave Me In The Rain
Sunday Song
Til We Run Out of Air
"Quicksand" is out now. Hatchie's second album
Giving The World Away
will arrive via Secretly Canadian on 22 April, and is
available to pre-order now
.