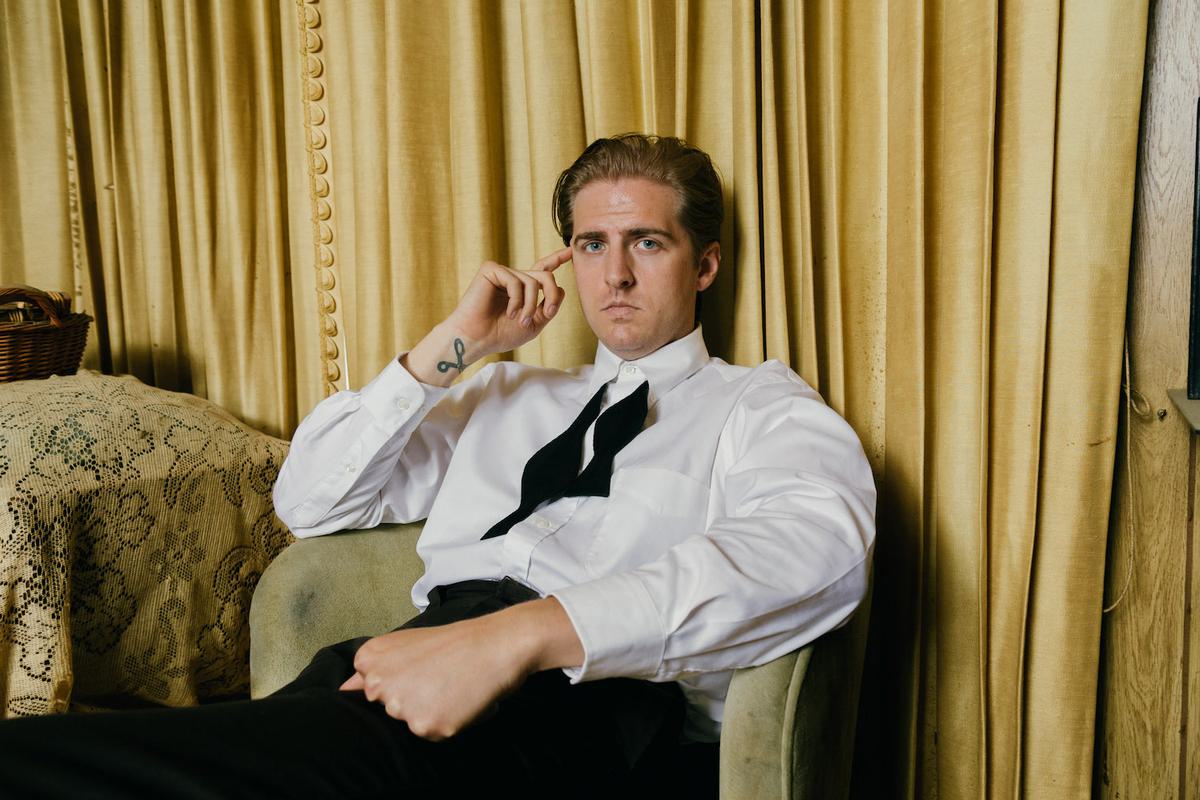 Christian Lee Hutson previews new album with third single "Age Difference"
Christian Lee Hutson has released new cut "Age Difference" as the third outing from his Phoebe Bridgers and Conor Oberst-produced second album Quitters.
"Age Difference" will feature on Hutson's Quitters album with last month's "Rubberneckers" and November's "Strawberry Lemonade", and is accompanied by a video directed and animated by Nick Slye.
Slye said of the video, "1,100+ individual pencil drawings make up this five minute hand drawn dream. Christian's style of lyricism and melody in "Age Difference" lend themselves to vivid lucid dream-like imagery and create the euphoric feeling of falling fast asleep while listening to your favorite album, waking in a haze only remembering bits and pieces trying to decipher what was real and what was fantasy."
Quitters will follow Hutson's 2020 debut album Beginners.
"When we made Beginners the aim was to make simple digital recordings of how I would play the songs in the room," Hutson said of the album. "With this record, Phoebe and Conor had an idea that it would be fun to make it to tape. Phoebe is my best friend and making Beginners with her was so comfortable and easy. So I wanted to work with her again."
He added, "I took a long time with Beginners. I had those songs for 10 years, but these songs came out a lot faster ... There was a little bit of insecurity with the lyrics. Having Conor there served the purpose of someone who I really respect as a lyricist and could soothe my anxiety."