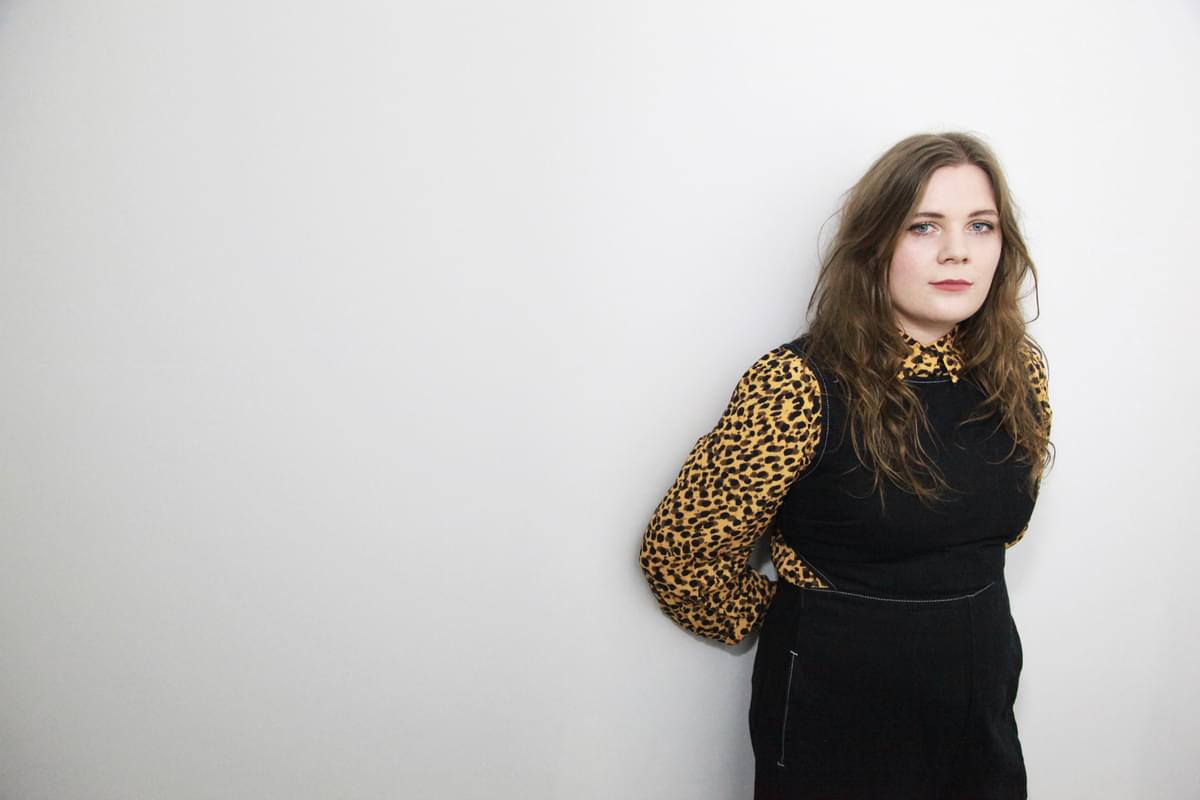 Everything's looking great for Brooke Bentham right now
London-based singer/songwriter Brooke Bentham gets deep into her inspirations ahead of her show at our new music festival, the Five Day Forecast.
Bentham - who's had a rapturously received stint supporting Best Fit fave Soccer Mommy over the past few months - has set hearts alight and toes a-tappin' with folk-inflected ballads and scorching guitar-led jams alike. Bill Ryder-Jones has produced latest belter "Out Of My Mind", which joins a brace of accomplished EPs in her bandolier and recalls anthemic '90s alt. rock in its scuzzy warmth. Although plastered with rage on the surface, it's actually a pretty light affair now, as Bentham explains: "The lyrics are pretty tongue in cheek and I wanted it to sound as though it comes from a place of anger. I'm still in the relationship I wrote it about, so it's just really funny to me now."
Check out "Out Of My Mind" below, and have a gander at our Q&A with Bentham after.
Could you introduce yourselves for us please?
I'm Brooke Bentham. I'm a musician from South Shields, just outside of Newcastle.
What do you try to do with your music and how do you achieve this?
I'm not sure I really have an intention. Writing is cathartic for me. I think my music is quite honest and straightforward, and kind of facilitating a sound to fit that has been hard. I'm getting there. I think what I'm trying to do is make music that people can connect with, but also that I'm happy with. Something that embodies the world that I live in, in terms of the art that I'm inspired by. So essentially I am trying to do what every musician in the world is trying to do. Who would have thought?
Can you tell us what musical and non-musical influences have shaped your sound?
When I was around 14 I found Bon Iver and they have always been a band I come back to when I'm making music. I also always think about this period of my life, when I started writing songs at around 15/16, and I was listening to a lot of music like Angel Olsen's early stuff, Joanna Newsom, and John Martyn. I think in that sense I will always be a little weak for a folk tune, but nowadays I am influenced by so much. I've always struggled with what kind of sound I want to have and I think it's a mix of how my voice sounds when I sing, and also wanting to create a dance tune one minute and a really sparse ambient tune the next. I do read a lot. I read poetry and I have this big word document on my laptop of pulled quotes which I look at when I'm writing.
What should people expect from your Five Day Forecast show?
I guess they should expect to feel a little sad, and not like they want to dance at all, but like they are also having a nice time.
What are you working on now/next?
I'm in the midst of writing and recording my album. I've got a few songs done and I'm about to go back to Liverpool to record again. I'm working with Bill Ryder-Jones which has really helped with where I want to go in terms of my sound. We've only released one song that we've done together, which doesn't sound much like the rest of what we've done, so I'm excited to release more and invite people in to this new world we have created for me.
How is 2019 shaping up? What are you looking forward to this year?
2018 was a good year of learning for me. I completely changed producers, stopped working with a band, and started heading in a direction that I have always wanted to go in. From the outside, it didn't look like I was up to much, but I think I needed this year to rearrange and re-evaluate. Also got to do some really cool things though. Meeting Bill was a game changer, and going on tour with Soccer Mommy was a lot of fun. In 2019, I am starting the year with writing and recording, then I'm playing a few shows in France followed by tour with Bill. Things are looking great.
Get the Best Fit take on the week in music direct to your inbox every Friday