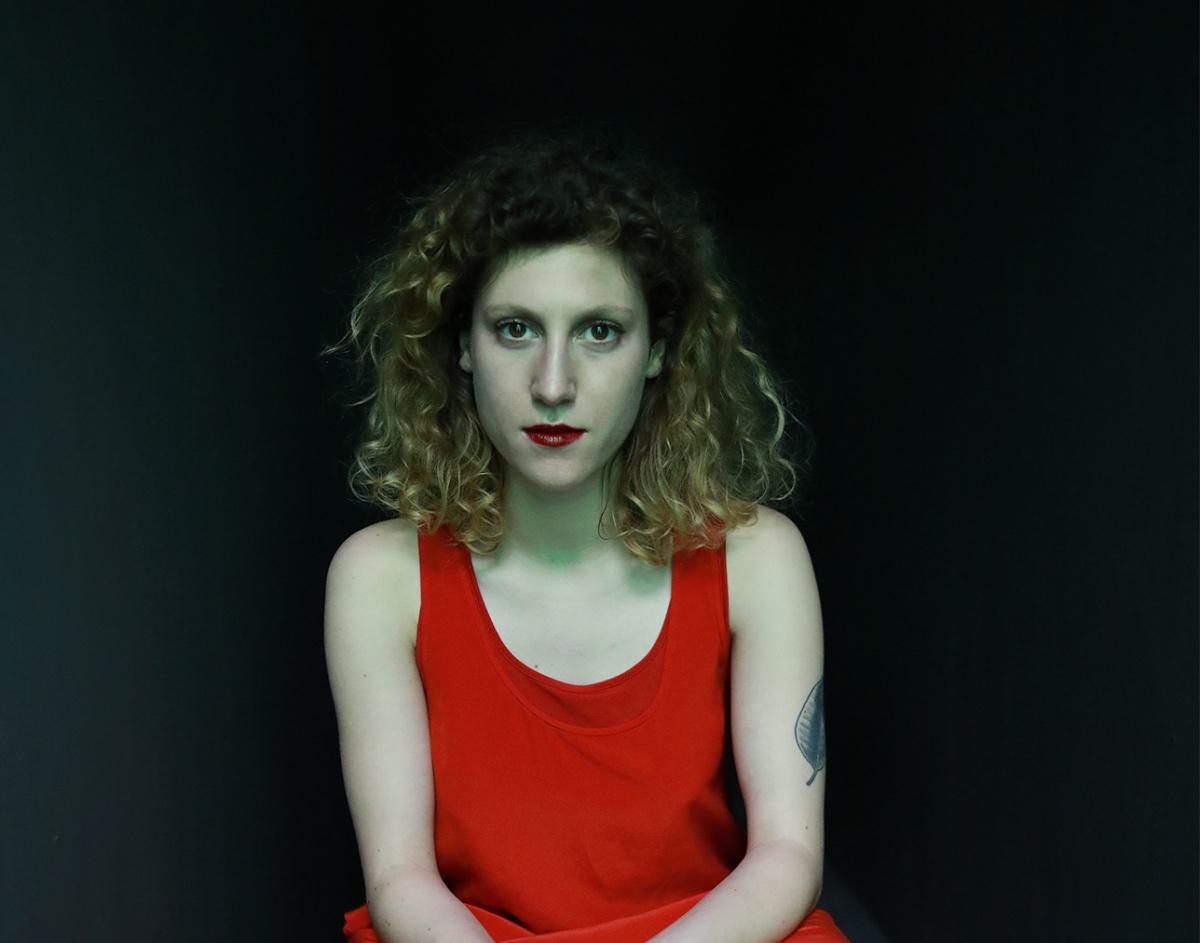 Squirrel Flower's year ahead is going to be a "beautiful thing"
Boston-born artist Squirrel Flower discusses the impact of geography, astrology, and the power of music ahead of her show at our new music festival, the Five Day Forecast.
Born into a restlessly musical clan - her father's still an actively touring jazz/blues bassist, her grandmother was a classical violinist, and her grandfather co-founded medieval ensemble New York Pro Musica - Williams cut her sonic teeth early jamming with her family and then singing with the famous Boston Children's Chorus. Dips into the local DIY scene and college in Iowa followed, and now as Squirrel Flower (her childhood moniker) she sets songs about the complexity of relationships against "the unique backdrop of the American Midwest". The music is sparse, strong, and stretched across the dynamic gamut with the weight of a thousand hearts behind each word - it's restlessly deep and demands your undivided attention.
Dive into "Conditions" below and get to know the ideas behind Squirrel Flower afterwards.
Could you introduce yourselves for us please?
I'm Ella Williams and I perform as Squirrel Flower! I'm from Boston, MA, USA.
What do you try to do with your music and how do you achieve this?
My music is whatever spills out of me. As a musician with a couple projects of different genres, I use Squirrel Flower to make more meditative and pensive music. Squirrel Flower very much is a product of my emotional self - of my Cancer moon, to bring in astrology. I definitely try to create etherial environments for others and bring folks into a unique space with my songs.
Can you tell us what musical and non-musical influences have shaped your sound?
Geographical location has always deeply influenced me. For the past four and a half years I've lived in rural Iowa (for college), and the landscape and people here have been some of my strongest influences. Classical choral music influences the way I think of harmony and melody, as I've sang in choirs for most of my life. I think ultimately what I try to do is use music to communicate and embody emotions. I'm fascinated with the potential of music to describe and invoke emotions that can't easily be described with just language. It's poetry, in a sense.
Currently I've been listening to a lot of Mal Devisa, Pavement, and Cat Power and would say those three bands are and have always been just a few of a massive tree of musical influences. I've also been on a huge kick lately of Stevie Nicks, Emmylou Harris, and Townes Van Zandt.
What should people expect from your Five Day Forecast show?
I'll be playing solo, so it'll be a really intimate show. I love playing solo and drawing people in. So often, my solo shows seem to create a magical environment, or at least thats the feedback I get! It's an amazing (and sometimes terrifying) thing to be in a room with strangers, slow down, and enter an emotional space together.
What are you working on now/next?
Right now I'm gearing up for a Europe tour with Adrianne Lenker in January. It's my first time touring Europe (aside from tours with choirs), and I am so excited. I'm also working on my debut full-length, but more news on that at a later date...
How is 2019 shaping up? What are you looking forward to this year?
I'm about to graduate from college with a dual degree in Gender, Women's, and Sexuality Studies and Studio Art. I graduate in 20 days actually. It's wild! I'm so sad to leave Iowa, but I'm looking forward to moving back to Boston and to start diving into music full time. 2019 is gonna be a beautiful year. It's an amazing feeling to dive into my favourite thing after focusing on school and being in structured environments for so long.