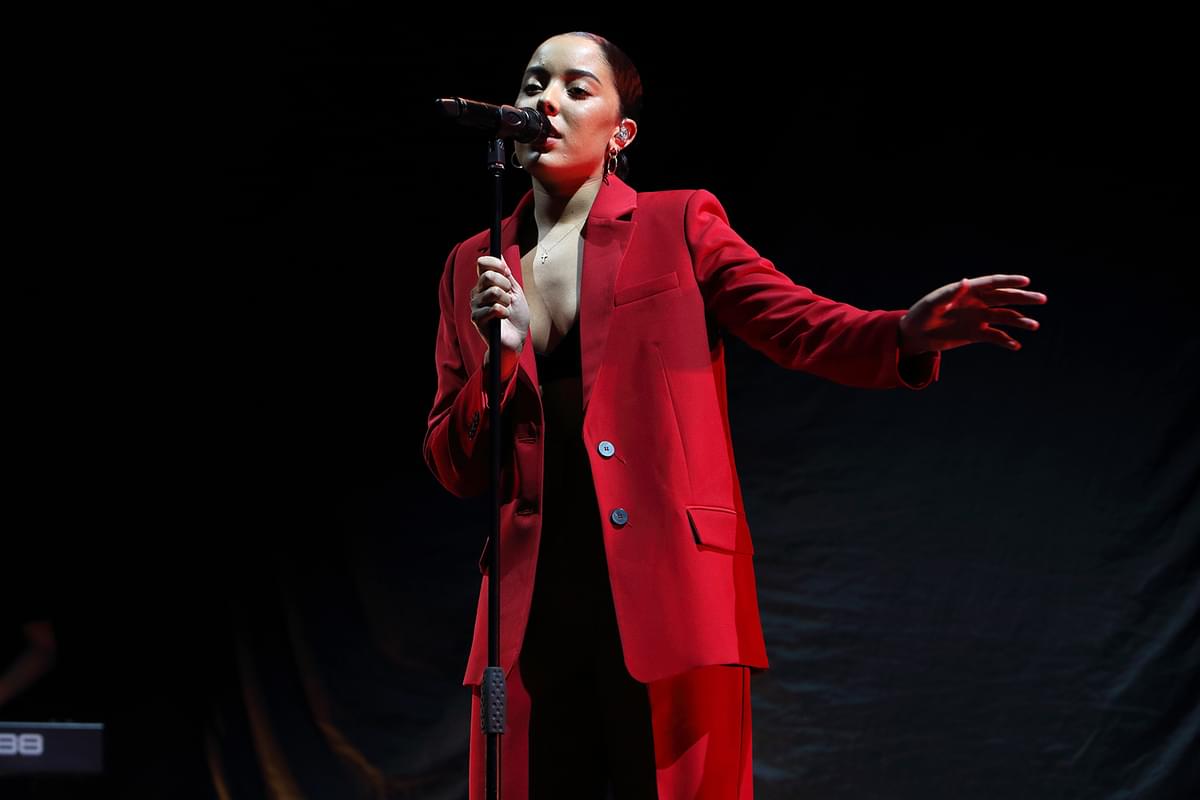 Brighton newcomer Grace Carter sets personal stories to soulful pop perfection
We speak with ultra-talented Brighton artist Grace Carter as she prepares to kick off her 2018 at our new music festival The Five Day Forecast.
The former Dua Lipa tourmate and Mike Dean (Beyoncé, Kanye West, Frank Ocean) collaborator has won a wealth of fans with her affecting, razor-sharp soul pop tones, and that's surely only going to continue with a few more pristine nuggets of noise in the chamber. As well as wielding a powerful voice, Carter lashes her offerings with undiluted emotion - these are tracks that grab you by the scruff of the neck and take you through her world.
Hear latest single "Ashes" below and get to know Carter via our Q&A after.
BESTFIT: Could you introduce yourselves for us please?
Grace Carter: "Hey I'm Grace Carter and I'm a 20-year-old singer/songwriter from Brighton "
What do you try to do with your music and how do you achieve this?
Grace: "Every song I write is about the life I've lived and I'm definitely trying to tell a story but something that's very important to me with what I do is that anyone and everyone can relate to the lyrics I write. Although they have such deep and personal meanings to me, I want other people to be able to put their lives on to my words. Not everyone has the ability to put their emotions in to words and I think that's what makes songwriting/music so powerful."
Can you tell us what musical and non-musical influences have shaped your sound?
Grace: "My childhood has been very inspirational to me, I grew up with a single mum and at 13 she met my stepdad who was a songwriter. I discovered songwriting through him which allowed me to find a release for a lot of pent-up anger I had carried through my childhood. I also found a lot of inspiration from strong female artists, growing up I listened to artists like Nina Simone, Alicia Keys, and Lauryn Hill. They're all true artists whose songs are full of emotion and honesty and that's something I always want to achieve in my songwriting."
What should people expect from your Five Day Forecast show?
Grace: "Some catchy tunes and me and my band having a great time."
What are you working on now/next?
Grace: "As well as 'Ashes' I've also been working on some other songs with Mike Dean and my friends/collaborators The 23rd so I'm super excited to put those out."
How is 2018 shaping up? What are you looking forward to this year?
Grace: "I can't wait for 2018! I'm so excited to release more music and do lots of shows. An album has always been a huge goal for me so I'd love to work on an album/release an album this year. I also had my first experience of touring last year and this year I hope to be doing lots more. I'm also excited for the unknown."
Get the Best Fit take on the week in music direct to your inbox every Friday