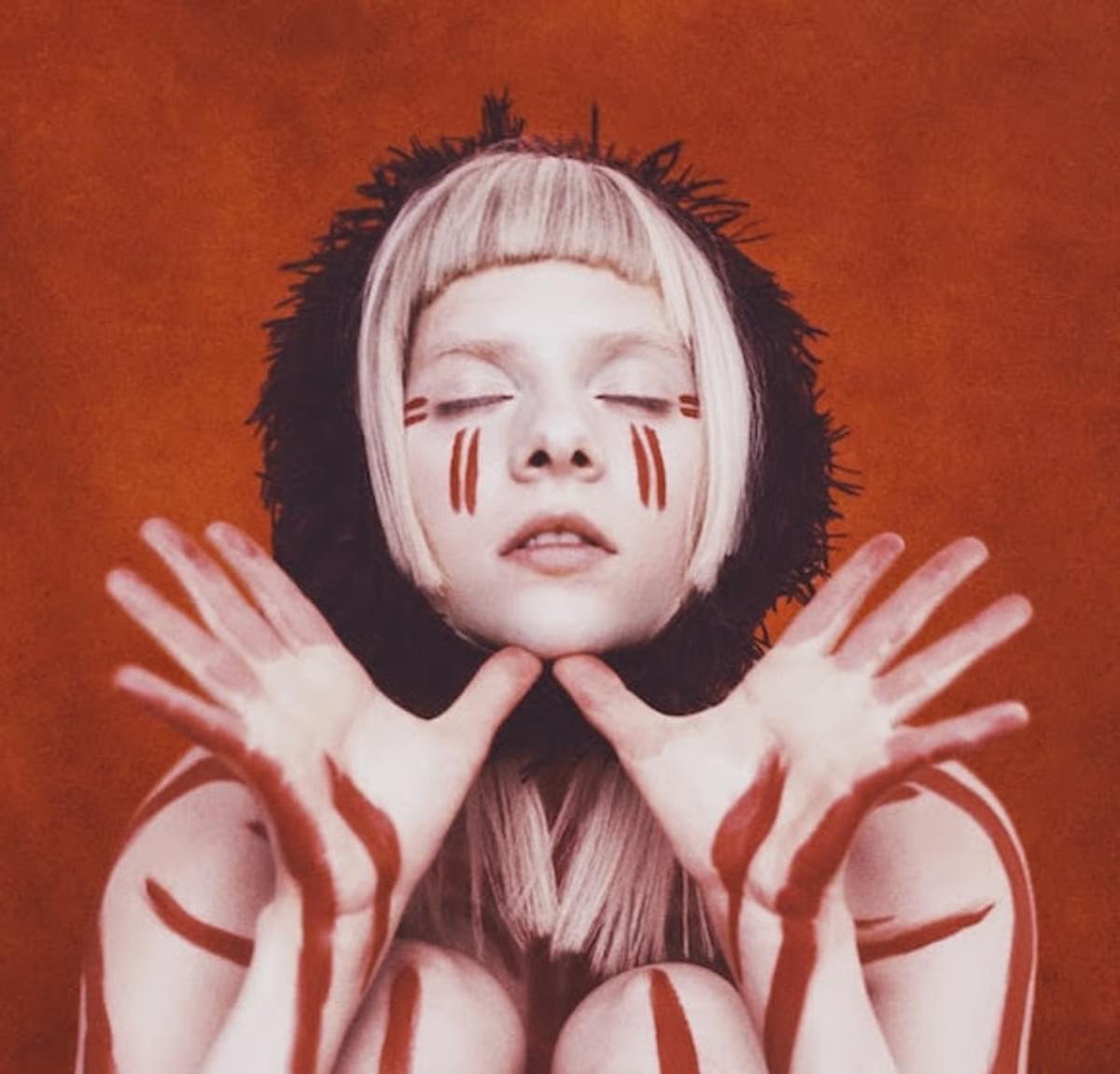 AURORA announces new album with powerful lead single "The Seed"
Norway's AURORA has announced her third album A Different Kind of Human alongside revealing the powerful lead single, "The Seed".
"The Seed" is the first new single from AURORA since January's "Animal". Speaking about the new single in more detail, AURORA comments, "I'm missing anger in the youth. Not the blind rage, pointed towards all and nothing. But the kind of rage that wakes you up in the morning, the kind of rage that Inspires you to do something with the power you have in you. So I made a song. Filled with fire. And power. It's time for us to really fight for her. This is a cry for Mother Earth."
A Different Kind opf Human follows on from last year's Infections Of A Different Kind - Step 1. Despite the more expansive sound in the first two singles, the album was recorded in a much smaller space than her last, "[The recording of Infections…] was very elaborate - the location [a French chateau] was huge and beautiful and dreamy, I was far away and you can hear it. For this record I wanted to make it a very tiny room with a purple floor and dark blue walls, and it was just me and my drummers."
Adding more on her forthcoming album, AURORA says, "People say "live like you don't care" or "party like you don't care", but I like to care. I think people do, too, now more than ever, for example when Trump was elected people became more involved politically because they were frustrated. It's a time of open ears and open eyes. The music is supposed to be fuel, not against people but for the fire inside us."
Tracklist:
The River
Animal
Dance On The Moon
Daydreamer
Hunger
Soulless Creatures
In Bottles
A Different Kind Of Human
Apple Tree
The Seed
Mothership
"The Seed" is out now. A Different Kind of Human arrives 7 June via Decca. AURORA plays London's Courtyard Theatre on 8 April.
Find out more
.
Subscribe for news and competitions