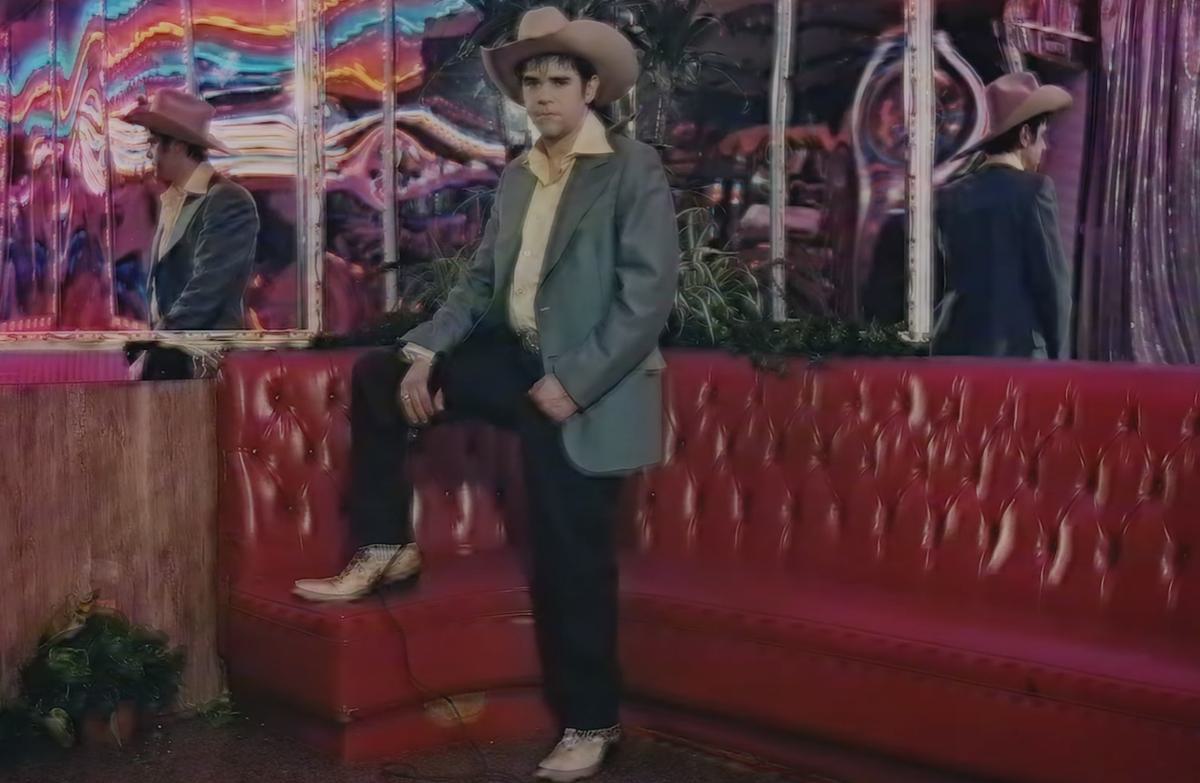 Ariel Pink announces new record Dedicated To Bobby Jameson
Ariel Pink has announced new album Dedicated To Bobby Jameson, the follow up to 2014's pom pom, and unveiled a video for the lead single.
Pink shared the track earlier this month, but now we've got a rather strange video to sink our teeth into as well. This clip's directed by Grant Singer (Taylor Swift, Ariana Grande) and it's full of awkward lounge crooning, stern-looking musicians, and wobbly VHS effects.
A press release explains the odd title: "[It] makes a direct and heartfelt reference to a real-life Los Angeles musician, long presumed dead, who resurfaced online in 2007 after 35 reclusive years to pen his autobiography and tragic life story in a series of blogs and YouTube tirades."
"His book and life resonated with me to such a degree that I felt a need to dedicate my latest record to him," Pink says of Jameson's influence. "We follow the protagonist through a battery of tests and milestones, the first of which sees him reborn into life out of death. From there, he seesaws his way between the innocent love and the rock-solid edifice of childhood-worn trauma that together constitute his lifelong initiation into the realm of artifice and theatrical disposability."
Pink has hardly been silent since the release of his last LP - far from it. Earlier this year he teamed with Weyes Blood for an EP; last year he joined up with clothing company Skim Milk and Kanye West collaborator Theophilus London; in 2015 he appeared on the Miley Cyrus x Flaming Lips record and on a track by Mild High Club.
Tracklist:
Time To Meet Your God
Feels Like Heaven
Death Patrol
Santa's In The Closet
Dedicated To Bobby Jameson
Time To Live
Another Weekend
I Wanna Be Young
Bubblegum Dreams
Dreamdate Narcissist
Kitchen Witch
Do Yourself A Favor
Acting (ft. Dam-Funk)
Dedicated To Bobby Jameson is released via Mexican Summer on 15 September.