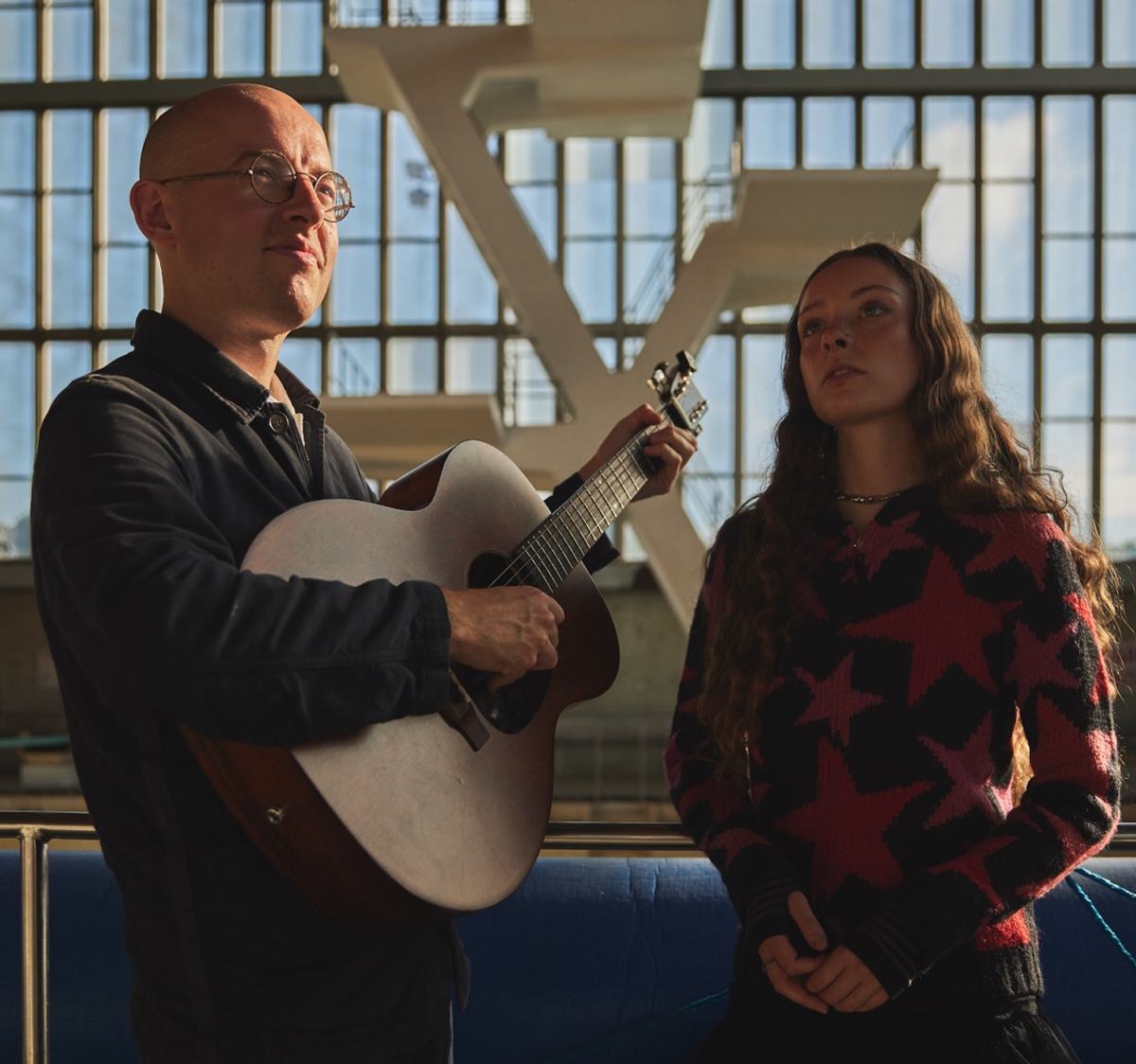 Bombay Bicycle Club share new single "Diving" featuring Holly Humberstone
"Diving" is the second track from their forthcoming album, My Big Day.
The collaboration initially stemmed from Holly asking Jack to do some writing for her own music. Knowing Holly was already a fan of the band, they knew exactly who to ask when needing someone to accompany Jack on the song.
""Diving" is a song about that summer you have when you're 15, the memory of which conjures up such a unique feeling," says vocalist Jack Steadman. "You're discovering everything for the first time and the world seems as scary and exhilarating as diving off a tall cliff into a lake. Holly is the perfect fit for this song. Her music perfectly captures those feelings of early life, and her voice gives the whole song so much emotion."
The brand new song follows the album's title track, "My Big Day", which was released earlier this year alongside the album announcement.
Humberstone and Steadman joined forces on "Friendly Fire" which is taken from her EP, The Walls Are Way Too Thin, after previously releasing a version with Griff. The accompanying video was captured at Humberstone's O2 Shepherd's Bush Empire show.
Steadman sits on both sides of the glass for the duration of the record, having previously produced their fourth album So Long, See You Tomorrow, and co-production with John Congleton for 2020's Everything Else Has Gone Wrong. Additional production comes from Paul Epworth on the track "Heaven" and Ben Allen who co-produces "Turn The World On" – the band previously worked with Allen on their hit single "Shuffle" back in 2011.
The record was mixed by Dave Fridmann (renowned for his work with The Flaming Lips, Mercury Rev, MGMT, HAIM), and was produced by Steadman at The Church Studios in North London and then back at the band's own studio.
"Diving" featuring Holly Humberstone is out now. My Big Day is released on 20 October