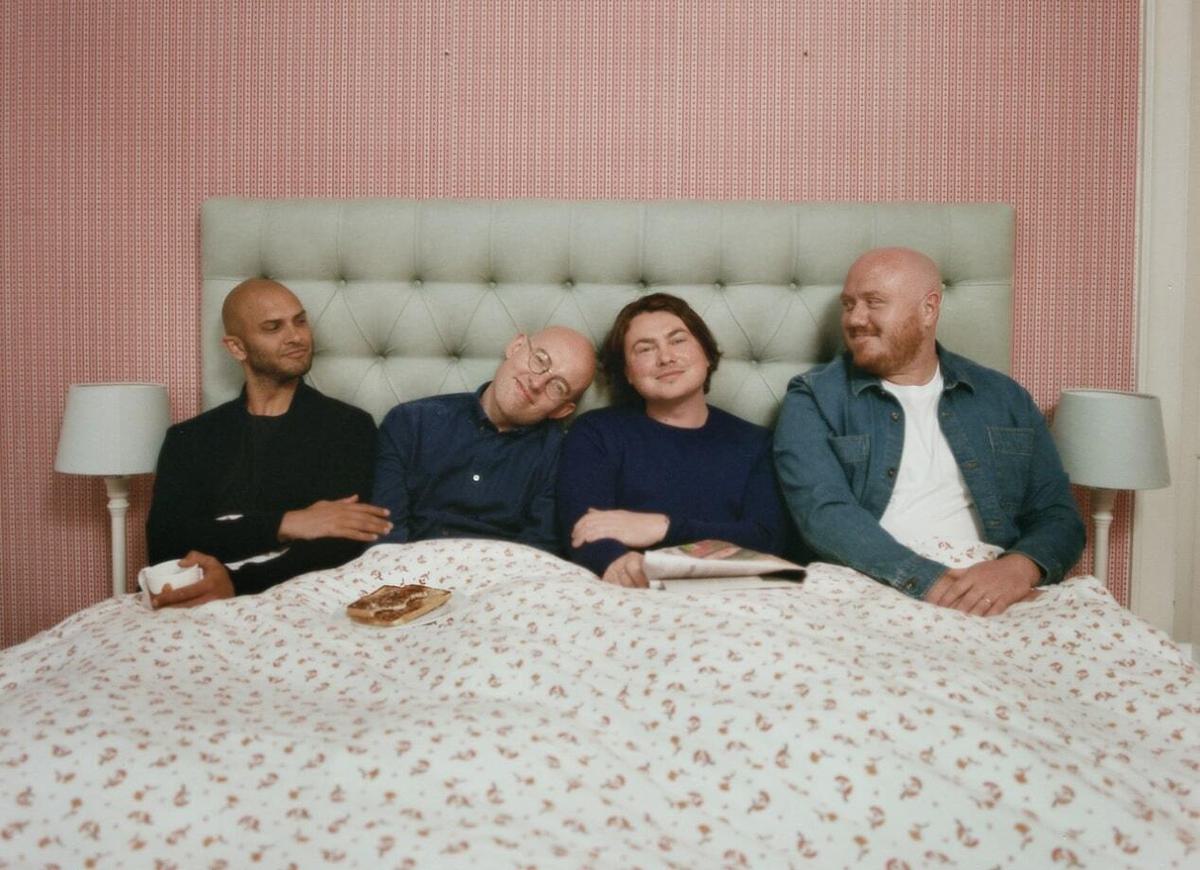 Damon Albarn and Nilüfer Yanya feature on forthcoming Bombay Bicycle Club album
Bombay Bicycle Club announce details of their return, with their sixth studio album, My Big Day.
To coincide with the album's announcement, Bombay Bicycle Club have also shared the album's title track, with its accompanying video, directed by Jon Higgs from Everything Everything and Kit Monteith (a long-time friend of the band, who plays percussion for Foals when not directing music videos).
My Big Day features an eclectic host of guest vocalists including Damon Albarn, Jay Som, Nilüfer Yanya and Holly Humberstone, as well as a secret fifth special guest releasing a song with the band later this summer.

The album is the follow-up to 2020's Everything Else Has Gone Wrong.
My Big Day was produced by vocalist/guitarist Jack Steadman between The Church Studios in North London, and the band's own studio. He previously produced their fourth album So Long, See You Tomorrow, and did co-production with John Congleton for 2020's Everything Else Has Gone Wrong.
Additional production comes from Paul Epworth on the track "Heaven" and Ben Allen who co-produces "Turn The World On" – the band previously worked with Allen on their hit single "Shuffle" back in 2011. The record was mixed by Dave Fridmann (The Flaming Lips, Mercury Rev, MGMT, HAIM).
Bombay Bicycle Club will embark on a spate of dates across the UK in association with record stores this Autumn in support of the album's release, followed by a full European headline tour in November.
Tracklist:
Just A Little More Time
I Want To Be Your Only Pet
Sleepless (feat. Jay Som)
My Big Day
Turn The World On
Meditate (feat. Nilüfer Yanya)
Rural Radio Predicts The Rapture
Heaven (feat. Damon Albarn)
Tekken 2
Diving (feat. Holly Humberstone)
Onward
Bombay Bicycle Club's forthcoming sixth studio album, My Big Day, arrives on 20 October.