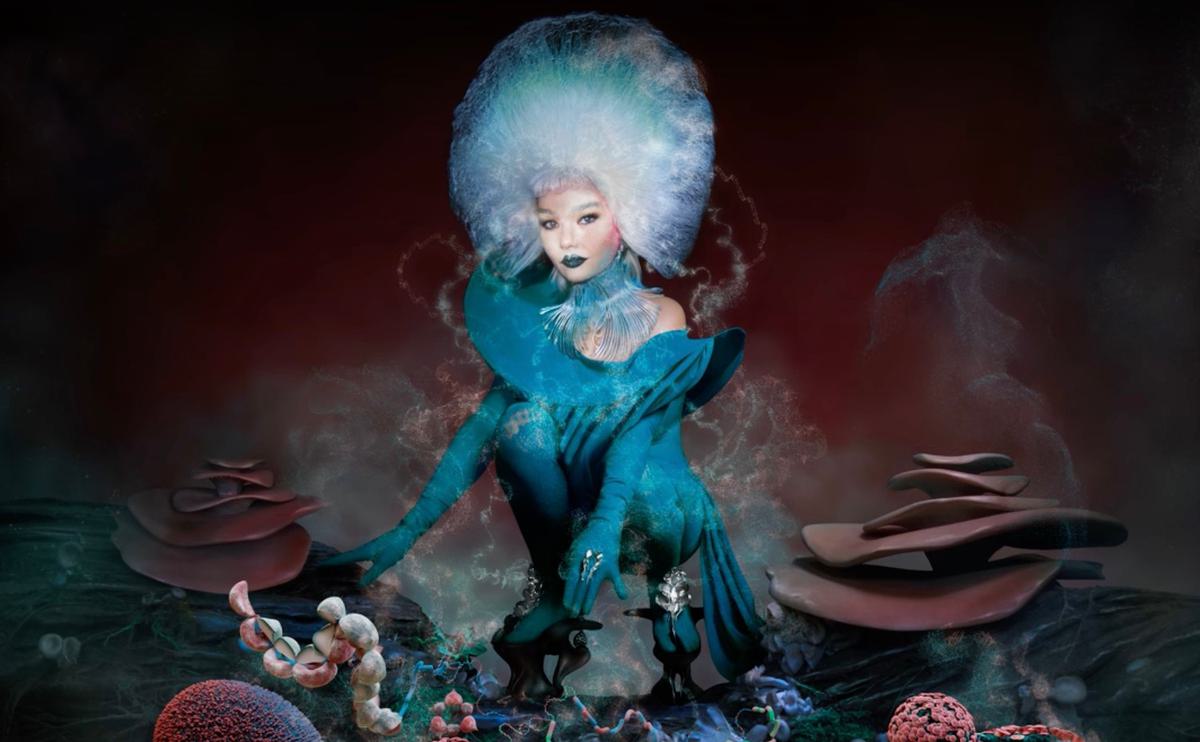 Björk releases new album title-track "Fossora"
Just days ahead of her fossora album arriving on Friday (30 September), Björk has released the album title-track as the latest preview of the record.
"Fossora" features Kasimyn, and is the fourth taster of Björk's album of the same name, following "Ancestress", "Atopos" and "Ovule".
In a recent interview Björk called fossora an "Iceland album", and said of the fungus theme of the new record, "It's something that lives underground, but not tree roots. A tree root album would be quite severe and stoic, but mushrooms are psychedelic and they pop up everywhere. My fungus period has been bubbly and fun, with a lot of dancing, and the head-banging at the end of each song..."
fossora will follow Björk's 2017 album Utopia, and will feature 13 songs in total. It will include contributions from Serpentwithfeet, backing vocals from her son Sindri and daughter Doa, a poem Látra-Björg, an 18th-century fisherwoman and outcast, and more.
"Fossora" is out now. Björk's album of the same name will follow on Friday (30 September) via One Little Independent Records, and is available to pre-order now.