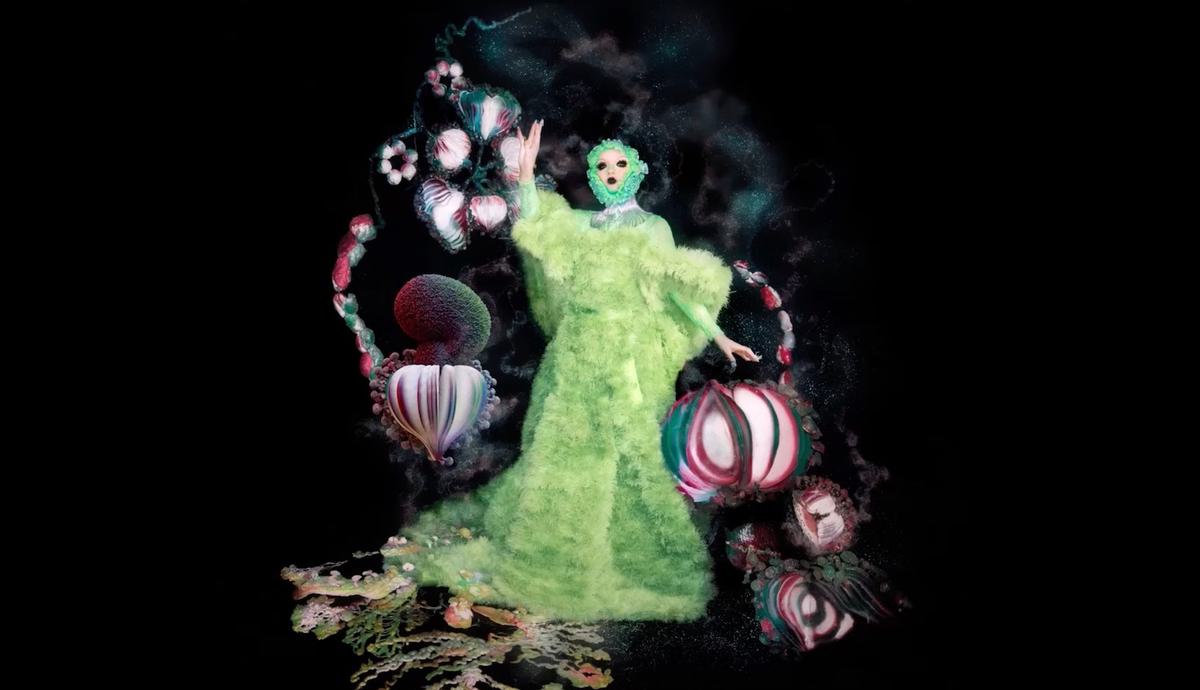 Björk describes fossora as an "Iceland album"
Björk has revealed that she thinks of her forthcoming album fossora as an "Iceland album".
Next week Björk will release her Utopia follow-up fossora, and so far she's unveiled two singles - "Atopos" and "Ovule". In a new interview with Pitchfork, Björk discusses the process of creating fossora, and how she thinks of it as an "Iceland album".
Björk said, "I started this album very conceptual, like: 'This is the clarinet album!' Then halfway through, I was like, 'Fuck that'." In the end she decided that fossora was an "Iceland album", influenced by the country's traditions and featuring strings that she programmed at a local coffee shop.
Speaking about the fungus theme on the new record Björk said, "It's something that lives underground, but not tree roots. A tree root album would be quite severe and stoic, but mushrooms are psychedelic and they pop up everywhere. My fungus period has been bubbly and fun, with a lot of dancing, and the head-banging at the end of each song..."
"Vulnicura is my grief album," Björk continued. "This is not the grief album, but it does include that."
fossora will follow Björk's 2017 album Utopia, and will feature 13 songs in total. It will include contributions from Serpentwithfeet, backing vocals from her son Sindri and daughter Doa, songs written for Björk's mum, and a poem Látra-Björg, an 18th-century fisherwoman and outcast.