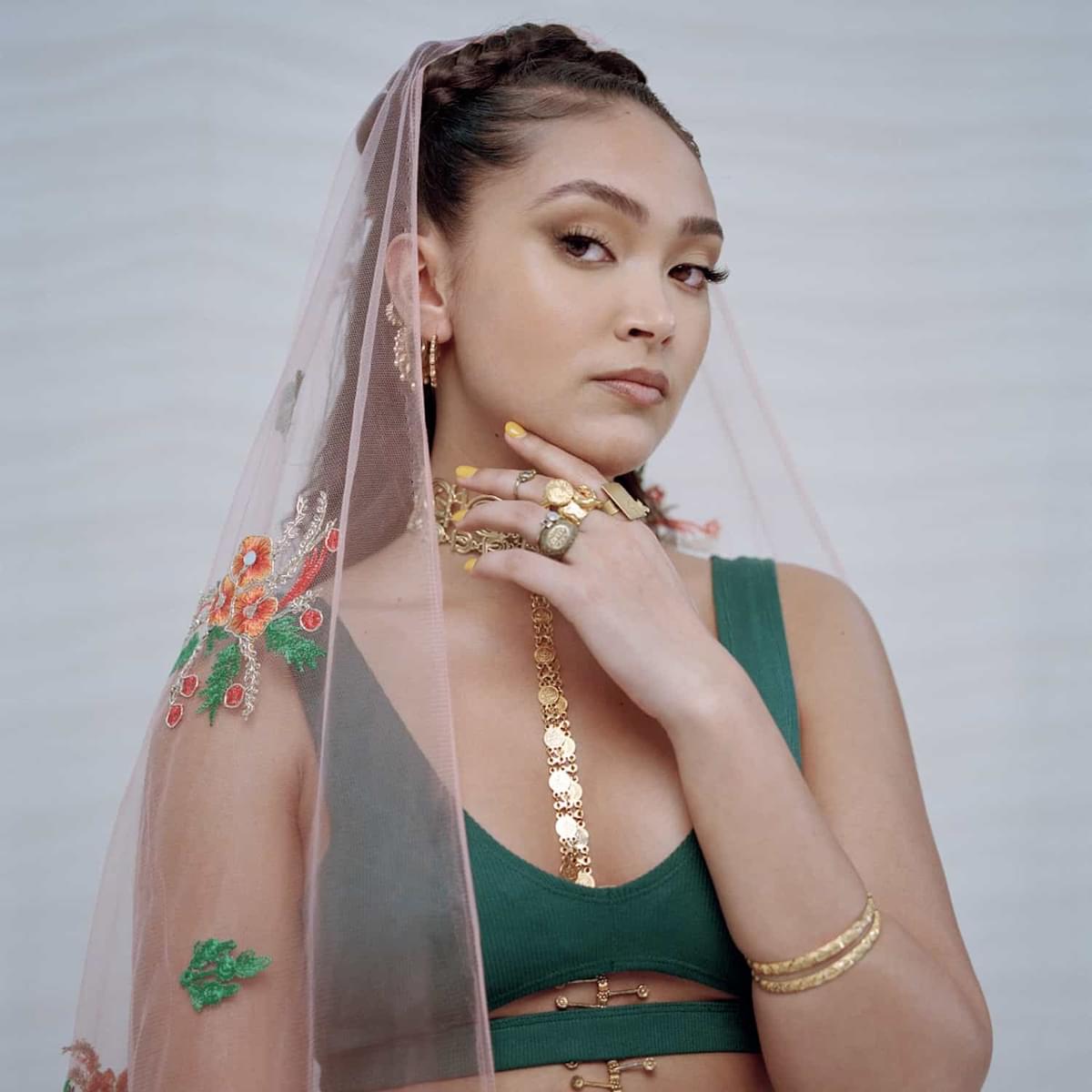 Joy Crookes focuses on the importance of openness through her soulful narrative on "Anyone But Me"
South London's Joy Crookes continues her expressive storytelling and refreshingly open discourse about mental health on "Anyone But Me", having suffered from a young age.
Elephant and Castle native and BRIT Rising Star Award nominee Joy Crookes is establishing herself through soulful, candid storytelling that resonates with so many.
She's celebrated her hometown, told tales of lessons learnt from mistakes on her previous EPs, and on her first new music of the year, Crookes illustrates the alienation and loneliness that might be sparked during this period of solitude for many. "Anyone But Me" is influenced by her own slumps in her mental health, and she's encouraging others to open up and talk when they're struggling.
"Where I grew up, this wasn't a topic you would bring up when your mum was fixing you a plate of dal or when your mates were showing you how to flirt with boys and girls," says Crookes, "so when I had my first episode of depression I didn't really know where to turn to.
"It's taken me a long time, and I am still learning how to completely articulate what goes on in my mind. Being able to have these important conversations with my friends and then my family has been challenging and I guess that's why I always turned to music. Music has a way to soften the blow with topics like mental health - it can make situations that seem completely out of reach, tangible - especially when you feel like you're living with another version of yourself.
"Learning to be more open, I had a conversation with my best friend who pointed out that when we are dealing with depression and anxiety - we almost become tired of constantly being with ourselves - you want to be with anyone BUT yourself. This is the position I took when I wrote 'Anyone But Me'. The lyrics speak for themselves.
"I hope we can all continue breaking down boundaries that stretch between generations and cultures and continue this conversation about how we really feel."
Get the Best Fit take on the week in music direct to your inbox every Friday