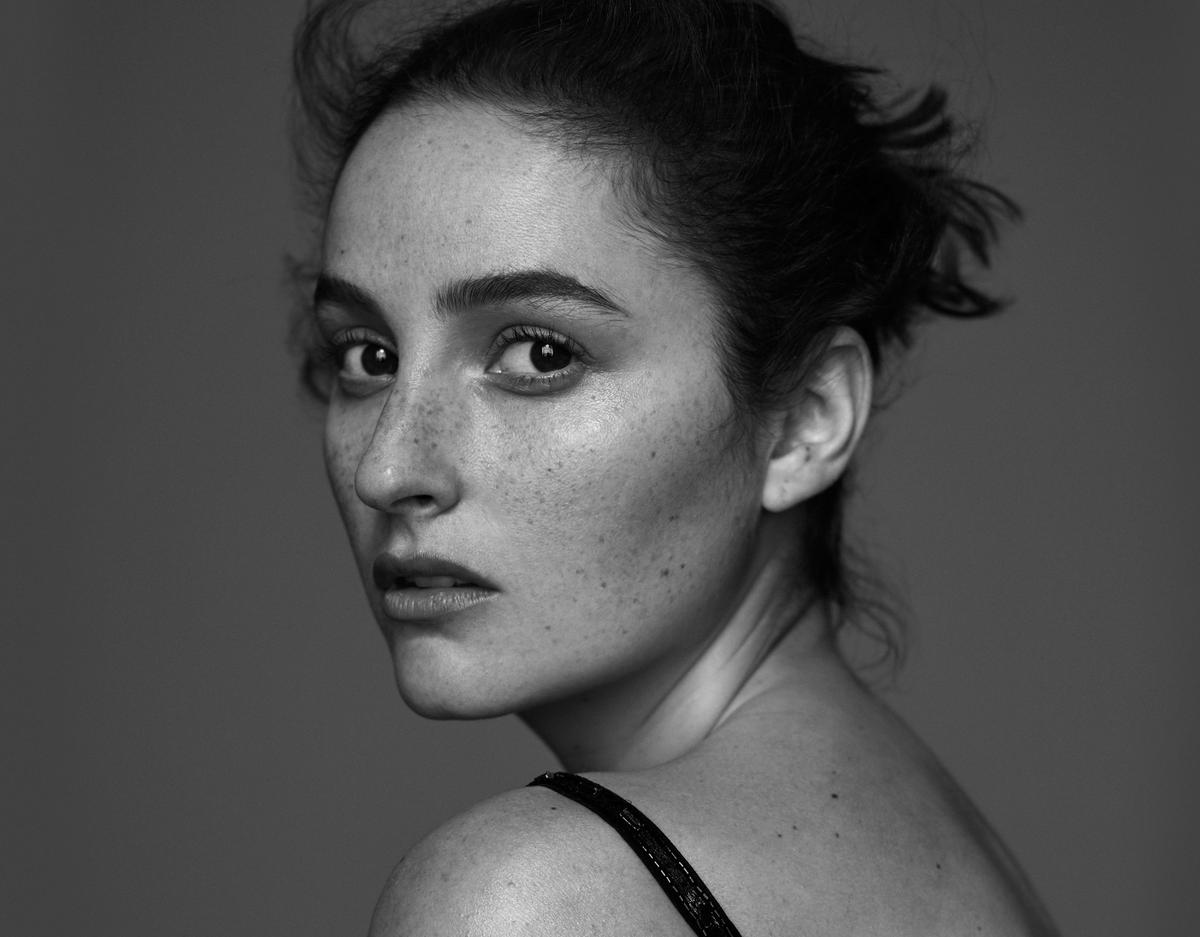 Writing The Handbook
30 September 2016, 10:30
On new album The Altar Banks emerges as a force of power and strength - she tells Best Fit about the metamorphosis that brings her to where she is today.
The Altar, written in her home city of Los Angeles, marks a new phase in the life of Jillian Banks. "Powerful. Transformative. Unabashedly me," she describes it.
It was only after the dust had settled on debut LP Goddess that she was able to begin in earnest. "It was almost like I had to fully close that chapter to start a new one," Banks tells us. "I like being able to focus on one thing at a time. I guess it's nice sometimes, like if you're touring, to have a little break and jump into the studio for a day, but in terms of making an album? A full body of work needs to come together when you're focused in a place of calm."
"On this album I show a lot more of myself and I'm ready to open up. I'm ready to take up space."
For the new collection of songs Banks has brought past producers/writers such as SOHN, Al Shux, and Tim Anderson back on board, as well as some new faces, such as DJ Dahi.
"I don't work with many people. I prefer to work with an intimate team – when you write music you have to be able to trust the people you're with. You need an intense connection on a creative level. I can't explain how we all worked together... we just did. It's almost like trying to put into words the essence of a person. They just brought their energy; I'm so grateful for that – they inspired me a lot."
Despite a methodical approach to the recording process and a careful selection of collaborators, actually writing and conjuring ideas is a lot less organised. "I don't really think when I make music," Banks admits. "I don't have goals to meet or expectations of what it should sound like – it's a therapeutic, natural, organic process for me, so whatever I'm feeling at that moment or going through that day... that's what I write about. In the last few years I've actually gone through quite a lot... I've grown a lot, I've learned a lot. I think that all comes out in music. There's a new energy and a new fire."
That new energy is important. Banks hasn't made a secret of her struggles during the first chapter of her career, describing herself simply as "hidden". Coming back, and coming back changed, was a big deal.
Lead single "Fuck With Myself" combines some of Banks' most forthright music with a truly mindblowing video. The song, with it's clanking beats and hushed tones, isn't a tough one to decipher - it's all about strength.
"I wanted to put something out that was about self-empowerment and not caring what other people thought of me or my music," says Banks. "It only matters what I think of my music and of myself. That's what the track's about. Initially it was written because... well, it says it: 'I fuck with myself more than anybody else.' You can't care too much what other people think of you. That's an unhealthy way of living."
The video adds a different dimension to the music, forcing you to reassess your first impressions. It grabs all your senses and forces you to pay attention - how can you not when she's smearing lipstick on a prosthetic version of her head and then setting it ablaze?
"Once the song was made, I really started to try and think what it meant to me, and what I wanted visually for it, more layers came to the surface. I realised it was also about the different meanings and interpretations of what 'fucking with myself' means..." Banks takes a beat before continuing. "I can be harder on myself, I can be my own bully, but I can nurture. I can be my own mother and I can be my own best friend."
"I felt like I was constantly playing catch up before – like running behind this truck the whole time, trying to jump on it. Now I'm driving the truck."
"It's really hard for me to explain what my songs are about," she continues. "I write music because words can't do my feelings justice. It needs a chord progression, it needs a melody, it needs a beat, and it needs an atmosphere. Emotions are more than just simple syllables. There needs to be more."
Though she may not be keen on delving into the minutae of each song on The Altar, Banks explains that the album as a whole is "a metamorphosis into strength." It sees her moving from the introspective, self-interrogating R&B of Goddess and out into the world - for better or worse.
"It's an album that's about coming into your own – my own – and self-love," Banks says. "It's also about taking up space; in the past I've wanted to hide a lot and I've wanted to keep my distance from people. On this album I show a lot more of myself and I'm ready to open up. I'm ready to take up space."
"In the past I wanted to hide and I felt like everything happened so fast... I wasn't ready to open myself up and I wasn't really ready to be seen. Now I have this new mentality towards everything – the video for 'Fuck With Myself' is kinda about what I'm saying. I used to hide but if you look there's 17 faces of mine in the video... the dancers are all wearing my mask, there's a prosthetic version of my head which I'm treating all the ways I treat myself. I kiss it, I lick it, I hit the shit outta it... it's all how people can treat themselves. That video in particular represents the opening of a new chapter for me."
The Altar is a chapter that flings off the shackles off fear, at least to an extent. Instead of feeling anxious at the idea of performing, Banks' "new mentality" allows her to enjoy the moment.
"I've been so excited to show people new music and to perform," she enthuses. "I've been so excited every single step of this project – it's so much fun! I love making things that are special to me and expressing myself, and creating visuals that go with them that can amplify the meaning or take you into a different window of the song that you don't hear. Each song is like my child."
"Having gone through it once, I feel more prepared and more ready," Banks continues. "I felt like I was constantly playing catch up before – like running behind this truck the whole time, trying to jump on it. Now I'm driving the truck."
Like most personal change, there was no grand epiphany - no sudden lurch into a new place or movie-like moment of clarity. Banks took time to grow into the place she's at now.
"Every time you do something for the first time it takes times to adjust," Banks explains. "I think slowly I started learning what made me happy and what made me feel taken care of and little tricks I could do on the road to make me feel more at home even when I wasn't. I had routines I could do that would give me a sense of structure when I had a very unstructured way of living."
"There's no handbook to this job. I had to write my own."
Over the years Banks has used these little tricks to adapt to new surroundings and grow into the demands of being a touring musician. At first it was a Herculean task, but as she strides towards the future she's learned to make it work for her.
"This time there's a lot less anxiety. It was super hard to adjust the first time round. I hard a really hard time with it all; I had a really hard time with touring. Even just playing my songs for people was so hard... I wasn't used to it. My songs are like the most intimate parts of who I am and it felt strange to sing that in front of people and have people watch as I go through these emotions. I felt naked in front of millions of people."
Although not easy, there aren't any regrets about Goddess - after all, it's allowed this next chapter to exist.
"You have to go through it once to find out what works for you because no two people are the same. There's no handbook to this job. I had to write my own."