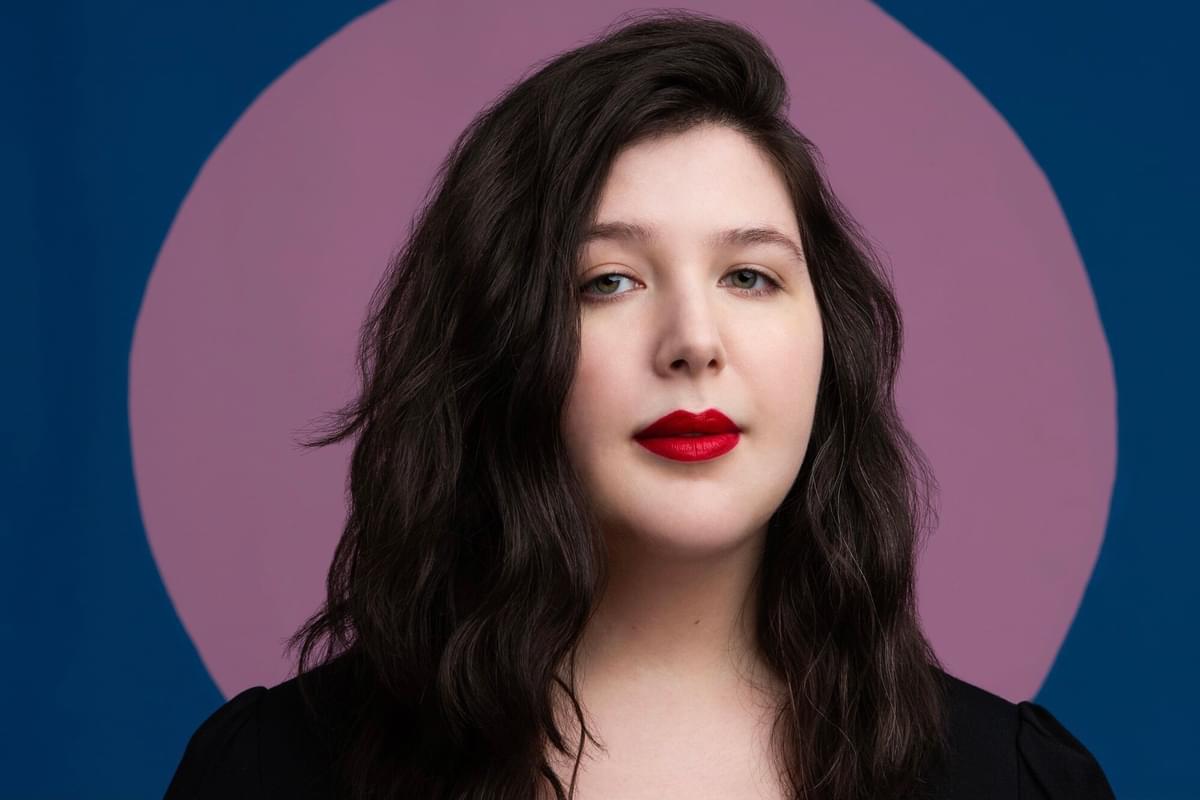 A Raconteur Remembers
21 June 2021, 09:30
As both a solo artist, and as one third of sad girl supergroup boygenius, Dacus' honeyed tones have guided listeners through stories of mortality, religion, and other overarching human experiences.
Dacus' lyrics eschew nostalgia, electing to represent an unflinching reality at times at odds with the beauty of her songwriting. An incisive clarity of both lyrics and vocal performance is a constant across her discography, and nowhere more present than on forthcoming third LP Home Video. Singles including sun-soaked "Hot and Heavy" have built fervent anticipation amongst a diverse and ever-growing fanbase. Whilst this used to alarm her, Dacus speaks to an easier acceptance of her not insignifanct audience on her third full-length outing.
Home Video sees the Virginia-born singer expand on several themes that have threaded through previous works, with a particular focus on relationships of various kinds. Be it the story of a friend whose father she fantasises about killing, or the imagined future with a potential partner whose mother stood in the way, Home Video centres Dacus as a compelling narrator. In this interview, she expands both upon the threads that weave together into the tapestry of this record, and on how they tie into her own personal narrative.
BEST FIT: It's been three years since the release of Historian, and obviously the world has changed a lot since then. What can you tell us about how your music has changed in this period?
LUCY DACUS: My music has changed a lot. I feel like a had a lot of pressure on Historian; like I had to say something really deep because I had listeners. I thought it had to be meaningful! I have realised that you don't have to try so hard to be meaningful – it's really hard for anything to be meaningless, actually. That pressure is off!
I'm just telling stories now, that are mostly just true. I haven't had to work hard to represent these moments, because the ones that these songs are based off wrote themselves. They were innately ridiculous! It's been nice.
A lot of the songs on Home Video were written and recorded before the pandemic. Do you find your understanding of the record has changed over the past 18 months? Have any tracks taken on new meaning?
I'm still finding out what the songs mean. I always think I know what they mean, and then something happens and I'm like, oh no, that's actually what that's about. I feel like I can never fully trust my own comprehension skills. "Cartwheel" I started writing in 2017, and even just as recently as a month ago – four years later ­– there's a couple of lines in that that finally make sense.
The album campaign began with the release of "Thumbs" – a song about murdering your friend's dad. Why did you decide to introduce the record with this track?
I was worried about it, because I thought it would make people flinch and not feel welcome to the record. I had been playing it live for a while, so people who were fans and had come to shows had heard it and had been asking about it. Luckily everyone respected my request not to record it. I wanted to bridge the gap between the last record and this new one with some familiar material.
I don't know if "Thumbs" sets the tone sonically for the record, but if anything the record's about friendship, and that song is a really intense portrait of a friendship that I have, and the type of person that I want to be within friendships: a defender, a support system.
Can you tell us a little more about why asked your fans not to record "Thumbs" when played live ahead of its release?
I couldn't bear the idea of someone listening to it for the first time through a phone speaker. I also was playing it because I had a hard time playing it, and I wanted to do that with zero expectations, instead of putting it out as a recording and then failing to get through it at a show. There were some nights that I cried, and I didn't want that out there. It made the moments feel more special, and sacred. People were sharing in the moments with me… they were very special moments of the show.
Did the finished track sound how you originally expected it to, based on live performances?
No! I expected for it to be full band, and then I expected for it to be just me and guitar, the way I did it live. Nothing felt right. It's actually the most simple song on the record – there's only four tracks: vocal, synth, bass synth, and a wind sound. I wanted it to feel a cappella; I didn't want the music to be significant at all. I wanted it to feel like the only thing that was happening was me telling the story. We did the absolute least amount that we could.
Single "VBS" is about a concept that may not be familiar to many British listeners: vacation bible school. Could you elaborate a little on the story behind it?
That song is about my first boyfriend, that I met at church camp, who was into weed and Slayer, and he didn't really want to be there. I loved God so much ­– at that time in my life it was just the most important thing. I was intent on making him more passionate about religion and having a stronger faith. I had a goal in that relationship – it feels weird even calling it a relationship, it was, like, middle school! – and I think he just wanted a friend, someone to listen to him.
All the scenes are true – snorting nutmeg in the bunkbed of a cabin, that's just something that happened! Trying to convince him that even though so much of his life was really bleak, God put him on this planet for a purpose, things like that.
On this record you explore religious themes on "VBS" and "Triple Dog Dare" – why do you think queer people are so drawn to religion in the art we make?
Religion sets you up to be a heteronormative person. I didn't realise it was a barrier, but it was. If it wasn't there, I probably would have come out to myself sooner. I really like people who are queer looking back at their religious experiences – I'm still doing that. I wrote these songs, but it doesn't feel like it's over. It doesn't feel like I've fully been able to express to myself what these times meant. I'm just another step along the path of figuring that out.
"Triple Dog Dare" is about a relationship I had in high school, though I picture the characters in that song a little younger than that. My friend's mother was Catholic and a psychic, and read my palm and told us we couldn't hang out anymore. I think basically she saw what was going on before we did – saw there was romantic potential there and tried to keep us apart by any means possible.
In truth, that worked. We stopped being close friends, and it sucked. In the song, I wrote this alternate ending, where the characters leave their homes and run away together, and don't listen to anybody. It felt good to write that for myself.
The repeated line "nothing worse can happen now" reflects a very common queer experience of having to choose what, or who, you want to lose, or choose what is the right hurt.
If you make a decision for yourself, and there are consequences, survive them. I don't think that it's anyone's job to come out – you don't have to come out for your whole life – but if you want to, maybe there will be fallout in some ways, but there will be a gratifying feeling that you're being honest. Other parts of life will be able to reach you when you're not holding them far away.
Recent single "Brando" reads as a very cutting riposte to toxic masculinity and the kind of poseur attitudes that so many men have towards both media and the women they date (or want to date). What was the inspiration for that song?
I didn't really like "Brando" at first because it felt a little mean, and also a little cute – if those two things can coexist! I showed it to Colin [Pastore], Jacob [Blizard], and Jake [Finch], who I make records with, and they were like, this is the best one! This one's just fun!
Having fun is really important, and you can say things that are honest in a playful way. I don't think I'm being mean on that song, because I'm literally just saying stuff that happened. Maybe it's a little mean to say "you'll never be Brando," but it's also technically true. I was bothered by the fact that this person was trying to mould himself off of characters. That's not even real, who are you? Why are you trying to be all these fake people, when there's a real person that you could be getting to know in yourself – and also me! Why was he insisting that I be an accessory to his life, rather than a full-fledged person? Who's to say.
At this point in my life I can maintain that I was upset about how I was treated, but I also don't think that we're all the same people. That was high school. I wrote this song and I was like, that's a true feeling, but once it's recorded and it's a song and other people hear it, these are just tropes. I know it's about a specific person, but also it kind of isn't, because it's a song now.
Obviously you've come into contact with the attitudes depicted in "Brando" in your personal life, but do you find they surface regularly in your professional sphere?
In high school, it felt like it was movies – old media was really popular, it made you cool to like old stuff. In the music industry, I feel like people are trying to copy each other but in a really current way. People seek other media in order to craft their personalities, but it's a little more current, from what I can tell. Media is a rip-off of other media way more often than people realise – and people would say references or inspiration, but really it's just re-hashing the same idea! It's not a great way to navigate life.
Home videos are a relic of our childhood that feels somewhat defunct now! The media we use to record a memory – be it a video or a song – can definitely influence what is remembered. Were there any particular common aspects or experiences you were hoping to foreground on this record?
As soon as I wrote these songs I was like, that's it! I'm finally able to say what I needed to say! It can feel like the end of story, but it definitely isn't, because then I sing the song and other people hear it, and I hear it in hindsight and remember more things, and I realise it's the middle of a story.
It is true that choosing these people to write about keeps them alive in my brain. Some of them are people who I still keep in touch with, other people are people that I don't think about that much at all. Now I'm going to have to sing those songs every night and reawaken them! I'm grappling with the idea that I've signed up for that. "Partner In Crime"… I don't really want to think about that person, but it's a good song, so I'm gonna play it! "Cartwheels" is about somebody that I don't really think about that much at all, but I've been thinking about a lot recently. It does elevate these memories into being more significant.
"Partner In Crime" uses autotune on your vocals, a tool about which many people often speak quite disparagingly. What do you think autotune is able to bring to a song, and why did you choose to use it here?
Autotune is a creative choice, and I don't think it's cheating! Anything at your disposal to make something is fair game. Any boomer that says otherwise is just a fool! I have autotune on "Partner In Crime", and for the whole beginning of the record you're hearing my unedited voice, so then when you hear it on that one song it makes it clear that it was an on-purpose decision. I think it's a great tool; I think it sounds cool – it has a particular texture, just like any guitar has a particular texture.
Even the people who don't have perfect pitch, or who "can't sing", good for them for using autotune in order to be able to write songs! Maybe they excel in other ways. I don't think that anyone should be ashamed for not having perfect pitch – that's ridiculous. Everyone can sing ­– literally everybody! Sometimes people don't think you sound good, sometimes people think that you do. If you want to be closer to something technically perfect, you can – it's an option! I think it's ridiculous that anyone would resist using a tool that they have at their disposal.
Obviously you have worked a lot with Phoebe Bridgers and Julien Baker, the other boygenius members, over recent years, has working collaboratively influenced your style as a solo artist?
For sure! They feel really different, and they both feel great. I think that both benefit each other, because it takes the pressure off. I'll write a song, sometimes, and be like, I don't know if this is a me song, maybe it is a boygenius song. I don't know if we'll ever do that again, but I've been seeing things as having different places. I had a lot of fun writing with them, and I've been able to lasso that fun into the rest of my music.
From Phoebe and Julien, I understand that any idea that makes your eyes widen is a good idea, whether it's funny, or dark, or anything. That feeling of intensity is something worth pursuing.
Which tracks are you most excited to play live once we get back to normality?
So many! "First Time", I'm so excited to play. That one's gonna be so much fun. "Triple Dog Dare" is gonna be so fun to play. "Partner In Crime", I think we're gonna try to do the autotune live. "Going Going Gone" we're gonna try and do something special with, 'cause it's the most stripped-down one. I'm hoping people sing along with that one, as it is a singalong song. I wanna be out there!
Home Video
is out 25 June via
Matador
.
Get the Best Fit take on the week in music direct to your inbox every Friday