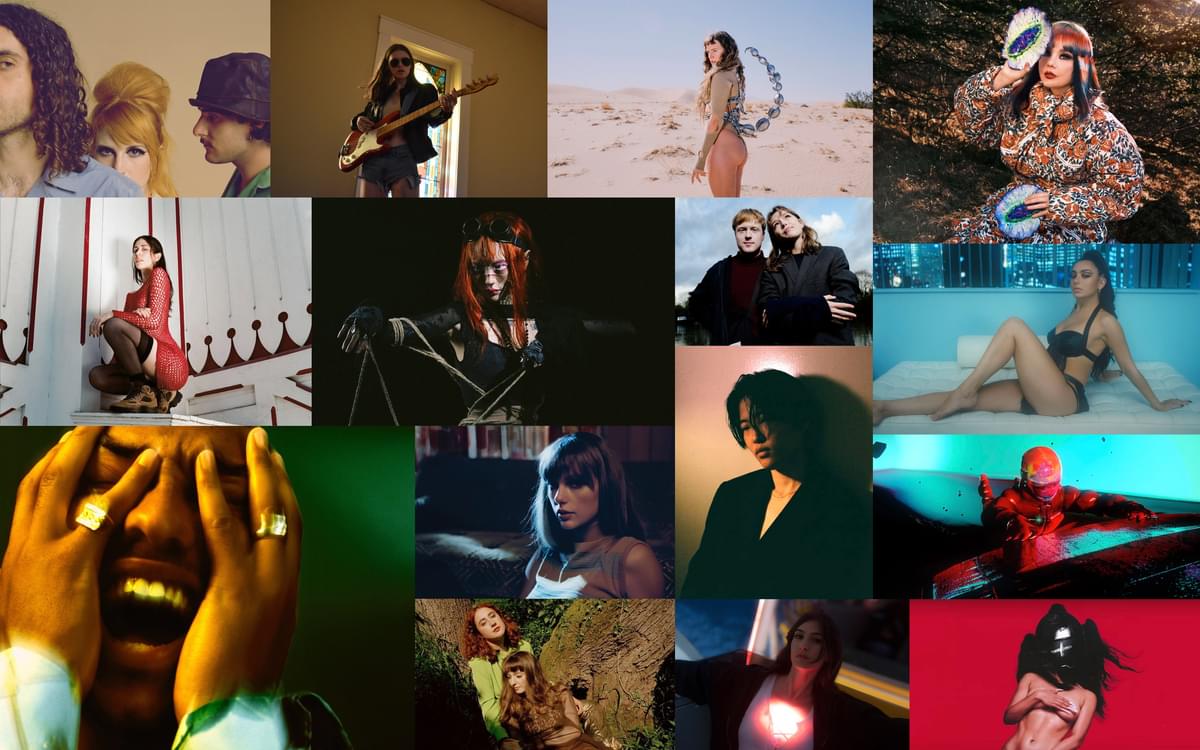 The Best Songs of 2022 Ranked
19 December 2022, 14:00
Best Fit staff and writers on the songs that made 2022 - from RAYE and Kendrick, to Kevin Morby and Pusha T.
"Reprise" is one of the more understated cuts on Yaya Bey's provocative, colourful and immersive 18-pronged LP Remember Your North Star - an incredible project that saw her sprawl across mood and style to an unfounded degree. "reprise" upholds a jaded nostalgia; a track that feels like it is looking into warmth from the bitter cold outside, it's complex and weary, yet vibrant and rewarding. It's a tale of undeniable love, the kind which is so consuming that it can overwhelm all else, but told through the words of a tenacious narrator. It's a terrific tune that contextualises Bey's strength, virtuosity and intricacy. BEN TIBBITS
Enumclaw's reinvigoration of guitar music came through a slick mixture of Dinosaur JR scuzz and Oasis riffs, fronted by Aramis Johnson – one of the most charismatic, laid back and handsome frontmen around. "2002" has a dirgey refrain and kerb-kicking melody that's as throwback as they come but the DC band lean into it with flair and vigour. PAUL BRIDGEWATER
38
"Honda" by FKA Twigs featuring Pa Salieu
FKA Twigs is, at this point, nothing short of a cultural and musical phenomenon. Avant-garde, ardent and at times agonising, twigs' music is stylised and challenging, attributes that are epitomised on "honda". Plucked from her genre-defiant, game-changing debut mixtape Caprisongs, the track is urgent, haunting and off-kilter, unlike anything you'll likely ever have heard. The opening monologue from Pa Salieu is more impactful now than ever following the tragic recent news of his prison sentence, whilst the chemistry between the two is seamless; the uniqueness of both artists as individuals combines to create a jaw-dropping connection that leaves its listener both unsettled and salivating. BEN TIBBITS
37
"Grapefruit" by Tove Lo
Tove Lo really is making magic from the fjords. It may have been the fifth (!) single in the run up to her gorgeously gritty fifth studio album Dirt Femme, but "Grapefruit" sounded none the less impactful on its release, and remains a standout from what is, undoubtedly, a superbly shaded, oscillating, and striking record. In an era marked by her artistic independence, "Grapefruit" is the song she has been trying to write for over a decade, dealing with past issues about her body image. Over a powerfully tracking beat, the anthemic hook is tortured in its corners, "1, 2, grapefruit / Wish I could change overnight / 3, 4 lose more / Kill my obsession, please die." THOMAS TURNER
"Shirt" is a lesson in waiting. First teased in October 2020, the snippet went viral on TikTok early in 2021. A few years later, the full track is finally out, and it's glorious. Amid hard-hitting drums and mystical synths, "Shirt" wisely lets SZA's trademark lush vocals be the centrepiece, piercing through the mixing. Her belts are robust while slipping from note to note with ease. Although the song primarily calls for lower and mixed notes, at points it dips into her breathy, honeyed falsetto. Intricate lyrics paint a vivid tale, elegantly incorporating religious and mythological nods. SOS is a stellar album packed with deliciously morose music; "Shirt" is the highlight, embracing the gloom. JULIENNE PAL LORETO
35
"Sparrow" by Big Thief
Big Thief are undoubtedly one of the most consistent, radical and evoking acts of the last decade. The band have floated away from their generic comfort zone at times in the past couple of years, but "Sparrow", like much of their fifth studio album Dragon New Warm Mountain I Believe In You, sees the group swim ashore, thriving at what they do best - making raw and riveting folk music. As gently charismatic as ever, Adrianne Lenker's fragile tone and vivid yet metaphorical lyricism are the centrepiece of this softly memeric track. Swooning atop the acoustic-driven ambience of the instrumental, Lenker's words are full of doubt, catechism and religious reference, omniscient and contemplative, enveloping the listener in her quiet genius. BEN TIBBITS
34
"Her" by Megan Thee Stallion
"I don't care if these bitches don't like me, 'cause, like, I'm pretty as fuck" is the comeback lyric of the year, and it should be no surprise that Megan Thee Stallion skips the pleasantries. Arriving in line with her surprise album, Traumazine, here, she rises to the challenge of documenting her grief, pain, resentment, controversy, and betrayal in the years since her debut. Delivered with the candidness of shit-talking to your friends but with an addictive dance beat, she lobbies any attempt to pull her from a pedestal with a steadfast and lethal flow. "Her" is a testament to her growth and a manifesto for us all. HANNAH BROWNE
33
"Evergreen (You Didn't Deserve Me At All)" by Omar Apollo
"Evergreen, he controls me," sings Omar Apollo in the opening lines of "Evergreen (You Didn't Deserve Me At All)". As we quickly learn, Evergreen here refers to a man. He's no longer in love with the narrator, but the narrator's love for him is imperishable, like an evergreen plant's enduring foliage. Apollo's voice glides through various modes, from cool crooning to plaintive cries, a suitable vehicle for the roulette of emotions presented by the nuanced lyrics. There's a retro charm to the sound, as though it's a modernisation of something one might hear from a jukebox. This R&B-pop cut devotes itself to raw feeling, immersing the listener fully. JULIENNE PAL LORETO
32
"Too Dead Inside" by Yeule
Yeule's second record Glitch Princess is pop with death drive, warping its reflection through a bleak lens of nihilism. Elevated the floor-filling magic of Danny L Harle, "Too Dead Inside" is a piece of candy with a razorblade inside; the manifestation of a world seemingly sweet to the taste yet rotten to the core. Yeule's detachment from reality, their romantic relationship with death and the way this is in conflict with their yearning for a life beyond their reach, has never been evoked in such sharp relief. The beat is unsettling, both familiar and strange; a pop song lost in a darker realm. Their voice, so honeyed and light to the ear, suggests a decayed innocence as they whisper the refrain, "Inside / Too dead", like a haunting reimagining of the nursery rhyme "Ring a Ring o' Roses". SOPHIE WALKER
31
"Virgo's Groove" by Beyoncé
From the initial images of Beyoncé perched atop a luminous horse, teasing her gallant return, the prospect of an entire album of "Blow" seemed almost too good to be true. Yet when Renaissance arrived, roller-disco dreams were realised as the undisputed Queen of Pop reemerged with a new manifesto: quit your job and party all day instead.
Obliterating post-pandemic fatigue and marking a historic re-opening of the dance floor, Renaissance exists as a curation of the perfect club night, with "Virgo's Groove" as the undeniable climax. Within six minutes of disco-funk perfection, Beyoncé captures the essence of a crowded dance floor, where sweat is illuminated by brief flecks of silver light bouncing from the disco ball. It's a portrait so vivid, it almost makes up for the lack of visuals. LAURA MOLLOY
Get the Best Fit take on the week in music direct to your inbox every Friday