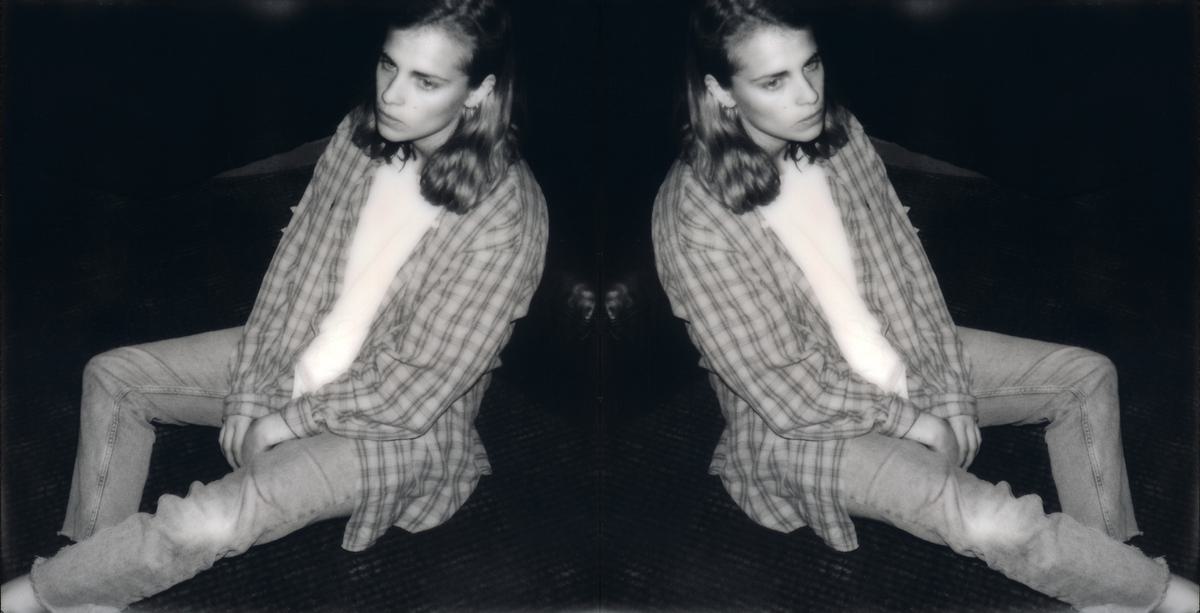 Polaroids with Marika Hackman
02 June 2017, 08:00
As she gets ready to release her outstanding second album, I'm Not Your Man, we catch up with the singer-songwriter for some emotional pink and monochrome Impossible shots before her headline Heaven show.
We've been big fans of Marika Hackman since first catching our attention with the early EPs, Sugar Blind and Deaf Heat as well as the debut LP We Slept At Last, and the singer-songwriter continues to impress with the latest record I'm Not Your Man, available via AMF Records/Sub Pop.
Our review summed up it best "I'm Not Your Man is, at times, a Marika Hackman that is almost unrecognisable and it's exciting. She's more open and frank, discarding the metaphors in favour of the straight-talking lyrics, accompanied by a more feral and energetic sound. As a result, tracks like "Violet" sweep you up in its passion. There are no veiled lyrics about sex here, this is the sweaty intensity of bedroom fumbling writ large."
"Her new found confidence comes through in spades here and the end product is a record that shines with a captivating vibrancy. Often mislabeled and perhaps underestimated, Marika uses I'm Not Your Man to break out of that pigeonhole she was put into with gusto. Whether it's the cheeky raucous sound of tracks like "Boyfriend" and "Good Intentions" or the gorgeously contemplatives ones like "I'd Rather Be With Them", this is a true statement of intent. This is the Marika Hackman she wanted us all to see and it's one you should readily welcome with open arms."
We also caught Hackman's stunning angel-winged sell-out show at Heaven that night in set of live photos.
Following the UK dates, Hackman is set to play set to play several instore shows - Rough Trade East on 2 June, Sound Knowledge in Marlborough on 3 and 6 June, Rise Store Bristol on 5 June and New Slang on 8 June, along with a festival appearance at Latitude in July.
BW 2.0 + Pink Impossible Project 600 type film by Impossible and shot on Polaroid 600 series by Marika Hackman & Jason Williamson.