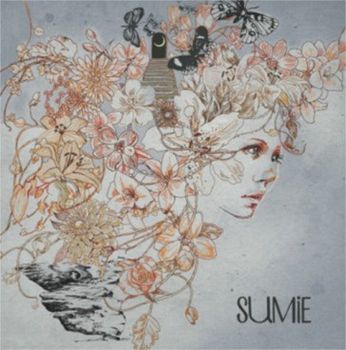 Sumie Nagano comes from a talented family. Her sister, Yukimi, fronts Little Dragon, an electro-pop outfit, and her father Yasuke created an astonishing animated video for "Never Wanted To Be", a track that features on this, her self-titled debut full-length.
When speaking of the solitary nature of her sound, the Gothenburg-based singer has pinned it partly on living with her two small children, and thus not being able to make much noise when writing, practicing and recording music. This confinement and restriction means that – besides a flutter of strings here and there, and an occasional backing vocal – the only instruments that appear on the entirety of Sumie are Nagano's voice and acoustic guitar.
At its best, this formula of reduction is charming and engrossing. Sumie is an album that calls for personal reflection – the same reflection that has so clearly been put into the record by Nagano. Throughout, it possesses a dark introspection – the same kind Laura Marling wears so well – and the thoughts that Sumie pours out via gorgeous, eery vocals allow you to self-examine along with her. Opener "Spells You" is forward in its beauty, while "Never Wanted To Be" holds back some of its charm under minor notes that heavily recall one Miss Marling at her darkest.
Highlights are scattered throughout the album, like heads dipping above water, but without any tracks really showing themselves as standout. Picked acoustic guitar is so constant throughout the album that it could even be on loop, and it's this lack of deviation that works against Sumie. "Show Talked Windows", which has been unveiled prior to the release of the album, stood out when produced as a single, but among the rest of Sumie it proves lost.  This is a fate that strikes many of the tracks here. There is undeniable beauty lying in each of these ten offerings, but when listened to in one sitting, they lose their individual draw.
After a full listen of Sumie, every feeling of admiration at its clear allure is teamed with one of frustration at the album it could be. This isn't a write-off for Sumie; more of a false start. An album teeming with promise has come unstuck due to a simple lack of deviation from a formula. Sumie would have made a beautiful 4-track EP, but the extra length offers little more than such an EP would, and after such excitement from the previously released tracks, it's difficult not to feel a little disappointed.
There is so much opportunity here, if Sumie were only to get out of the house, make the noise she was never allowed to, think big, and take all of the beauty of this debut, it could be made it into something truly great.