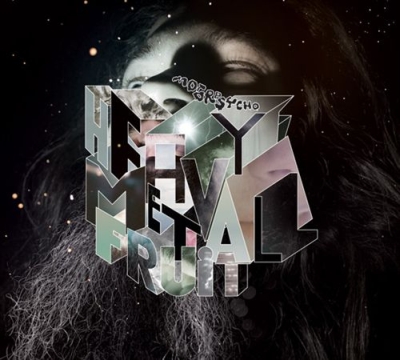 More likely to be named after the Russ Meyer film than the Bob Dylan song of the same name, Motorpsycho's latest album finds the Norwegian trio on drastically effective form. Clocking in at just over an hour, five of the six tracks presented here are expansive prog freakouts sitting around comparatively brief piano ballad, 'Close Your Eyes'.

Opening with a minute's silence before descending into a maelstrom of heady grooves amidst a strange brew of time signatures and determined instrumentation, 'Starhammer' delivers a series of blows to the rotting carcass of that vastly over-hyped supergroup from the last decade: Them Crooked Vultures. Clearly influenced by luminaries such as King Crimson, Cream, Jimi Hendrix, Led Zeppelin and The Beatles, it's also easy enough to pick out the rivulets of Sun Ra and John Coltrane that run through the channel. Nowhere is this clearer than on 'The Bomb-proof Roll and Beyond' which features Mathias Eick's (Jaga Jazzist) trumpet sitting atop a slithering bass groove that pushes the track through to its eventual reverb-soaked Sonic Youth inspired haze.
With the majority of songs charged with an average run time of 10 minutes, a listener could feasibly expect to be bored — but this is not the case with Motorpsycho. An unbelievably taut and precise outfit, Motorpsycho's 'Heavy Metal Fruit' is far from lax. The seductively tantalizing vocal harmonizing recalls both Queen and The Beatles; the ineluctable guitar solos simultaneously conjure up images of Carlos Santana, Mark Knopfler and Billy Gibbons jamming in some kind of six-string utopia before disappearing into oblivion; the somewhat indeterminate, arrogant pomp that plagues über-stars Muse is never present – even when the band brings in string orchestration and an opulent 20 minute finale…
'Gullible's Travails (pt I-IV)' is one of the most interesting pieces of music I've heard this year. Sounding like it was written with lightning across a Monday morning sky in 1969: 'Gullible's Travails' dips into the muddy waters of rock history, exploring each warm era with love and affection.
Wonderfully recorded, mixed and produced by the band and producer Kåre Vestrheim, any tree capable of bearing 'Heavy Metal Fruit' would sonically dip under the immense weight of the classic, psychedelic rock permeating this record. Heavy Metal never bore fruit as palatable as this, but the influences driving Motorpsycho's 'Heavy Metal Fruit' were the ones that chipped away at the patina to reveal Black Sabbath.
The first essential rock album of the decade? Quite possibly.

Buy the album on [itunes link="http://itunes.apple.com/gb/album/x-3-the-getaway-special-knuckelheads/id349066628?uo=4" title="Motorpsycho-Heavy_Metal_Fruit_(Album)" text="iTunes"]
More from Best Fit