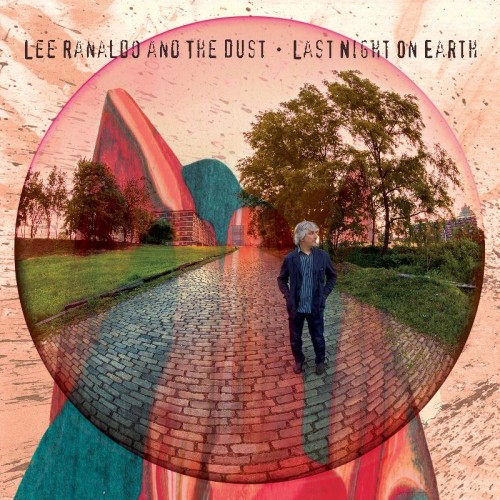 We might as well face up to the truth; Sonic Youth are surely finished. Kim Gordon partially elucidated the circumstances surrounding the breakdown of her marriage to Thurston Moore – and subsequent state of hiatus for the band – in an interview with Elle magazine earlier this year, and the current situation – desperately sad as it is – would surely render any kind of working relationship between the pair untenable. With the now-unfortunately titled The Eternal likely to be the final new Youth release, solo projects – three of which have already been launched in earnest – are going to have to suffice.
It's interesting to look at the directions in which the three principle members of the band have already begun to head off in since 2011's announcement that "the future of the band…is uncertain". Moore turned out a competent, but somewhat uninspiring, solo record titled Demolished Thoughts, that saw him largely toying with the acoustic guitar; Gordon's collaboration with Bill Nace under the Body/Head moniker bore fruit last month, in the form of an enthrallingly experimental debut LP. Lee Ranaldo, though, offered up the best effort of the lot last year with the criminally-underrated Between the Times and the Tides, an impressively warm blend of rock and pop songwriting that drew on some of the more obscure stylistic facets of his formidable guitar-playing repertoire. This follow-up, then, is a tantalising prospect, despite having the misfortune to share its title with a Noah and the Whale record.
Ranaldo recorded Last Night on Earth with his band The Dust, which features Sonic Youth's Steve Shelley, fresh from his work with Disappears. What's particularly interesting about the decision to release what remains, in essence, a solo record under a pseudo-band name is the clear influence, as admitted by Ranaldo himself, of Neil Young and Crazy Horse on this LP. Lead single 'Ambulancer' is an experimental tribute to Young's 'Ambulance Man', with a pleasing blend of melodic electric guitar and plucked, almost Latin acoustic. Moore and Ranaldo's understated – and often, underappreciated – relationship with the acoustic guitar throughout the Sonic Youth canon is rarely paid the heed it deserves, even when the pair are regularly ranking highly on countdowns of the great modern players, so it's encouraging to see them both exploring it further post-Eternal. Opener 'Lecce, Leaving' echoes this dichotomy; there's swirling, electric-driven cacophonies, sure, but there's clever use of the acoustic for punctuation and, in a nod to the often surprising classic rock tendencies of Between the Times, some decidedly Who-esque keys hidden in the breakdowns.
In fact, there's more than a hint of prog influence in there, with some loose, heterogenous structures amongst the nine tracks, the average length of which is about seven minutes. There's varying degrees of success, though; 'Key-hole's constant shifting between sprawling guitar solos and slower sections that are more lackadaisical than mellow feels contrived, whilst twelve-minute closer 'Blackt Out' sees Ranaldo struggle to adapt his undeniably limited vocal ability to rapidly changing sonic textures.
It's difficult, though, to listen to fifty percent of Sonic Youth making endearingly experimental music and feel obliged to pick faults with it. When Last Night on Earth gets it right, the results are magical – the searing 'The Rising Tide' is the highlight of any post-Youth output to date – and whilst we're likely to be denied the special alchemy that the four of them seemed capable of conjuring up with such consummate ease for so long for the foreseeable future, we still have the opportunity to hear genuine pioneers of alternative rock making music on their own terms – we should cherish them while we can.
More from Best Fit