Yesterday, we published Part One of our 'alternative Mercury' Album of the Year feature, ahead of the actual Barclaycard Mercury Music Prize shortlist announcement, which takes place today, the 19 July 2011. To mark the arrival of this annual hot topic, The Line of Best Fit presented you with six albums that we feel have been particularly strong this past year. Tucked away in that mix were The Leisure Society, Mogwai, Gold Panda, James Blake, SBTRKT and Wild Beasts, all supported by passionately written pieces from writers who feel that those albums deserve to be awarded the title of  'Alternative Mercury' Album of the Year.
Today then, is not only the day that the Mercury Music Prize shortlist shall actually be announced, but also (and perhaps even more exciting), the day that the final installment of The Line of Best Fit's shortlist will be announced! Below is our selection, carefully and methodically selected by the writers here at The Line of Best Fit. So read on down, consider the bands for a few minutes and remind yourself of the brilliant music to have been released by British artists over the past year.
For a taster of what each album listed has to offer, listen to our handy playlist by clicking on the 'play' button above.
PJ Harvey's eighth album shouldn't just be vying for a Mercury – it should be elevated to a Nobel Prize for Art. It shouldn't be compared to other artists that might merely neatly innovate or carve out a new sub-genre. Let England Shake is a eulogy to war and the concept of war being about land – soil and dirt and trees and stones. It is about the loss of young life; a set of lullabies for their spilt blood as it mixes with the earth. Let England Shake sits comfortably alongside the war poems of W.H. Auden or Picasso's Guernica. It is that good.
Indeed, Sebastian Faulks' epic novel Birdsong laid bare the ravages of the Great War. The stench of death in the trenches and the futility of a soldier's life were beautifully woven into a story of love and hope. Polly Harvey's extraordinary album could be its soundtrack. Recorded in a cliff-top Dorset church, as if to gaze outward from her tarnished country, Let England Shake showcases one of music's most vital artists in majestic form. Whether lamenting the brutal loss of life ("Arms and legs were in the trees," she proffers on the astonishing 'The Words That Maketh Murder') or the crumbling sham of an Empire (as on the scolding title track, "Let England shake / Weighted down with the silent dead,") Harvey's words are poetic memorials to the fallen.
But, perhaps incredibly, this is neither a dark or depressing album. The deft and inventive instrumentation, supported by long-time collaborators John Parrish and Mick Harvey, provides the songs with light and air. Quite simply, tracks like 'On Battleship Hill' and 'In The Dark Places' are two of the finest songs you will hear this year – or any year. Polly Jean Harvey has delivered her masterpiece – an utterly magnificent album.
- John Freeman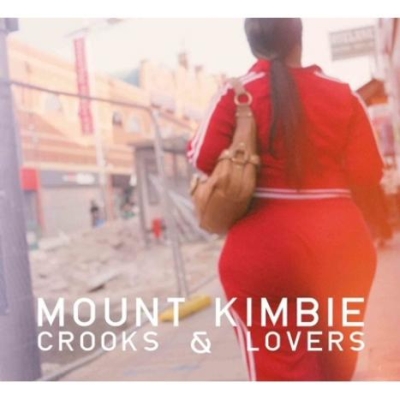 Mount Kimbie released their debut full length album, Crooks & Lovers exactly one year ago today. As such, we've had a year to allow this record to air, to get to know it and to give it time to grow on us. So the fact that one year on, the name of this record is still one of the first to jump to mind when considering which should be named as an 'album of the year' is a real compliment to its makers.
The thing that has kept Crooks & Lovers in our brains is that it's an album with an undeniably British sound. Tracks such as 'Blind Night Errand' provide sparse, but involving post-dub beats, which carefully lead manipulated vocal loops through tracks that entrance and engage. 'Mayor' combines a pitch-shifted vocal with more traditional electronic sounds, all ravelled around an engrossing, interesting rhythm.
The London based duo create a feeling of space, and an energy that captivates as it leads the listener through the rise and fall of these carefully built, finely tuned, swerving, electronic songs. 'Would Know' seeps into your consciousness with its lulling beat and softly distorted effects, whereas 'Adriatic' brings a live instrumentation element to the album. There's plenty to consider on this record, which has been meticulously put together so as to reveal more and more with each listen.
Crooks & Lovers isn't the most perfect album in the world – there are moments where it feels like what is coming out of the speakers is very good, but perhaps not incredibly new. But that said, the good moments are outstanding and the relevance of this album to the British music scene at the moment makes this a heavyweight contender for consideration for the Prize.
- Francine Gorman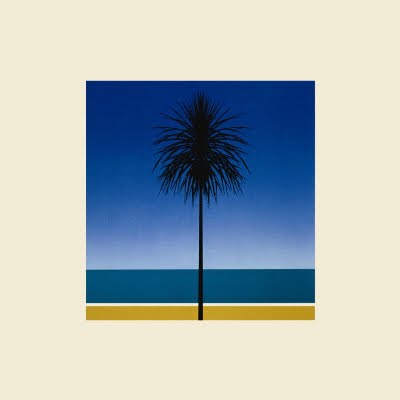 The English Riviera may open with the sound of seagulls, but any association with the Great British Seaside slips away within the first beats of 'We Broke Free'. This record can instantly turn even the greyest drizzle-soaked corner of the country into a sun-soaked paradise. And, since being released in April, has had plenty of practice. Releasing a holiday album during the duller months of the year is a gamble, but such is the hypnotic power of Joe Mount's soothing vocals, that you can't help but be lured out of your waterproof cocoon of winter clothing and onto the sun lounger, into the bermuda shorts with a Bacardi not far behind.
With its lazy beats and soothing singing, 'Everything Goes My Way' could be a lullaby as it effortlessly fades out and into 'The Look', which picks up the pace and builds up the instrumental drama with more layers. And jazz-esque drumming. Then there's 'Corinne', a low key rave-on-a-beach, kick starting the second half of the record after 'Loving Arm' jolts rejoins reality following the the minutes lost during "Trouble".
Metronomy are still painfully fashionable – fashionable people want them and want to be them and dress like them. And first record Nights Out was exactly the sort of Happy Hoxton synth-based new band that Hot Chip-friendly music bloggers wanted to be associated with.
But curiously on The English Riviera the band of the moment shies away from the palpitating adrenalin of 'My Heart Rate Rapid' and the disarming off-kilter beats of "Radio Ladio".
Instead synths seep smooth melodies and subtle percussion emerges from beneath the veil of hype cast over Nights Out revealing a truly special band who have created a truly special second record. And one that refuses to follow any trends.
- Sharon Keane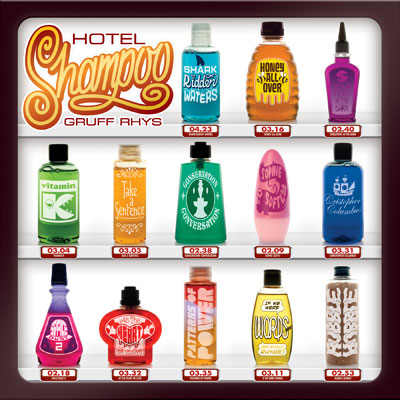 Gruff Rhys is a magnificent songwriter, a highly accomplished musician and a completely original character. His various musical ventures – be that as a member of the Super Furry Animals, as one half of Mercury nominated Neon Neon, or his project with Tony da Gatorra – have meant that Gruff Rhys has been consistently present, confidently refreshing and continually brilliant for the past 15 years.
To update those who are unaware of the origins of the name Hotel Shampoo, throughout his time with the Super Furry Animals, Gruff was an avid collector of hotel toiletries. After 15 years on the road, an abundance of such items had amassed in his home, so the decision was made to turn them into an art installation, a hotel made out of shampoo bottles. It's a project that could only have been executed by Gruff Rhys, who has attributed the same humour, originality and attention to his latest album as he did  to his 'installation'. In Hotel Shampoo, we find an album that qualifies this performer, beyond all debate, as one of the most naturally gifted and extraordinarily talented musicians in the business.
Hotel Shampoo is an album which highlights his gifts, and shows that Gruff Rhys has well and truly become a master of his craft. The melodies are gentle and light, accompanied by lyrics demonstrating a wicked sense of humour and a brain invading pop sensibility. The first track to appear from the album was 'Shark Ridden Waters', a harmony-heavy, brass and bass-led number featuring birdsong, vinyl samples, a radio tuner and a completely captivating vocal line. Songs such as 'Sophie Softly' and 'Honey All Over' are endearing and brilliantly put together, on an album which is bursting with elaborate melodies, vocal tracks, production and narratives which are all executed so perfectly, that they sound completely effortless – as though the world has never been without them.
This album proves that nobody can combine humour, romance and exquisite composition like Gruff Rhys. Hotel Shampoo is what 2011 was crying out for and nobody other than Gruff could have delivered it.
- Francine Gorman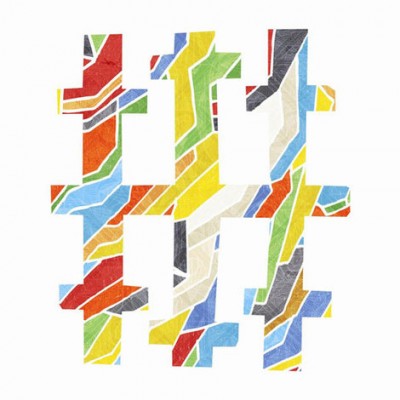 My personal relationship with the guitar has taken a definite turn for the worse. The machine that once killed fascists has turned into the weapon of choice for Albion-lusting faux-folk wannabes, while the truly inventive music is, in the main, being made with computers. A basic but effective rule of thumb for British music in 2011 could be, "If it's got a guitar in it, it's probably not very good."
Well, Three Trapped Tigers are the exception that proves this rule. Route One Or Die is one of the most furiously inventive, complex, fucking noisy records released not just this year but perhaps within the last five. Its seemingly effortless marriage of algebra-like time signatures, beautiful guitar tones, and truly spectacular drumming fulfils the promise contained in the triptych of EPs that preceded it – while managing to surprise and shock even more frequently than those early tracks did.
It is, of course, no surprise that Three Trapped Tigers (which is, incidentally, the most apposite band name of all time) don't come from a three-chord guitar background. Instead, their roots lie firmly in the worlds of jazz and electronica, of Squarepusher and Shepp. In Route One Or Die they have crafted an album that achieves that rare combination: it wears its influences proudly, while representing a genuine step forward. The band acknowledge their predecessors, but their trajectory is unmistakably forward. Here, Three Trapped Tigers demonstrate a breadth of imagination (and a level of technical ability) that very few bands working today could ever hope to match. A very special record indeed.
- Josh Hall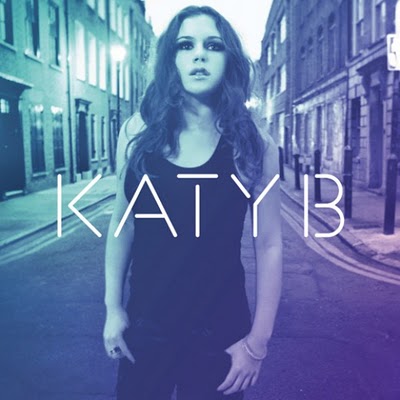 It could have been so different. As an alumnus of the Brit School and a graduate of Goldsmiths – where she studied alongside James Blake – the girl formerly known as Kathleen Brien could easily have emerged with dulled edges and a vocal proclivity towards the mundane. Instead, she took years of training as a club vocalist into collaborations with some of the best production talent around (Benga, Geeneus & Zinc) and capitalised on her urban girl-next-door savvy and don't-fuck-with-me charms.
The result is a debut that succinctly distills every element of British underground dance music into a record that's entertaining, edgy, sonically astounding and lyrically astute. She sings of the rush and danger of London club life, grappling with woefully under-performing poseurs and the transience of the moment . It's part-biography and part-comment on the very scenes she's grown up with over the last decade.
On A Mission is balanced too: it never descends into a commercialised version of dance music. The accessibility has seen her line up as a contender to the popster crown, but it's the execution – with just enough chutzpah and knowing – that will guarantee her a career as a bona fide 'artiste'.
- Paul Bridgewater
More from Best Fit