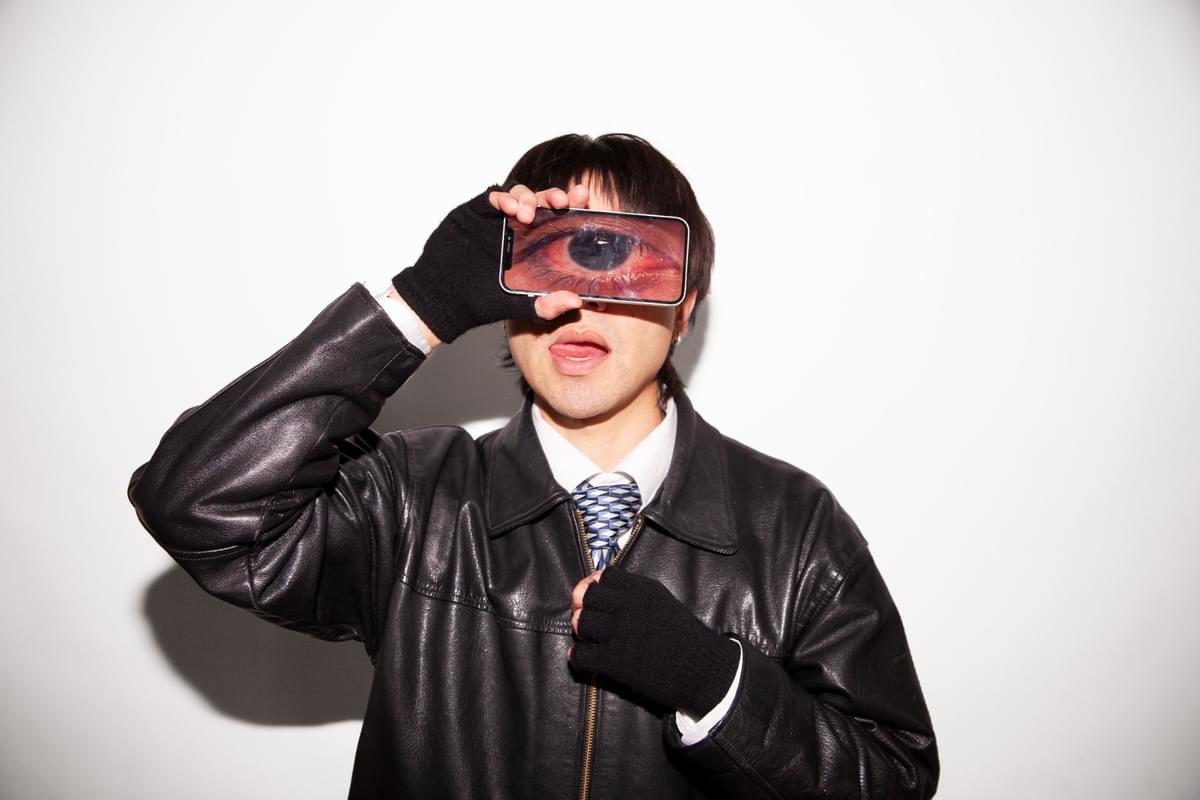 Love is both prize and poison as Varas wrestles with his identity on "New Light"
Varas fights with his fortitude on shimmering almost-pop cut "New Light", where indie notes and magnetic echoes bring his innermost thoughts to life.
You wouldn't think by the charm of his melodies nor the happy experimentation in his alt-pop production that singer-songwriter-producer Varas (Benjamin Muñoz Varas) is hesitant and fearful when it comes to fully opening up to romance. On "New Light", his first release since his debut EP Set One in 2020, he shares his genuine surprise with the strength of his own growing feelings in a relationship, struggling to capitulate to them whilst unsure about his own ever-changing identity.
Speaking of his latest offering, Varas explains ""New Light" got created out of surprise and by getting to know new sides of myself. It was equally scary and relieving when I realised I'd always replace me with another me. I was convinced the person I identified as was a constant thing, a solid rock. I change each year and each day. It doesn't matter if I've convinced myself into a certain direction, all it takes is romances, friendships, losing and getting jobs, letting go of dreams or creating new ones to lose the sense of it. It's dumb. But don't get me wrong, it's a positive and vital ability."
However, in keeping with the reticence at the core of the track, Varas also remains playfully noncommittal about its meaning - as is the nebulous and unfixed quality of love. He continues, "although when I think about it, scratch what I said. It could also just be a song about falling in love at the wrong time. Ask me again tomorrow!"

Like a diffuser filling the air with a melange of aromatic indie notes, Varas' perilous wrestle with his identity and self-fortitude is set over a shimmering and echoey head-nodding groove on "New Light". An unmistakably magnetic pulse runs under the track's synth-led surface and intermittently breaks into the foreground with electronic zaps and reverberations, marking this as an 'almost-pop' song - full of familiar and comforting sounds, but with an asterisked wink.
The track's stripped-back but no means diluted production provides the perfect backing to his introspective and earnest lyrics, painting a conversation between him and his head. He conveys a palpable split of body and mind, as he fights with the idea of falling before the time is right for him. "Boy be cautious," he warns himself in one of the verses, "planned not to fall 'til my thirties." Furthering this motif in another line, perhaps the most vulnerable of the track, he captures his own genuine surprise at the effect love has had on him, candidly singing "you make me go dumb."
Growing up in Sweden, and with Chilean roots, Varas' own upbringing is potentially why he is so comfortable treading his own path and fusing sounds and sentiments. Learning to play the guitar aged 12 after being introduced to Led Zeppelin by his father, his musical inspirations have blossomed in all sorts of directions since then, now including Queen, Tyler, The Creator, and Pharrell Williams. "I've always drawn inspiration from different styles of music. I believe I've always been more intrigued by other artists' musical personalities, rather than their genre. I don't believe genreless music is something I'm aiming for but if my music is difficult to define, I won't oppose that perception."
"The thing I do aim for is to let my personality come through, and I'd be surprised if anyone's personality is one-sided," Varas speculates. "I contradict myself all the time, why wouldn't my music do as well?" Indeed, with "New Light" the first hint at a sophomore EP to come next year, the directions seem limitless for where Varas' contradictions and quirks may lead him next. If one thing's to remain constant, however, it's that he'll keep producing careful melodies that lower guards and raise hairs in their introspective prowess.
Get the Best Fit take on the week in music direct to your inbox every Friday