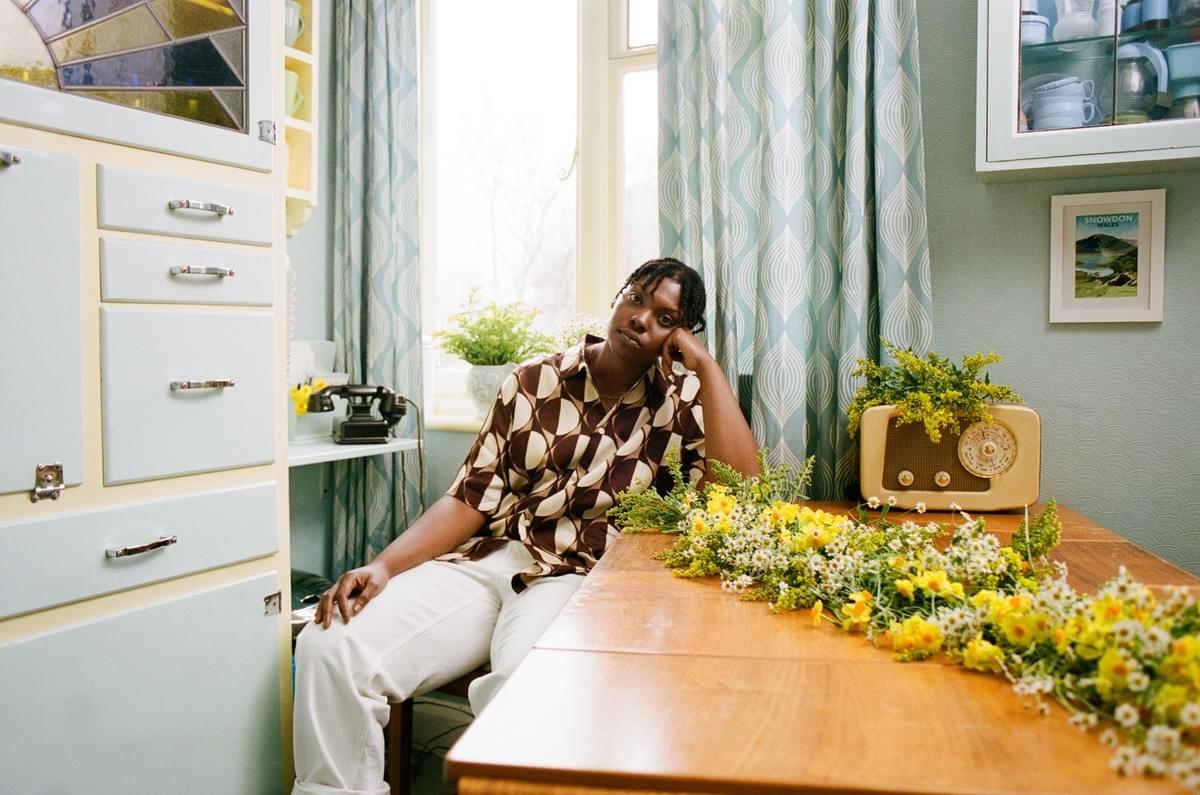 On "Don't Want To Break Your Heart!", Toni Sancho Pulls Halves Apart
Coming through a personal crisis of politics, Trinidad-born London-based Toni Sancho's dramatic new single "Don't Want To Break Your Heart!" doubles down on oneness.
Before Toni Sancho was English she was Trinidadian and, before that, she was an immigrant in England from Trinidad. Viewed constantly as someone with one foot perpetually out the cultural door, Sancho was stuck onto the outside of the coin no matter how it flipped. Sometimes facing institutional racism, sometimes overwhelming patriarchy, sometimes both... never neither.
"I felt I could never get to the bottom of [my ethnicity] until this was expressed in my music," she begins. Her latest single "Don't Want To Break Your Heart!" is ultimately about inner strength and the willingness to forge a path alone. "There was great relief in this for me as a musician and as a person. I couldn't find a way to reconcile the two cultures before this point. I always felt 'other.'"

While drawing from Caribbean soca rhythms and modern British front-women like Florence Welch and Emeli Sandé, "Don't Want To Break Your Heart!" has strong links to Lamb's 1996 hit "Gorecki" for both its heavily syncopated, driving rhythm and its sweeping orchestral sophistication. Each song treats intimate relationships as sacred, but Sancho is finished with staking everything to a couple's survival.
The new track, she says, "Was a real moment of coming home to myself. It was the first expression of Caribbean music that I felt at home in: the song itself expresses the loss of love, the realisation that the love I was experiencing was toxic, that it was hurting me and the heartbreak of letting this go I am able to experience my true self. I was able to explore myself and the culture that makes me up. It is a song that sets me free."
Her music's emotional heft can be daunting, but Sancho sees this transfer of mental and spiritual weight as something to be treasured. To her, it "demonstrates to me we can feel the most extreme turmoil and still exist past this, what is left is beautiful and deserving of love, I want people to see that. I am a very emotional person, I spend a great deal of my time processing the emotions I feel and it is messy and overwhelming and sometimes it doesn't make sense, it isn't perfect. I want people to see that this is okay. That we must love ourselves despite. I hope the message of love is strong."

Get the Best Fit take on the week in music direct to your inbox every Friday